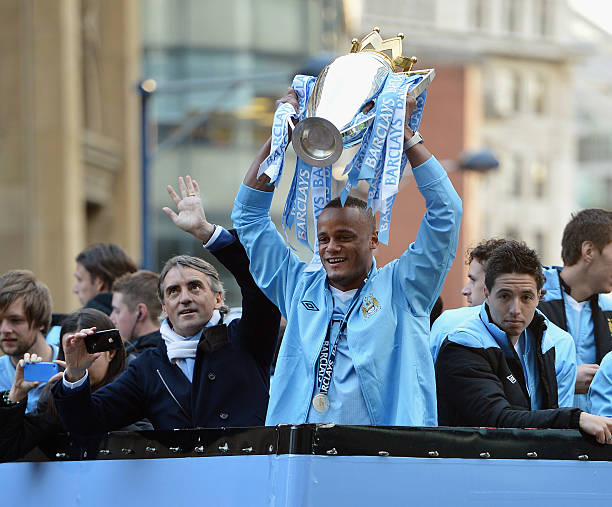 By any reasonable measure, last season was an absolute blockbuster for Manchester City. Records tumbled all around them as Pep Guardiola led the team through as complete and comprehensive a Premier League campaign as you could possibly wish. It was an absolute joy to watch and will live long in the hearts of the Etihad faithful. But where do we go from here and is there anything is left to achieve?
Ask any movie producer about the downside of a massive box office success, and they'll tell you that it is trying to find a worthy sequel. So, you have to ask yourself, will the 2018/19 season be City's forgettable "Grease 2" or will it be a bigger and better "Terminator 2"-style adventure, taking things to whole new heights?
A Record-Breaking Season
There's a lot to beat from last year. City broke Premier League records everywhere they went, racking up an unprecedented 32 wins and 2 losses, including:
A record 16 away wins, the most ever consecutive wins at 18
The most consecutive away wins at 11
The most goals at 106, giving them the highest ever goal difference at +79
That gave them 100 points out of a possible 114, leading to the most comprehensive title win. It was only 19 points from their closest rival win, with 5 games to spare.
They outplayed the rest of the league, beating all 19 opponents and holding a staggering 82 percent of away possession. Through the whole season, they were only ever behind for 153 minutes out of at least 3,420 minutes of play (considerably longer if you count stoppage time).
It's all a long way away from the heart-stopping season of 2011/12 when City squeaked home on a goal difference — although they did get more home points that year, winning 18 out of 19 games.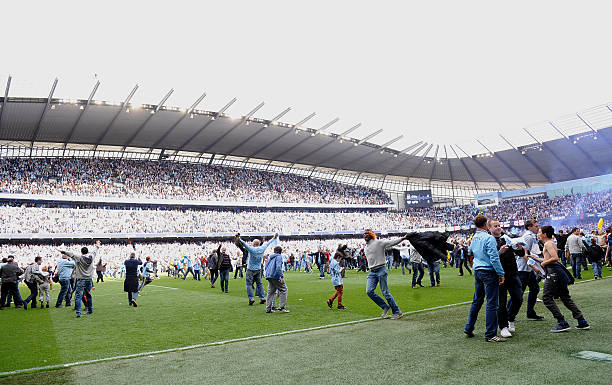 How do you top that?
Of course, all records are meant to be broken and broken again. It's not like playing the top-ranked hand at poker where you can't get any better than a royal flush. City may be in a right royal vein of form, but almost all their significant achievements could still be bettered this year. Even the longest standing sporting records end up being broken in the end — ask Michael Johnson or Bob Beamon.
Michael Johnson's 400-meter world record of 43.18 stood for almost 17 years before Wayde van Niekerk came along at the 2016 Olympics. And Bob Beamon's 8.90-meter long-jump record stood for even longer, and it was 23 years before Mike Powell added 5 cm to the best ever jump.
City won't top their number of teams beaten; there are only 19 teams to beat. And 32 wins out of 36 will be hard, but not impossible to top, as will their average of almost 2.8 goals per game. But then again are that not what elite sports is all about: pushing yourselves to aim ever higher and achieve more?
Perhaps City will target Arsenal's unbeaten season of 2003/04. One thing is for sure: if City is going to break their many Premier League records, then it will probably be sooner rather than later. The current squad is one of the greatest in English football history, and a team like that only comes together, and clicks, once in a lifetime.