City Watch gives the verdict on how to secure the best from your favourite Cityzens, as we look toward the fantasy football prospects of the forthcoming season.
Ah, the new season. Now that the effervescence of the World Cup has been and gone, fans across the world turn toward the upcoming season to salivate over the prospect of yet more football. Yet as Pep Guardiola attempts to fine tune his Manchester City squad for the upcoming Premier League season over in the United States, many City fans are instead devoting their own nervous energies to forming and refining their fantasy football teams, ready to try their luck for virtual glory.
From here on City Watch calls upon the shining glory of Guardiola's bald head, the ethereal properties of the mystifying El Mago, and the sound advice of Gabriel Jesus's mum on call from Brazil, in order to suitably inform you of the sky blue fortunes of Manchester City in this season's fantasy football.
*Author's note: The following points and statistics will be taken in accordance with the Official Fantasy Premier League game.
Getting up to match speed
For those unfamiliar with the strange mix of fortune and flukes that form fantasy football, it essentially all revolves around selecting a patchwork team of players able to earn the most points from a set budget of £100m. The excitement builds especially in the build up to the new season, as without the benefit of game time, all you have to go on is your own knowledge, and your own suspicions.
Looking back to last season, those who chose to hedge their bets on their love of City were surely handsomely rewarded. Indeed, the free-flowing and often free-scoring football of Guardiola's team last season not only ensured that the points were perpetually flowing, but their selfless approach led to an astounding SEVEN current City players made it into the top 20 highest scoring players.
Feast your eyes for yourselves:
With the obvious exception of Riyad Mahrez having plied his trade at Leicester last season, the blend of City players to make an appearance on this list largely do so due having satisfied two all-important criteria within Guardiola's team — consistent game time and almost constant contribution.
It would thus stand to reason that on current trend, no one would be criticised for simply trying to cram as many sky blue figures onto their pitch as possible.
However, with limited finances and a maximum allowance of three players per club, simply setting up as if it was a home trip to the Etihad just won't cut it. If you want to cut your teeth with the virtual big leagues, then you need to find the perfect balance of points from each position in order to earn those elusive points week in week out.
It's best to let those tears flow now. As much as we'd all like to, we can't have all our fantasy teams line up as flocks of indomitable Centurions. But we can look across Manchester City's squad to let you know just how to set your team on a winning streak of your own.
Goalkeepers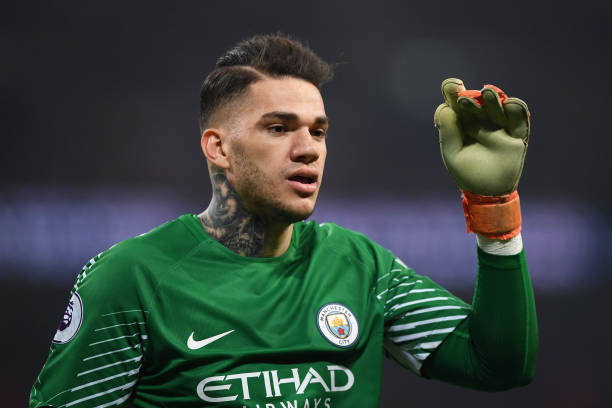 This one rather explains itself. With the only action in Manchester City's goal for now expected to be the departure of Joe Hart, Ederson Santana de Moraes is under no threat in his position as number one goalkeeper at the Etihad stadium.
As much as Claudio Bravo may have sought to redeem himself with League Cup heroics, the Chilean will remain a faithful deputy to Ederson in the Premier League unless Sadio Mané decides to try his hand at martial arts again, leaving the Brazilian shot-stopper to claim vital minutes between the sticks.
This will be essential if you so choose to select Ederson for your team. In fantasy football, goalkeepers earn their keep by keeping clean sheets. Simply put, the more games your goalkeeper plays without conceding, the more points you rack up. Ederson thus proves a wise choice, as despite the jokes levelled at City's defensive transfer spending last summer, he has the benefit of a solid back line ahead of him, ensuring that his net will have less chance of bulging.
Fantasy Prediction: Although unlucky to not play a single minute of the World Cup this summer, Ederson should prove a reliable choice for your fantasy team given a great combination of his match alertness (cc: Old Trafford, 2017) and an array of defensive talents before him. Be wary though — months without game time could see the Brazilian prove rusty in the early parts of the season, and uncertainty regarding who will shut up shop before him may see him called into action sooner rather than later.
City Watch Pick Ratings: Ederson (7.5/10), Bravo (1/10)
Best of the Rest: Manchester United's David De Gea. Now their Player of the Year for four of the last five years, the Spaniard has risen to the highest echelon of world goalkeepers with his consistently remarkable saves and match-rescuing performances for the Red Devils. He does command the steepest price for his position, but for good reason, being the highest scoring goalkeeper in fantasy leagues last season.
De Gea perhaps carries a unique distinction from Ederson for fantasy football. Though an integral part of Manchester City's success last season came from solving defensive mistakes, their brand of overwhelming possession and confidently playing out from the back likewise assured that City's goalkeepers actually had to make the least saves of any top flight team, coming in at 62. It is in this fashion that fantasy football players may be tempted to opt for United's number one over City's, as with a slightly less assured defence over at Old Trafford, De Gea had to make almost double the amount of saves compared to City, with 118 last season. Consequently, De Gea has an almost masochistic platform to display his odds-defying saves, which when precariously balanced out with his extraordinary ability, may make him a fantasy selection too tempting to avoid.
Bargain Buy: Rui Patricio from Wolverhampton Wanderers. Surely one of the transfers of the summer window, the Portuguese connections at the Molineux stadium have only intensified after agent-to-the-stars Jorge Mendes played his part in persuading Rui Patricio, Portugal's number one international goalkeeper, to switch the picturesque views of Lisbon for the less glamorous landscape of the West Midlands. A minimal £4.5m fee is more indicative of his lack of previous Premier League experience than his qualities as a goalkeeper, and with Wolves doing perhaps the most effective business of any of the promoted clubs, don't be surprised if Patricio fetches more points than his small fee might suggest.
Defenders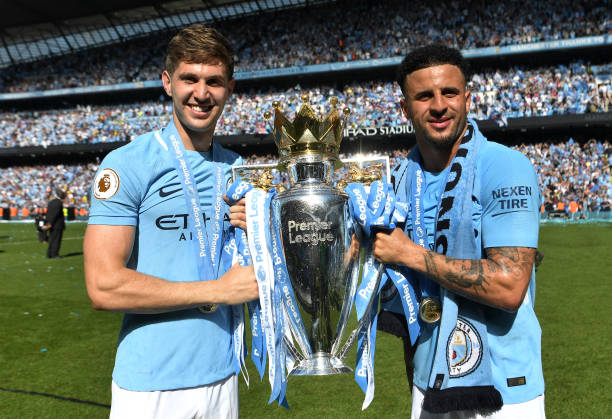 The back line of Manchester City arguably is the area of the pitch most likely to be in flux in the early stages of the 2018/19 campaign. Due to the temporary exodus of players at the World Cup, and the varied performances whilst there also, the pecking order of City's defence is an unknown quantity at this current time. When then considering those who will be able to start the season in form, and thus push the envelope for their continued selection, the waters become even murkier to pick those who will guarantee points in the coming season.
As with goalkeepers, the bulk of fantasy points allocated to defenders are decided through their ability to keep clean sheets. Whilst this generally favours the top teams, elite players may still be punished for their teammates mistakes, whilst one or two teams lower down the table often surprise with their watertight defences (see Burnley 2017/18).
However, as can be seen with City last season, the top scoring fantasy defenders are often those distinguished by their contributions at the opposite end of the pitch, wherein routine goals and assists from your defensive line can make the difference against your opponents. It was Nicolas Otamendi who only narrowly missed out on the top 20 highest scoring players, with 4 goals to his name adding to points accumulated from the 15 clean sheets that were part-and-parcel of being City's most used defender. Likewise, Kyle Walker's natural game as an attacking full-back played a big part in his own large points total, his contribution of 6 assists proving that he is just as effective in either direction on the right flank.
Both men are not currently in the first team set-up though, having both taken part in exhaustive World Cup campaigns, with Otamendi providing enough shithousery for the whole of Argentina, and Walker almost playing two positions at once on the right side of a back three for England.
City's other World Cup defenders have equally varied reports.
Vincent Kompany may have missed the first two games through injury, but quickly reasserted his seniority at the heart of Belgium's defence in imposing fashion. Indeed, it was this same form that City's skipper seemed to rediscover in the backend of last season, with highlights including a thoroughly Belgian long ball assist to Gabriel Jesus against Tottenham away. He remains the undisputed Manchester City captain, and the beating heart of the club's spirit, but he is nevertheless advancing in age, and with his injury record cannot be firmly relied upon as a permanent fixture.
Despite not having an identical play style, John Stones firmly made his claim to be Kompany's heir-apparent with a litany of commanding performances in Russia, with many English fans placing the Yorkshireman amongst their favourite players for the Three Lions as a result. In fact, it is safe to say that if any City player has genuinely enhanced their reputation over the summer, Stones would be the outstanding candidate, as whilst other Cityzens exhibited qualities that had long been on show, Stones re-emerged the player City fans had caught glimpses of in the early stages of last season before his campaign was scuppered by injuries. After performing his pin-point passing and keeping a cool head on the world stage nonetheless, Stones set music to City ears when he professed he wanted to cut his holiday short in order to return in time for the Community Shield match against Chelsea. Should he carry his international form into the new season, he could be the standout defensive option for fantasy football selectors, particularly if he choses to continue scoring headers like those against Panama.
The fortunes of City's fullbacks at the World Cup are maybe even more contrasting, as with both making minimal appearances, Danilo, Fabian Delph, and Benjamin Mendy each enjoyed vastly different consequences to their cameo appearances.
For the Brazilian team, Danilo was set to fill in for the injured Dani Alves. However, a poor performance in the opening match against Switzerland was only followed by an ankle ligament injury in training, ruling him out of the remainder of the tournament just in time to see his compatriots lose to Belgium. How long his recuperation will take is unknown, but in largely functioning as Kyle Walker's deputy at right back, he is not viewed as a main contributor to Guardiola's team, and likewise not to any large amount of fantasy points.
Fabian Delph's makeshift role in Guardiola's squad last season was similarly matched by a makeshift role in Gareth Southgate's England squad. Unable to secure a role at left wing back over Ashley Young or Danny Rose, Delph primarily functioned as a midfielder when called upon, though his appearances were sparse due to a combination of substitute appearances and jetting back to England to witness the birth of his third child, leaving his World Cup efforts largely inconsequential to his prospect next season. If there is one thing to be gleamed though, it is that Delph may prove pivotal once more to Guardiola through his versatility. It will be interesting to see if he is called upon in the same capacity at left back next season, but like Danilo, is unlikely to merit any consistent role or fantasy points due to the sheer number of those ahead of him in the pecking order.
Then there is the curious case of Benjamin Mendy. If fantasy football were to be decided upon the sheer ratio of trophies versus minutes played, the Frenchman would be captain. With now a Ligue 1 title, a Premier League, a League Cup, and a World Cup to his name, Mendy looks to be a serial winner, yet Blues will be more encouraged if he can replicate some of the marauding runs he was able to display for Monaco and briefly for City before rupturing the anterior cruciate ligament in his knee. Should he retain consistent fitness for the upcoming season, Mendy will hope to be able to show off his full talents on the left flank, perhaps aiming to take tips from teammate Kyle Walker. Moreover, if he is to do so on a weekly basis for City, he may well could be a wildcard option for a fantasy football selection.
The only senior defender not to feature in Russia was January signing Aymeric Laporte. The problem facing Laporte is likely to be competition for places. Though being the record signing for the club prior to Riyad Mahrez, the shifting values and performances of City's other centre backs mean that there is no assurance of a regular position for Laporte. Being the only senior defender out in the United States with City on preseason, the relatively young defender would have hoped to have used extra playing time under Guardiola's watch to thoroughly stake his claim for a starting place in the first XI, yet a slight niggle has thrown a spanner into the works there. A competent performance against German champions Bayern Munich was likewise marred by the conceding of two goals, but the Frenchman will nevertheless hope he has positioned himself as the most readily available centre back option. The signs could be encouraging though, as Laporte has won every Premier League game he has started for City so far (though the stunning results of last season should perhaps be treated as above average), and being available for the start of the season can only place him in good stead to continue on.
Fantasy Prediction: Whilst Manchester City's defenders are currently the most unpredictable given present absences and unknown predilections for World Cup fatigue, make no mistake that they will soon assemble once again into the solid defensive unit they have been previously. The hardest aspect of this prediction remains judging the personnel who will most commonly populate the backline, so currently the biggest tip of the hat goes to Kyle Walker, who remains the most nailed on to start of all City's defenders when he returns given the strengths of his all-around game and Danilo's injury problems. The Sheffield lad will be the most sound nod for your fantasy team given his pristine balance of attacking contributions and consistent defensive performances.
It is in the same vein that John Stones, should he establish himself in the same way he did last season, may well be the best choice for a sky blue centre back. Some may be surprised given how little he featured in the second half of last season, but the combination of his World Cup dominance, natural talents, and sheer desire to throw himself back in as soon as possible for the Cityzens makes him our bet for some great performances in the upcoming season.
The final shout could see your wildcard pick emerge in Benjamin Mendy. The Frenchman remains a largely unknown quantity still, but when on song and injury-free, his ability to surge down the left and whip in delightful crosses for his teammates could yet add more strength to both your and Guardiola's team. Choose wisely though, as it could only take another match to see Fabian Delph be recalled back to the left back position.
City Watch Pick Ratings: Walker (7.5/10), Stones (7/10), Laporte (6.5/10) Otamendi (6/10), Kompany (5/10), Mendy (5/10), Delph (5/10), Danilo (2/10)
Best of the Rest: Chelsea's Cesar Azpilicueta. As with De Gea, Azpilicueta's high price bracket may be off-putting for those looking for cheaper solutions, but it is more than warranted given the undisputed quality of the player. Though Chelsea may have failed to defend their Premier League title last time out, the Spaniard only just missed out on being one of the top 10 highest scoring fantasy players for the 2017/18 season. Amassing the most points for any defender by some distance, Azpilicueta looks set to continue his fine form as the most permanent fixture of Chelsea's backline despite Maurizio Sarri's arrival at Stamford Bridge, with his occasional penchant of assists helping also.
Bargain Buy: Brighton and Hove Albion F.C.'s Shane Duffy. Being able to save you a pretty penny with only a £4.5m price tag, the Republic of Ireland defender was partner in crime to Lewis Dunk as they both defended valiantly to assure Brighton's safety last season. However, you may be interested to know that it was Duffy who topped Premier League statistics for both blocks and clearances in the 2017/18 season, narrowly giving him the edge. His ability to bring this influence into your fantasy football line up could make him a brilliant budget option.
Midfielders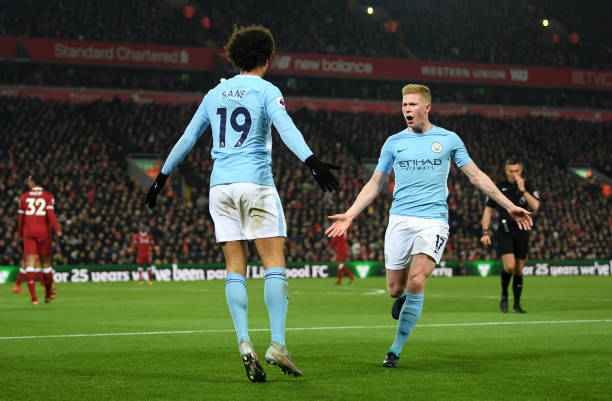 Welcome, weary traveller. You have reached the gold mine of Manchester City talent, and the most assured choices for guaranteed points and performances for the 2018/19 season. Though few things in life can be labelled certain, there are some who produce the goods in the sky blue strip so consistently that you would not disbelieve them if they said their middle name was 'clockwork'.
Nevertheless, the sheer quantity of players that can populate the middle of the park City means that selecting a guaranteed option for your fantasy team may prove more perplexing than first anticipated. With the welcome addition of Riyad Mahrez to Guardiola's team, half of last season's top 10 highest scoring midfielders now wear the City kit, giving the Blues an even larger boost of something all fantasy football players should be on the lookout for — goals and assists from midfield. These are crucial to earning the largest number of points possible in each game week, and with a surprising number of forward players classified within the bracket, it is vital that you take advantage and invest in the best talents.
This is keen to note when surveying Manchester City's midfield options, as though they may be lynchpins of the team, more defensive players like Fernandinho will not serve you well when considering the points allocated between goals, assists, and clean sheets for midfielders. Similarly, those who do not always find themselves in attacking positions for a large number of minutes or at all will not benefit your total points score, whereby faithful servants like Ilkay Gündogan and Oleksandr Zinchenko are not viable options due to paying small attacking dividends, and the uncertainty of Brahim Diaz's future means there are no assurances there. Equally, despite the will of all of the blue side of Manchester wanting him to break through as soon as possible, it would be foolish to assume that this season will see Phil Foden burst onto the scene with anywhere near the amount of goals and assists as the senior players in his position.
Left in central positions lie a magician and an artist. El Mago and the Belgian Da Vinci. For in David Silva and Kevin De Bruyne, Manchester City have a pair of midfielders so creative that some have drawn parallels to Pep Guardiola's former dynamic duo of Andres Iniesta and Xavi from Barcelona. Indeed, no other Premier League team last season had a pair of central midfielders that could match the amount of fantasy points generated between the Spaniard and the Belgian, giving players a virtual taste of their glorious chemistry. However given De Bruyne's tendency to put the ball top bins and through the eye of a needle more times than thought humanly possible, he slightly edges the match up between the two players, and will surely only go on to greater heights next season as he continues to mature even further. Any Blues hoping to still opt for David Silva should do well to remember that Guardiola has already stated that the silky Spaniard will not see as much game time next season in order to protect him in his older years, and will accordingly not be sure to bring in as many points as in the Centurions campaign.
It is out on the wing though that both City managers and City fans will find the largest uncertainty in terms of finding a definitive starter, mostly due to the sheer number of options available. Of course, having an abundance of talent is not an entirely negative situation for Guardiola to find himself in, yet those of you at home looking to lock in a player to provide you with a wealth of fantasy points might be hard pressed to preempt which of City's electric wingmen will be the most consistent option. Now with the added competition of Riyad Mahrez, the likes of Raheem Sterling, Bernardo Silva, and Leroy Sané will find it considerably more difficult to nail on a regular starting position on either flank, particularly with the knowledge that if they drop below Guardiola's incredibly high standards, there will be no issue with replacing them. As we witnessed to incredible effect last season though, this approach can actually prove resoundingly effective for keeping players sharp and ready to prove themselves when called upon. Each player will be filled with the conviction that they should start, and each will try their upmost to impress when they take the field.
Fantasy Prediction: Should he return from his post-World Cup holidays fully rested and ready to rumble, the sight of Kevin De Bruyne on any pitch, Premier League or virtual, is enough to terrify any opponent. Not only does his immense quality mean he is sure to be one of the most regular starters for Manchester City in any competition, but the Belgian's sheer abundance of footballing talents means that there are very few doubts that he will perform brilliantly game after game without question. Being the player with the most assists in a season now for two seasons running, De Bruyne will surely want to make it a third, and has all the ability to do so. Leave him out at your own risk.
Contrastingly to the Belgian is a player who seems he can only get better, with his ceiling appearing to rise every time he plays. We're talking, of course, about Leroy Sané. Eager to push on from his World Cup rejection for the German national team and build upon the magnificent club form he has displayed under Guardiola, the Premier League Young Player of the Year will know the pain it is to be dropped, and do his upmost to light up the left wing with his lighting pace and remarkable feet. With Bernardo Silva most likely to shift to an in-field position when needed and Mahrez and Sterling more accustomed to the right wing, it is the German appears to be the safest bet to most consistently star for the Cityzens. Then when you consider that the 22 year old made double figures for both goals and assists in practically his first full season, what he does next could not just be exciting… it could be frightening.
City Watch Pick Ratings: De Bruyne (9/10), Sané (8/10), Mahrez (7.5/10), D. Silva (7.5/10), Sterling (7/10), B. Silva (6/10), Fernandinho (5/10), Gundogan (4/10), Foden (3/10), Zinchenko (3/10), Diaz (2/10)
Best of the Rest: Mohamed Salah of Liverpool. As much as City fans might not be so keen on all things Liverpool as of last season's affairs, there is no denying the aptitude that Mohamed Salah has for simply scoring goal after goal. After perhaps the most potent debut season of any player to grace the Premier League, to not include the Egyptian in your fantasy team would more likely betray a lack of finances than any ignorance of his talents, with his phenomenal £13m fee the unfortunate result of his astounding 303 points last year. Whilst no one expects him to surpass the records he has managed to set already for the Merseyside club, his predatory instinct in front of goal certainly gives pause for thought as to not if he will fetch the fantasy points from midfield, but rather just how many he can bring in.
Bargain Buy: Wolverhampton's Ruben Neves. The fact that the Portuguese midfielder only begs a £5m fee is a crime, and consequently is an absolute steal should you choose to add him to your fantasy squad. Player of the Year for the West Midlands club, Neves's influence will only continue to grow in the Premier League as his invaluable combination of Champions League-level quality and taste for long rang screamers will make him a likely candidate for their standout player yet again. As a budget option, it is remarkable that a player of such ability is arguably still flying under the radar for most fans, but his capability to run the midfield with silky through balls and sleek movement will make him one to watch. Furthermore, the young Portuguese player plays in defensive midfield. Who knows who might take notice come the 2019 transfer window.
Forwards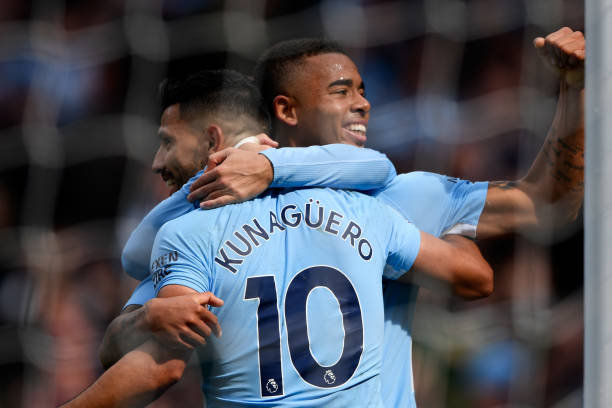 Such are the peculiar divisions of players within fantasy football, Manchester City are only able to offer two forwards for your consideration, with club legend Sergio Agüero only fetching a slightly higher £11m price tag than young Brazilian number nine Gabriel Jesus, who comes in at £10.5m. With only a small disparity between the fees for the two strikers, choosing which to select becomes not so much a question of finances, but rather which will be more prolific in front of goal once the season gets under way.
Whilst both the South Americans have jostled for the starting striker role in a 4-3-3 system, their returns in front of goal have largely reflected their personal developments. Agüero, consummate goalscorer that he is, has comfortably netted 20+ Premier League goals a season for the last four years on the trot. Jesus meanwhile is yet to see anywhere near as many minutes as his City teammate, yet his goal return has grown in tandem with his appearances as he continues to mature.
In truth however, both players have far from a spotless injury record. Since his unbelievable debut season in 2011/12, Agüero has been affected by a major injury in virtually every season bar the 16/17 campaign, where he instead served a four game suspension after an ill-tempered clash against Chelsea. Jesus is no slacker in the injury department though, with the Brazilian having suffered a metatarsal fracture and a two-month knee injury in his one and half years in Manchester. As a result, both players have an instability about them, whereby picking either for your fantasy line-up likewise bears a roll of the dice as to if either striker will remain fit.
Yet should they do so, the air of uncertainty that plagues both men has the potential to blossom into some vital goals and important points for City teams real and virtual. Agüero will be keen to get up and running quickly, for he and every other City supporter knows that with his next goal comes his 200th for the club, something bound to only fill his heart with joy, and his veins with ice. On the flip side, Jesus will want to build upon the good end to the season he enjoyed, finding the net four times in seven starts straight off the back of his knee injury, as well as scoring that all important goal on the final day to secure his and City's place in history as Centurions against Southampton. Both will hope that they can leave a good impression upon Guardiola as soon as they return to action, and with any luck, unwittingly leave an equally good mark on their respective fantasy team points too.
Fantasy Prediction: Make no mistake, the competition between Agüero and Jesus will be as fierce as ever this season. The Argentine and Brazilian will probably be longing to return to more appreciative atmospheres after demoralising World Cup runs with their respective national teams, yet the long term effects of the tournament may make themselves known in a myriad of ways once the English season begins once again.
Agüero may well return singing the praises of Guardiola after having to suffer under the tactical inefficiencies of Jorge Sampaoli, while contrastingly it might be Jesus who needs a bit more close attention, being propped up as the new golden samba striker only to play second fiddle to the pathetic attention seeking of Neymar.
Despite both having miserable campaigns out in Russia, it is Sergio Agüero who gets the nod from us for your fantasy pick. Though both he and Jesus will undoubtedly have a new lease of life back under Guardiola, the stories of their respective World Cup efforts speak for themselves, as it was Agüero who managed to stay cool and deliver 2 goals for the Albicelestes despite dropping in and out of the team, whilst Jesus failed to deliver. The looming prospect of seeing Kun pass 200 goals for City only serves to foreground just how important he has and continues to be for the club, and as his returns in Russia highlight, you can leave him out at your own peril.
City Watch Pick Ratings: Agüero (8/10), Jesus (7/10)
Best of the Rest: A controversial pick here, but we're going for Arsenal's Pierre-Emerick Aubameyang. Yes, we know two-time Golden Boot winner Harry Kane might be the most obvious choice here, but taking into consideration the Spurs striker's uncanny ability to avoid the net in August, having the highest asking price for a forward in the game at £12.5m, and tailing off in the latter stages of the World Cup as well as post-tournament fatigue, you can see why the Englishman might not quite be the attractive proposition he could be at his peak.
Contrast that with the fact that since Arsenal managed to seal Aubameyang's signature in the January window he has scored 10 goals in 13 appearances, all the signs point to that with a full season and a new energy about the North London club, the Gabonese forward could be set for an excellent campaign in front of goal for the Gunners. His ability to play on the flanks with his considerable speed means that he has an added ability to chip in with an assist or two also, and whilst he may command the same fee as Agüero at £11m, he could prove a lethal option should Unai Emery's men get off to a good start. Let's just hope it is postponed until after their first game, coming against City at the Emirates no less.
Bargain Buy: West Ham's Marko Arnautovic. Though not a natural striker, the Austrian international managed a credible 11 Premier League goals last season, whilst also raking in 7 assists too. Indeed, such decent form meant that he finished the season with a higher fantasy points total than star names like Lacazette, Jesus and Morata, and being available for a meagre £7m means that he will be an attractive budget option for many. With the Hammers themselves having invested heavily this window to put the woes of last season behind them, Arnautovic will hope that former City boss Manuel Pellegrini will bring in a much-needed positivity to the London Stadium in addition to the new signings he has made, and allow the Austrian to express himself as he once again shoots for double figures.
Choosing your Centurions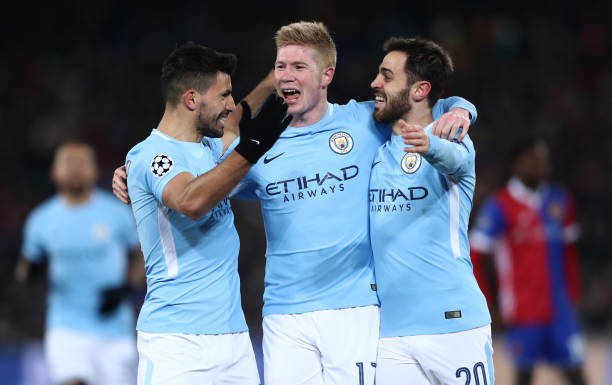 Having analysed the best options available to you from the City squad, it is clear that a few Blues rise above the rest in our estimations.
Far and away the top rated player was Kevin De Bruyne, whose sheer consistency of jaw-dropping brilliance makes him impossible to leave out of any line-up. Whilst he might not garner the plaudits of players further up the pitch for his goalscoring, what makes the Belgian so frightening is the elevated level of his mental game. Rest assured that no matter how bad the game is going or what your points total might look like, De Bruyne always has the ability to turn the screw when things look to be at their worst, and bring home the goods with one beautiful pass after another.
Coming in just below him was Leroy Sané, a player who that if he can build upon the electric displays of last season has the potential to become one of the most dynamic players in the league, if not Europe. Every defender in the league will be sure to have their eyes glued to the young German, and fantasy football players would do well to do so too. The points are sure to stack up almost as quick as the winger can shoot up the left flank!
Then who could put anything against our third choice, the almighty Sergio Agüero. With the rumour going that he has yet to score as many goals for City as Martin Tyler put o's in his name on the 13th of May 2012, the Argentine will need little motivation to score goals this season, writing himself into the history books as soon as he gets off the mark. Every goal after that will might mean vital points for those who choose Kun in their fantasy squads, but it will only see him further solidify his standing as one of the greatest Manchester City players of all time, and one of the best strikers to ever grace the Premier League.
Without further ado, here is a look at how your squad might look with the three Cityzens in the ranks:
Don't be afraid however. If our selection doesn't take your fancy, you're more than welcome to dabble around with your own blend of City players when it comes down to selecting your own squad, with the help of our certified tactical insight of course. Hopefully, each player you do select will become a Centurion once more in their own right and bring home the points you so desire.
And who knows, with any luck, the certified fantasy football nous found within this article will make you the Guardiola of your own fantasy leagues! Happy fantasy, Blues!