A common trend has gone under the radar this summer at Manchester City, that being in the transfer department sector. City's approach since Pep Guardiola began his tenure has been likened to Chelsea's; investing in numerous talents and loaning them out for first-team experience. However, that has largely changed this summer, and it's a stroke of genius.
In the first season under Guardiola's tutelage, City loaned out 41 players and sold seven under-23 players, this includes multiple loans of one player and both the summer and January window of the 2016/17 season. This was then followed up in the 2017/18 season with the same pattern occurring, whereby 42 loans occurred and the selling of another seven under-23 players.
It is the beginning of this season where it has become principally different. So far in the window, only 12 loans have occurred. That obviously excludes players who are likely to be loaned out before the window closes, such as Aro Muric, Lorenzo Gonzalez and Thierry Ambrose. Although, it does also include the likes of Mix Diskerud, Luke Brattan, Anthony Caceres and Pablo Mari who are being loaned out for the City Football Group and other clubs' benefit. On top of that, nine under-23 players have already departed with a view to more outgoings of youngsters in the remainder of this window and in January.
Why it is so that so few loans have occurred and more starlets have been sold? Well, this is the change in plan that could reap so many more rewards than having to send players on multiple loans for them to actually get game-time that won't really benefit the receiving club financially, which is key to the thought process behind developing a young player.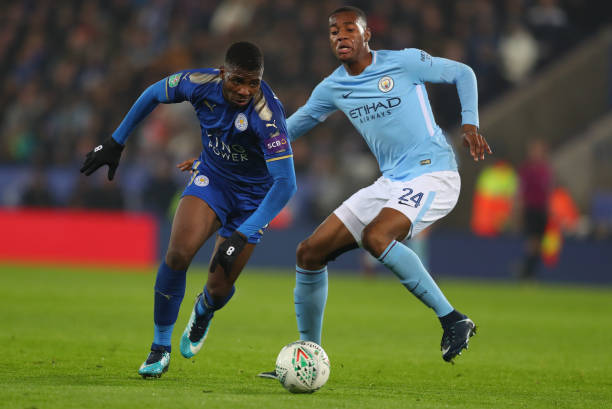 This new outlook was hinted at in last summer's transfer window with Kelechi Iheanacho moving to Leicester in a £25m deal with a buy-back clause of £50m. Also, within 21-year-old Enes Unal's switch to Villarreal in a €12m deal, that has been confirmed as having a buy-back clause active until 2020, with the fee expected to follow the trend as being double what was originally paid.
The trend springs to light this year following German publication Kicker's' findings on the transfer of Pablo Maffeo to VfB Stuttgart. Contrary to original reports that no clauses were inserted into the deal which caused a backlash amongst the City faithful, it has arisen that City have the option to buy Maffeo back for €20m (£17.6m) in future, double the original fee of €10m (£8.8m). Or, if Maffeo was to leave for another club then City would receive 25% of that fee.
It is now clear why City have let so many of the prestigious recent academy graduates leave; Angus Gunn, Jacob Davenport, Angelino, Maffeo are just some of the names that, with chances, could have staked a claim for a first-team spot. As expected, if City have included the same two clauses found in Maffeo's move in this summer's notable outgoings, then the Blues can either by them back for double the original price or receive a chunk of the fee if they were to be sold on.
The genius behind it is that not only does the player receive the much-needed game-time at a new club, it is also an incentive for the club to enhance that player's expertise helping them to reach their potential as they can benefit financially if City do choose to re-purchase the player. Alternatively, they will want to develop the player as best they can so that if they want to move them on, that club can receive the highest fee possible, due to City collating a quarter of the fee, so it sure is a wise move by City's hierarchy to do business in this manner.