In this summer of 2018, it would not be untrue to say that a number of buttocks have been firmly clenched at the prospect of football. Across the globe, those fixated on the FIFA World Cup have dared to dream that their nation could clinch the ultimate prize. In the now sunny old England, heads have raised and fallen at the prospect that the English national team might just bring football 'home'. Yet regardless of nation, for those who class themselves Manchester City supporters, there exists an similar nervous energy — just how will the new season start for the Blues?
Luckily, just across the Atlantic lies the promise of pre-season football. This July, Manchester City once again take part in the International Champions Cup, where like last summer, they will play a number of fixtures across the United States of America as they seek to test themselves against some of the highest calibre teams in world football in anticipation of the new season.
Blues won't have to wait long at all for preparations to get underway, with City's first match against Borussia Dortmund beginning in a matter of days on July 20th in Chicago. Things then thoroughly get into gear, with the following week bringing equally stern tests against new league rivals Liverpool, in New York, and old European opponents Bayern Munich, in Miami.
However, with the teams involved all certain to provide Pep Guardiola and his men with a swift tactical examination, you cannot help but notice that each opponent will bear a particular relevance to City's recent fortunes. Whether by choice or happy accident, intriguing dialogues regarding league dominance or Champions League mettle will surely play into each of the fixtures across the USA. It is insofar that our analysis might just illuminate to us what staff and supporters alike can hope to ascertain from Guardiola's preparations in time for the new season.
Borussia Dortmund, July 21st — The yearnings of youth
(02:00AM GMT— Soldier Field, Chicago)
The unfortunate truth of Manchester City's staggering number of players that participated in this summer's World Cup is that very few first team regulars are likely to be involved in the pre-season tour. Indeed, with Guardiola having previously stated that all would be given three weeks recovery time to rejoin the squad sometime in August, it would seem only a handful of senior figures will take part in American affairs.
As a result, Guardiola will be working with a very young side out in the United States, with fresh faces both old and new having to flesh out the team whilst key players like Kevin De Bruyne and John Stones enjoy a well-earned rest. Consequently, bright young talents like Brahim Diaz and Phil Foden have a unique opportunity to stake their claim to larger roles than those they were able to fulfil in tantalising glimpses last season, whilst otherwise unknown young players could force their way into Guardiola's plans. Diaz may feel he has a point to prove with all the praise surrounding his young teammate, whilst Foden will want to firmly put his foot in the door when Guardiola has assured that the luminary David Silva will not play as often as he did in the Centurion season.
This could be a golden opportunity to see what the youth system is made of, particularly in contrast to how rival fans and critics are eager to categorise City and their successes as symptomatic of a new breed of nouveau riche clubs. Yet the sight of City's eager young talents against the black and yellow tifos of Borussia Dortmund might not have the same wholesome aesthetic as it might have done a mere year ago.
In the windy city of Chicago, the winds of change will certainly be blowing. With Foden freed of commitments to the 2018 UEFA U-19 European Championships, he and Diaz will surely lead the line of City's budding youngsters as shining examples of prospective youth success. Yet it is the dynamic figure of Leroy Sané will have an unusual air of irony surrounding him. For when the German lines up against the Ruhr club, his opposite number will be a distinctly English character, and a familiar face to his younger teammates of Manchester City. Having left the Citizens to now return as one of 'Die Schwarzgelben', Dortmund will surely field a former Blue-turned-foe — Jadon Sancho.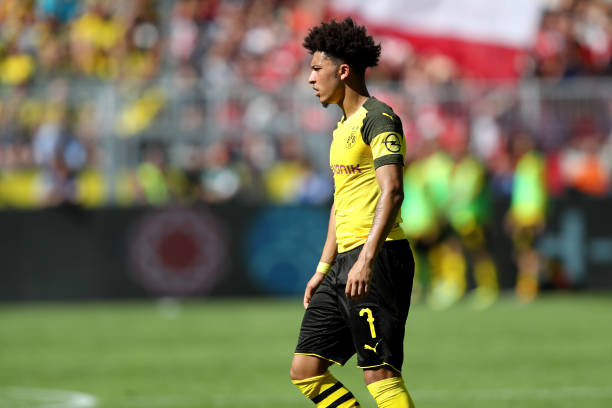 To those involved with City, the returning figure of Jadon Sancho will represent a number of things.
To the board, a piece of surprising yet successful business, whose departure from the academy set up was unexpected yet reassuring that the CFA was capable of generating bonafide talent and profit, his £8 million departure in August 2017 a sharp improvement on the £66,000 City had initially paid Watford for his services two years earlier.
To the manager, Sancho's initial successes in the Bundesliga would only go further to highlight the loss of an exciting potential prospect and crucial homegrown talent, reminding Guardiola that sometimes he cannot have it all after Sancho reportedly left over assurances of first team football.
To the fans, Sancho might remain a somewhat unknown quantity who never really got the opportunity to display his abilities in front of the home crowds at the Etihad.
But to the young City players (most of all international teammate Phil Foden), facing Sancho will mean facing a friend, one who in many ways embodies the path less traveled by for young players.
Having taken advantage of some of the best domestic training and facilities, Sancho is one of a rare breed who sought to take the reins of his development away from the subjective favour of a manager or the waiting game of opportunism, and instead ply his trade in a foreign league. Not only that, but he represents a tantalising glimpse of success as he inherited the number 7 from Barcelona-bound Ousmane Dembélé. Though initially struggling to feature in Germany, the young Englishman began to find more regular minutes at the turn of 2018, starting for Dortmund against Wolfsburg in January. Then eventually, in what turned out to be a 4-0 romp against Bayer Leverkusen, Sancho exploded onto the scene, scoring his first Bundesliga goal and assisting two others.
Whilst he was never going to dethrone the indomitable Leroy Sané, Sancho ironically might have had the best prospect of featuring in Pep Guardiola's Centurions side for City's youth, his precocious talents surely putting him in contest with the makeshift replacements City would employ for Sané on the left hand side in his absence.
Possibilities for City aside however, Sancho now undoubtedly has the opportunity to regularly star for one of the vibrant sides in European club football in Borussia Dortmund. Though Dortmund are not the same side that threatened to dethrone Bayern Munich under Jurgen Klopp, they continue to develop bright sparks like Sancho, such as American wonder kid Christian Pulisic, who they feel will field attacking displays fit for the imperious Yellow Wall. Though perhaps most crucially in light of this month's international action, it is a foreign club that has enabled a bright young English talent to develop amongst a first team set up, whilst surrounded by star quality also.
When they face City in a number of days, they too will be weakened by notable absentees, most notably with former star man Pierre-Emerick Aubameyang having moved to Arsenal, whilst it is unknown whether their own World Cup players, such as Marco Reus and Shinji Kagawa amongst others, will feature.
Ultimately, whilst the final score may go either way, the on-the-pitch battles will tell a different story, one placed firmly in the hands of the youth. Whilst City fans might hope to see Phil Foden ignite a prolific partnership with Leroy Sané much like David Silva accomplished the past season, the black-and-yellow-clad Jadon Sancho will serve as a stern reminder of what could have been, and what could still be.
Should Foden, Diaz and co. emerge victorious, there will undoubtedly be a renewed optimism that the path to the first team is an achievable goal for young Citizens. However, should Sancho sufficiently dazzle in his new colours, he has the potential to haunt a generation of young players if City are not careful with other similar prospects in the future.
Liverpool, July 26th — Silencing old ghosts, stemming new tides
(01:00AM GMT — MetLife Stadium, New York)
Whilst Borussia Dortmund may provide food for thought on Manchester City's transfer strategies, far more immediate concerns will raise their head when City face fellow Premier League competitors Liverpool in New York on the 25th of July.
Whilst these pre-season games undoubtedly lack the stakes of last season's high scoring meetings across the Premier League and Champions League, the psychological weight of only winning one of their four meetings versus Liverpool will surely play heavy on Guardiola's obsessive mind. Though he may desire nothing other than victory, he will be likewise aware that this provides a unique opportunity for tactical insight also. For as past encounters with both Merseyside and beyond will tell, the rewards of these meetings can be just as effective in precedent as they are in practice.
Liverpool present a club that have frustrated Manchester City endlessly in the last 12 months. In the Premier League, five unanswered goals over the Merseyside club at the Etihad would have been the perfect sounding of future dominance if it weren't besmirched with the fact that a third of Liverpool's attacking trident, Sadio Mane, was sent off for giving Ederson a sneak preview of his upcoming Bruce Lee tribute act. Cut to a cold January night at Anfield, and a calamitous 10 minute return of 'Typical City' syndrome ensured that the Blues suffered their first league loss of the season. For all of the scintillating football of an 18-game winning streak and then-unbeaten form, the boys in blue had inexplicably wasted opportunities and made it difficult for themselves once again, as Liverpool drew blood from a team that some had begun to bill as potential 'Invincibles'.
Though the domestic season would end with a more unique Centurions moniker, Manchester City's loss to Liverpool would provide Jurgen Klopp's side with an all-important edge when the two sides would meet again in a pair of bad-blooded quarter-final matches in the Champions League. Though numerous excuses could be thrown at City's misfortunes, from a bus battering, to bad refereeing, to Guardiola simply overthinking it, the final 5-1 aggregate scoreline not only saw City's European ambitions ended in emphatic fashion, but placed Guardiola firmly on the back foot. As for all their dominance, there is a lingering sense that Jurgen Klopp wields a distinctly red shade of kryptonite for Manchester City's Centurions.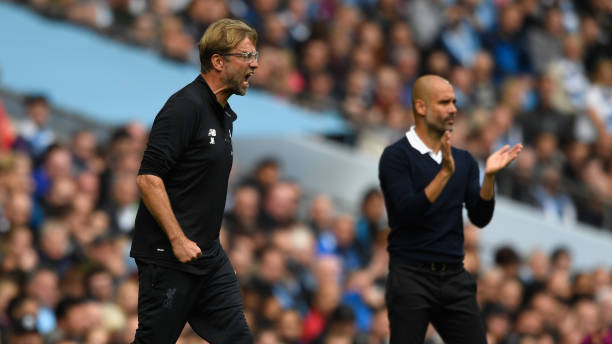 Here is where the pre-season might prove invaluable, just as it has done before. For indeed, a similar psychological edge existed in the lead up to last season, though it came wearing the white uniform of Tottenham Hotspur. To cast your mind back to Guardiola's first games in charge of City in the 2016/17 season, someone's magic lamp seemed to be down a wish as City started the season at a blistering pace of six straight wins, largely hailed as the instant influence of Guardiola's footballing Midas touch. It was to be a mirage however, as Guardiola's first journey to White Hart Lane in October ended a 2-0 loss, and the spell was broken, leading to far more patchy results from there on. Accompanied by a disastrous home match that saw City waste a two-goal lead, there was a growing sensation that Tottenham were to be the undoing of the coach who could seemingly do it all.
Fast forward to late July 2017, when the Music City of Nashville, Tennessee brought sweet music to the ears of City fans and staff alike as a full-strength Spurs squad was comprehensively outclassed 3-0 in a game that could have easily finished six or seven goals to the good. The effects of such a trouncing were to be evidenced in the following season — City had no problem with dispatching Tottenham authoritatively both home and away by a combined score of seven goals to two, whilst Spurs themselves posed nowhere near the same threat they had done previously.
To execute the same results over Liverpool would probably send City fans into some sort of joyous delirium given the results of last season. The chance to wipe a blank slate and chalk up a vital victory will surely entice Guardiola, knowing full well the potential psychological dividends from his encounters with Tottenham, yet he will also be aware that this squad does not boast the same strength as it did this time last year. Rather to the contrary, it is Jurgen Klopp who will be able to field a team potentially stronger than ever before. Bolstered by summer signings Naby Keita and Fabinho, Liverpool will be experimenting with a more solid midfield than that of last season, whilst potentially also fielding established stars Mohammed Salah and Sadio Mane also (though they are rumoured to only be available for the last fixture of Liverpool's pre-season due to the timing of their World Cup group stage exits).
Since their last meeting with City though, Liverpool have had their own inadequacies exposed, as any team will now firmly believe that any shot at Loris Karius's goal will find its way into the net. Equally, the experimentation with new personnel and their own weakened squad will surely allow for more than one window of opportunity for City to strike a blow against Klopp's side. Should Guardiola manage to get one over on his German rival, he will have struck a vital first blow in what is sure to be a feisty discourse over the coming season, working from a known precedent for future success.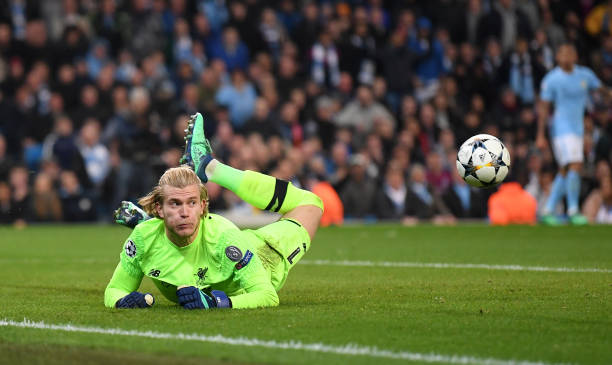 However, it could perhaps be more constructive to accept that the reality of the situation might be much more sobering, yet far more rewarding. Indeed, Liverpool's growing strength may become City's gain also. Though the odds of victory on the day might end up favouring the Merseyside team, Guardiola will be equally enthralled with the opportunity to study Liverpool as much as is humanly possible before starting a new campaign. If the victory does not come on the day, then it may otherwise come in the form a long term tactical triumph, with the full strength squads of Manchester and Merseyside telling the true tale of Guardiola and Klopp's long fought managerial battle. Nonetheless, City's manager will be the one keen to silence any doubts that his side can emerge anything but victorious.
Bayern Munich, July 29th — Setting a European standard
(12:00AM GMT — Hard Rock Stadium, Miami)
The final test of Manchester City's pre-season will come in the sunshine of south Florida, as they go head-to-head with fellow European competitors, Bayern Munich. Under the new management of young Croatian coach Niko Kovač, the Bavarian outfit will not resemble the team that have previously faced City in the UEFA Champions League. Many of their former stars have either moved on or taken a backseat since their famous last meeting at the Etihad in 2014, when it was in fact Pep Guardiola who was on the losing side courtesy of that Sergio Agüero hat-trick.
The script to this fixture would appear to be fairly straightforward. Whilst both sides aim to dominate their domestic league competitions, they also both have loftier ambitions of European glory, which some would say remains their primary objective.
In truth, there are two ways in which to analyse this particular clash of European powers.
The first acknowledges that in Bayern, City have a genuine European super-club against which they can measure themselves in anticipation of a renewed, and hopefully stronger, Champions League effort. Just as with the other teams we have discussed, the phenomenon of organising pre-season fixtures around the denouement of a World Cup does mean that Bayern will be without a large number of players also. However, due to the large number of German players in their squad, Bayern's number will be particularly few, as though those involved with the German national team will report back for club duties on the 25th July, they will not fly out to the US, instead recuperating back in Germany. Add star striker Robert Lewandowski to that list, and the fact that both Serge Gnabry and Arturo Vidal are still rehabilitating from injuries, and it is evident the German club will not be firing on all cylinders, leaving them more vulnerable to the attacks of Guardiola's City. Nevertheless, this match will be as much a battle of clubs as it will be a match of player might. If City can topple an established Champions League competitor as part of their season's warm up, the odds would certainly look to be in their favour come the knockout stages.
However, it is the second way to regard this pre-season fixture that brings these knockout stages into play. For indeed, when critiquing Manchester City's attempts for European glory against the likes of Bayern Munich, they surely must be viewed through the lens of last season's most recent Champions League fortunes, wherein Bayern took one step further than City in reaching a semi-final tie with Real Madrid. True, some might like to add that their quarter-final route was slightly easier than City's in facing Sevilla and not eventual finalists Liverpool, yet it is in principal that these evaluations are held.
As part of a dynasty of previous European competition winners, Bayern are instilled with a mentality that the Blue side of Manchester has only recently became acquainted with. For those familiar with success, anything but does not taste as sweet. The semi-finals will not have been what Jupp Heynckes had wished for in his final season at the Bavarian club, yet it is due in part to an ambition that has been made routine by Bayern to make it to the latter stages of European competition, and routinely do so, having progressed to the semi-finals or further in all but one of the last seven years. In this sense, they are representative of precisely what Manchester City strive to achieve, to continually be in the discussion of potential winners, not potential also-rans.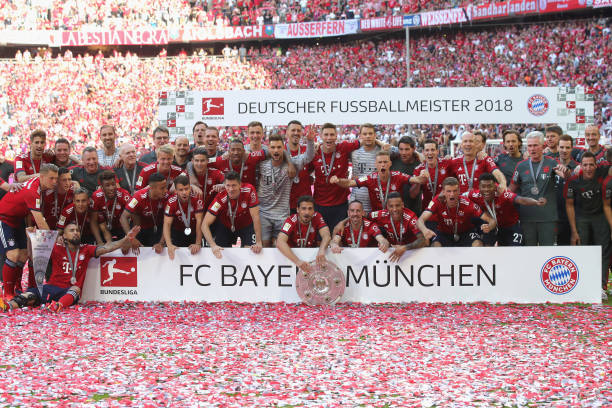 In light of last season then, those who aim for European glory at Manchester City will have smelt blood when they were beginning to be touted as the potential winners they so desired to become, and been even more heavily disappointed when they were dispatched by Liverpool not only in the earlier half of the knockout stages, but with relative ease. Maybe this is why such strong European competitors were selected as pre-season opponents for City, for if they have been seen to have been abruptly removed from European affairs recently, perhaps the best course of action is to force themselves back into the conversation as soon as possible.
It is once again though that we must ruminate on the fact that whilst these pre-season fixtures are by no means indicators of any domestic or European supremacy to come, they can play a vital role in setting the tone of how a club wishes to proceed for the following year. And with a return to action just mere days away, the equal opportunity to blood young talents and draw blood from old foes represents a tantalising chance for Manchester City to gain a foothold in the season to come.
Author's note: Since writing this article, Benjamin Mendy has won the FIFA World Cup with the French National Team. Given his astounding games-to-trophies ratio, it might be a useful strategy to simply have him along in any capacity regardless of competition, and City might do just fine!