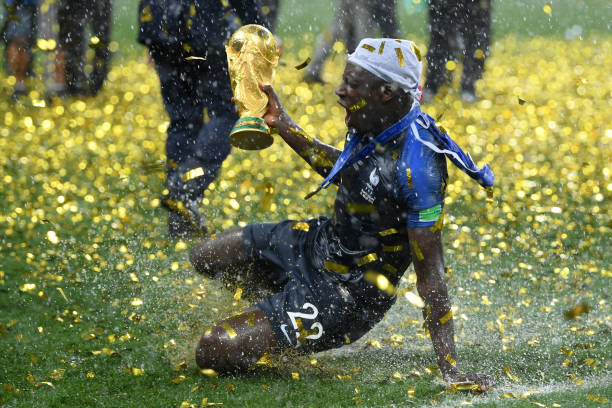 64 games later, the 2018 World Cup has finally come to a close. France emerged as champions of a tournament that saw Germany and Argentina crash out early while Croatia and England defied the odds to go deep into the tournament. Manchester City's sixteen-strong contingent had mixed fortunes with their respective national sides, so I decided to rank each individual performance from least to most successful ahead of the weekend friendly against Borussia Dortmund…
16. Ederson
City's first-choice shot-stopper couldn't get his gloves on the #1 shirt for Brazil, spending every minute of their campaign on the bench as Alisson helped his country to the quarter-finals. If Ederson keeps performing to his usual standard next season, it probably won't be long before he climbs the international pecking order.
15. Ilkay Gundogan
Germany crashed out humiliatingly at the group stages after losing 1-0 to Mexico and 2-0 to South Korea, but Gundogan at least managed to rack up some minutes to keep him off of the bottom of this list. Like the majority of Germany's players, Ilkay struggled to make an impact. If only they'd had a tricky, in-form winger…
14. Danilo
Danilo didn't quite have the tournament he was hoping for, mainly due to an injury that left him unavailable after the first game, but he managed one start for his country.
13. Fernandinho
It was a difficult tournament for Fernandinho overall, as he started the campaign on the bench with limited game time as a substitute. He got his break in the quarter-finals as a replacement for the suspended Casemiro, but scored an unfortunate own goal as Brazil went out to Belgium.
12. Benjamin Mendy
Ok, Mendy may have won the biggest trophy in football history – but with only a single substitute appearance under his belt it's hard to argue he contributed very much. He probably had a great time, though, so he comes in at twelfth.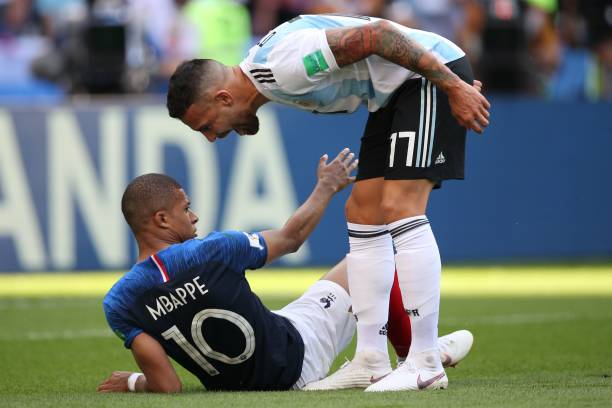 11. Nicolas Otamendi
Otamendi looked like a fifteen-year old thrown in the backline of a primary school team at times. He had some good moments as Argentina crashed out to France, making four starts, but also lashed out unpleasantly on a couple of occasions and will want to forget this tournament as soon as possible.
10. Bernardo Silva
It was a disappointing first World Cup for Bernardo, making two ineffective starts in the group stage before being dropped in the final game. He was reinstated for the round of sixteen match against Uruguay, where he was Portugal's best player as they were knocked out.
9. David Silva
Coming in just ahead of his namesake, the only thing separating David from Bernardo at this World Cup was one extra start and a clever free-kick for a Costa goal in Spain's first match. Silva didn't play as well as he can and Spain were, at times, a mess.
8. Fabian Delph
All things considered, it was a decent world cup for City's versatile midfielder as he made two starts throughout England's seven games, a handful of minutes off the bench, and had time to fly home and witness the birth of his daughter. Not bad for a month's work.
7. Gabriel Jesus
To be honest, Jesus didn't set the world on fire at this tournament like I thought he would. With no goals and one assist, it was understandable that some Brazil fans grew frustrated at his performances (as well as plenty of Liverpool fans) but he did play an important tactical role, balancing Neymar's flashy act with his own hard work and link-up play.
6. Sergio Aguero
Argentina's World Cup was, in the end, a bit of a disaster. The players and manager fell out in the most public way possible, and as a result Aguero only picked up two starts. Despite this, he was arguably Argentina's best performer – if you don't count Pablo Zabaleta in the BBC punditry team. Two goals for Sergio meant he was the top scorer of a team including Messi, Dybala and Higuain – not bad at all for a player who struggled to get in the squad a year ago.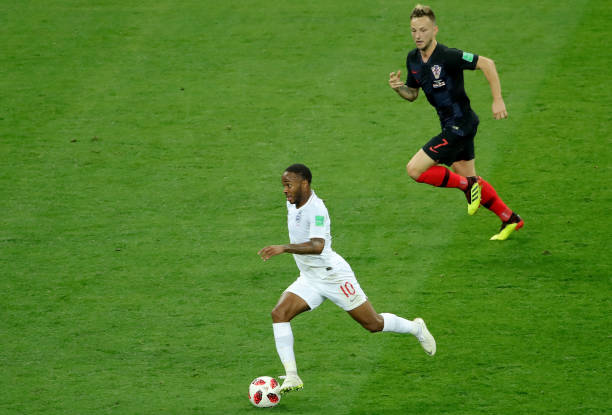 5. Raheem Sterling
The often-criticised Sterling was never going to have an easy ride at this tournament. Traditionally the scapegoat for any poor England performances, Raheem won the manager's faith nonetheless and kept his place in the starting XI throughout. He was undoubtedly the hardest-working player in England's attack and the team looked poorer without him, but he'd have hoped for better than no goals and one assist.
4. Kyle Walker
One third of England's superb defense, Walker played a crucial role in sniffing out opposition counter-attacks with his pace and anticipation. His best moment was a heroic block from Ivan Perisic in the semi-final; he was unfortunate that it counted for nothing at the end of the night. If not for a few entirely characteristic lapses in concentration, he would be even higher on this list.
3. Vincent Kompany
It was a great shame that we didn't get to see Vinny lift the trophy last Sunday, but nonetheless he enjoyed a fantastic tournament. Missing the first two games through injury, City's captain came in against England and quickly became indispensable for the Red Devils. Kompany's leadership was a crucial ingredient in his team's success as they reached the semi-finals.
2. Kevin De Bruyne
Where to start with De Bruyne? The midfielder lit up the tournament at times with some stunning displays, most notably against Brazil when he scored an absolute belter to see his team into the last four. Even being shoehorned into a deeper role for the first half of the tournament couldn't stop KDB. Most impressive of all was his workrate and willingness to put in some important tackles for his team, a trait that will be of immeasurable importance for City next season.
1. John Stones
Stones has not had an easy ride this year, but he was magnificent in Russia. Not only did he score two goals against Panama, he created Kane's opener against Tunisia and was desperately unlucky not to score against Croatia, showcasing a fast-improving goalscoring ability. He was a monster at the other end, providing a near-immovable barricade against every attacker he faced alongside Harry Maguire. If Stones can take this form into next season, it's hard to imagine him not starting for Pep's Manchester City side as they try to defend the Premier League title.