First things first – I owe Gareth Southgate an apology. He's proved me, and I'm sure many thousands more Englishmen, very wrong.
I was dispirited by his appointment – resigned to another fruitless World Cup campaign in 2018. He struck me as yet another dreary FA yes-man. His CV was depressingly threadbare, his demeanour dry and colourless, his philosophy stale and second-hand. Qualifying didn't offer much in the way of encouragement either – a particularly dire 1-0 slog against Lithuania springs to mind, along with a similarly dismal win over Slovenia, where the loudest cheer of the night came as a fan managed to guide a paper airplane into the net.
Yet, here we are, on July 9th, dreaming. Gareth Southgate has turned a nation of pessimists into a group of excitable and unashamedly boastful optimists. The days of gloomy defeatism and mumbled national anthems are long gone.
The sun is out, the beer is on tap, and the 90's tunes are on repeat. The excitement is contagious. The football is fresh and vibrant. The nation is gripped.
The magnitude of this transformation cannot be understated. Southgate has harnessed the passion of the nation, languishing for so long in miserable memories of defeat, and channelled it into fervent patriotism with his modern, innovative tactics and charismatic management of the national side. Premier League rivalries, for once, have been put aside for the greater English cause.
But there is one thing that even Sir Southgate hasn't been able to fix. Imagine, an agenda so deep-rooted that not even the prospect of a World Cup final can ease the aversion.
And that issue, predictably, given the pre-tournament antics of the English press, surrounds no other than Raheem Sterling. Vinnie Jones allegedly claiming this morning that the winger would be playing for Exeter if he didn't have pace, could not have been better timed to prove my point. Just what a player needs before a World Cup semi-final.
To say that his performances so far at this World Cup have divided opinion is an understatement – yet it seems as if the anti-Sterling brigade have been hogging the airtime when it comes to the headlines. Only recently have more people – a group, rather tellingly, made up mainly of ex-pros and tactical analysts – come to his aid. And while I admit that it is quite difficult for someone like me to evaluate the situation without looking through Manchester City tinted spectacles, I do feel that the abuse, for lack of a better term, directed towards a member of Southgate's heroic squad, is unjustified and unfair.
For starters, I think it's important to look more closely at the concept of being a football 'fan' or 'supporter'. Yes, each member of the football community has every right to their opinion – and indeed, every right to voice it. Heated disagreement and debate is what makes watching football so absorbing and adrenaline-fuelled. No one is under any obligation to like a player, a team or a manager – I would extend this to the national team, and to Raheem Sterling. Just because he plays for England, you don't HAVE to like him.
Though, I would argue, despite how you feel about him, you SHOULD support him, no matter how frustrating you find him to watch. After Raheem was substituted late on in the Sweden match, people cheered. No, I don't think he will take any notice – he's much too strong to be brought down by such immaturity – but he really shouldn't have to deal with that. He's a young man, working hard to represent his country, and indeed all of us, on a global stage.
Granted, his goal return has been poor and his finishing frustrating, but since when has it been acceptable to chide your own players? That, really, defeats the object of being a supporter. There's a clue in the name really. If you claim to be an England supporter, you should be there to… well, support.
Which brings me on to my second point. I've been watching Sterling play for my team for three seasons now, and I understand completely the irritation that surrounds his performances – he can be a very frustrating player to watch. I know exactly how annoyingly inconsistent his finishing can be – I'm not going to pretend I remained perfectly calm when he missed that open goal at Turf Moor last season which would've secured all three points, because I most definitely didn't.
And yes, it's bound to cause criticism when he does fluff his lines. But come on, let's be fair. Twitter exploded once again after two missed chances against Sweden – the first, which was offside anyway, provoking perhaps the biggest overreaction to a miss that wouldn't have even counted, ever seen. People took to their keyboards in force after the game to call out his "dreadful finishing" and complain that he'd gone "missing", which amused me – especially considering he'd been buzzing around the Swedish defence like that annoying wasp at a picnic for 90 minutes.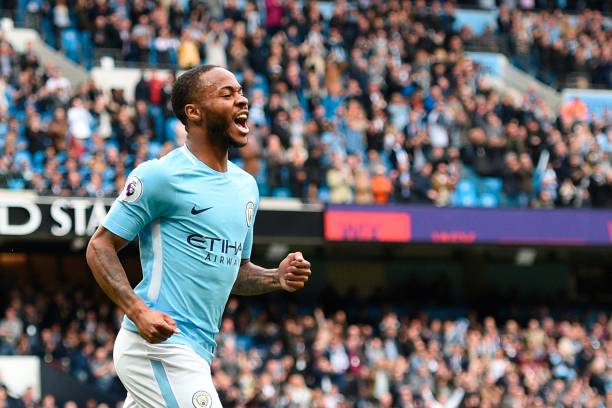 I'm not encouraging criticism on other England players, but seeing as though a few matches are sufficient for many to define Raheem Sterling as a player, where was the barrage of abuse for Dele Alli after hiding under his invisibility cloak for the group games? Meanwhile, thousands called for Sterling to be dropped for Marcus Rashford. Like I said, I'm not calling for more criticism, and I know it would be wishful thinking if I asked for less – just, if were going to slate our players, let's at least be consistent with it.
My last point though, and perhaps the most confusing for me, is that he's not even been playing that badly. In fact, without him, I don't think England would look anywhere near as devastating as they have been throughout their whirlwind run.
The thing is with Sterling's role in this team, is that it's very easy to overlook his contribution. Most people see the bare facts and jump to conclusions. A striker who doesn't score doesn't sit well with the masses who learnt their football tactics on FIFA career mode.
Yet his selfless play has allowed for the players around him to thrive. Sitting just behind Harry Kane and just in front of Jesse Lingard and Dele Alli, Sterling spends all game floating between the lines. Quite simply, he's a nuisance. Sometimes he'll drop deep to pick up the ball, dragging defenders with him and creating space for another attacking player to move into. Sometimes he'll move out wide, again creating space in the middle as his marker is dragged out wide. Sometimes he'll run in behind, using his fantastic pace to make the opposition defence back-pedal.
Jesse Lingard's brilliant goal against Panama is a prime example. Go back and watch it again, and look how Sterling, from a central position, darts out wide to receive the ball, vacating space for Lingard to run into. Sterling plays the ball back into Lingard's path, who curls the ball into the top corner – and there's no coincidence whatsoever that he had the time and space to do so. Not something that needs to be waxed lyrical about, but something that deserves to be appreciated and acknowledged.
If you're a defender tasked with marking Sterling, you trudge off the pitch after 90 minutes, utterly exhausted. If you're a striker lining up alongside Sterling, you have space opening up everywhere and dazed defenders, trying to keep up with Raheem's relentless running.
No, he's not scoring, but he's creating opportunities for those around him to do exactly that.
And it's working. England have scored 11 goals so far at this World Cup. When's the last time that happened? It's been a barnstorming campaign, and while Sterling hasn't exactly been central in providing those goals, he certainly hasn't been detrimental to them.
There's an incredibly good mood surrounding the English national team right now, so I don't see the need for constant complaining when all that can possibly achieve is to dampen it. We've waited a long time for an excuse to feel good about our national side, so let's feel good about it.
Southgate is overseeing a well-oiled machine out there in Russia, which Sterling is very much a part of. He must be doing something right to be selected every game, so how about we just sit back and enjoy the football instead of obsessing over one man's every touch.
Wednesday's semi-final showdown against Croatia is a monumental game for the nation. I'm not asking that everyone heaps praise on Raheem Sterling, I'm just asking for us all to get behind him as he prepares, along with the rest of the team, for one of the biggest games of his life. After all, we're called 'supporters' for a reason.