Dimitri Seluk, the notoriously outspoken agent of Yaya Touré, has continued his client's attack on Pep Guardiola, in which the Ivorian suggested Pep has issues with African players.
Speaking to Russian portal Sport24, Seluk made some astonishing, scathing comments about City's Catalan boss.
"Nothing good can be said about the human qualities of Pep Guardiola," Seluk remarked. "You can start with the fact that he came to Manchester City in a nasty way. The transfer was announced at a time when [Manuel] Pellegrini was still at the helm of the team.
"If you assign my grandmother to Bayern Munich, the team will still become the champions! There's a consistency with Guardiola's choice: go to clubs with a huge budget, which without him become champions all the time."
The Ukrainian event went as far as to say a curse will be placed on Guardiola for turning Africans against City with his 'treatment' of Touré.
"God sees everything. As a man who acted with Yaya, a legend of the club, which under different pretexts did not give the opportunity to go on the pitch … Pep turned Africa against himself, many African fans turned away from Manchester City.
"And I'm sure that many African shamans in the future will not allow Guardiola to win the Champions League. This will be for Guardiola an African curse. Life will show whether I am right or not."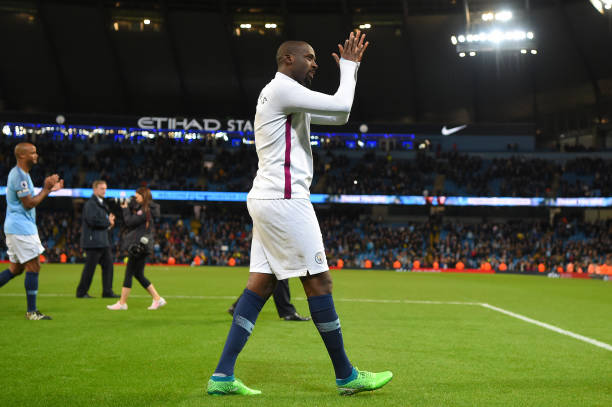 To go one step further, Seluk declared that Touré is willing to play for a top Premier League club for just £1-a-week… with bonuses added on.
"Yaya has many offers from different countries, ready to pay a lot of money, but we decided to dedicate the next season to Guardiola.
"And to prove and show the fans of City that Yaya is not finished. He is full of energy and wants to play next season in England.
"At a time when big sums are being paid, I officially declare that Yaya is ready to move as a free agent to any English club in the top six with a salary of £1 pound a week. But with a bonus system based on certain successes.
"I believe that a player like Yaya would not harm Arsenal, Chelsea, Manchester United, Tottenham and Liverpool. Yaya is a winner. And never before has a top footballer with leadership qualities harmed any club, especially when it is not necessary to pay for it."
Seluk elaborated on this incredible offer, which would surely alert some clubs – if they believe him.
"I think it's the first time [this has happened] in history. We are not so interested in money, as perhaps it seemed to many. If they were interested in us, we would go to another country, where they offer very large sums.
"But Yaya wants to show that he still has the strength to play at the top level for at least three or four years. Yaya always played as number 42. We chose this number as the age in which he will finish with football.
"After Guardiola in the next two or three years will not win the Champions League with Manchester City he will be kicked out, perhaps Yaya will return to the club, and in any capacity."
–

Phase Two of the Champions range has been released!

Celebrate City's Premier League win by picking up some official merchandise from the Champions range!