It's been nearly two weeks since Manchester City's glorious season ended with Gabriel Jesus officially crowning the blues as Centurions with a last minute dink over Southampton's Alex McCarthy, yet many are still in dreamland. Pep Guardiola has engraved the blues in folklore as the first team in Premier League history to reach 100 points in a single season.
The honour only highlights just how destructively City have taken apart opponent after opponent in the wake of a rampant campaign. And unlike many title winning sides beforehand, nobody has really been a passenger for the ride.
Every player in Guardiola's system has replicated a crucial chess piece, with each member playing an important role in a fluently ticking tactical sweep of their adversaries.
The kingpins of this stellar side – Kevin De Bruyne, David Silva, Raheem Sterling etc. – have undoubtedly earned their praise for attacking masterclasses that people will look back fondly on for decades to come.
But unfortunately, largely due to the mild ignorance in football mainstream fandom, some crucial pieces of the double-winning puzzle fly under the radar.
Introducing Fabian Delph, a cornerstone in City's defensive improvement, helping to break their record for least goals conceded in a season. All the while making supporters forget about the unfortunate absence of star signing Benjamin Mendy.
It's been nearly three years since Delph's U-turn at Aston Villa led him to signing for the blues in an £8million deal – a bit of business that rattled Villa fans to their core after the former Leeds man promised to stay.
Many wanted him to fail, even going as far as to bring inflatable snakes to Villa Park upon Delph's first game against his former club.
Two years into his City career and you could say that the fans that used to adore him were getting their wish. His luck with injuries and finding a place in the matchday squad amidst all the talent at Manuel Pellegrini and Guardiola's disposal was tough.
The Yorkshireman played a bit part role in Pep's debut season, making a handful of appearances, but at least managed to score a thunderous drive against Hull City.
This was a glimpse of Delph's full potential. Fast forward to the next season, City's indomitable Centurions campaign, the tutelage of a world class manager transformed a box-to-box midfielder into one of the best English full-backs in the league, making 21 appearances and starting nearly all of them.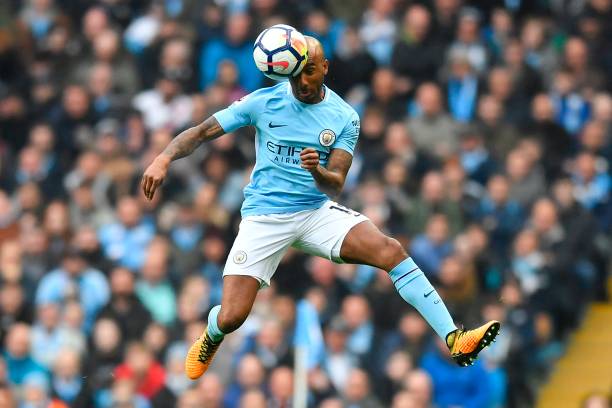 For Guardiola's system, the absence of Mendy led him to experiment with Delph playing as an inverted left-back – in a role that required dynamism, work rate and passing accuracy.
The Englishman delivered all those attributes in abundance, slotting into the position effortlessly. He's never once looked out of place and has added a crucial component.
As a natural midfielder, when City were in possession, Delph would drift slightly inside to clog up space in front of the back four, allowing the blues to pass out quickly and efficiently without losing width.
Being tactically astute wasn't his only contribution to this stellar side either. Poise and composure on the ball has been evident all season – managing to amass a 93% pass success rate for the campaign – second only to John Stones.
Many would use this statistic as ammunition against the player, possibly saying that this highlights an enormous amount of sideways passing – this is untrue.
Whilst the 28-year-old has played the ball short, or even 'the simple option' fairly often, City have benefited from his eye for a through ball or a cross field diagonal an untold amount of times this season. His ability to turn quickly, look up and pick the correct pass in an instant whilst utilising his seamless ball control has been a crucial outlet.
Delph's defensive contribution also can't go unrecognised. The highlights being a man of the match performance against transfer target Riyad Mahrez and the silencing of Chelsea's Eden Hazard. All the while averaging the same amount of tackles per game as Nicolas Otamendi (arguably the blues' best defender this season).
In comparison, few players have came close to Delph's performance level in terms of versatility – yet he is personally pinned up by many England supporters as a bad call in place of Arsenal's Jack Wilshere or Newcastle's Jonjo Shelvey.
The reality is this: a player once out of contention for Guardiola has worked his way back into one of the best sides English football has ever seen and played a crucial role in a fluid system.
Even managing to make more appearances than star players Gabriel Jesus, Ilkay Gundogan, Vincent Kompany, John Stones and Bernardo Silva.
Delph's attitude to being left in the wilderness by City and England only to come back and prove his worth is exactly the spirit needed if the Three Lions are to exceed expectation in Russia. Good call, Gareth.