Joao Santos, the agent of Napoli midfielder and Manchester City target Jorginho, has confirmed that he is in talks with Manchester City and if they can reach an agreement with Napoli, the player will join the Premier League champions.
Speaking to CalcioNapoli24, Santos made it clear that a move to the Etihad for Jorginho is well and truly on – but only if the two clubs can reach an agreement.
"If Napoli reach an agreement with Manchester City, a deal will be done. I'm talking to City, reaching an agreement with them will not be a problem considering the importance of the team.
"But I repeat, it will depend on the decisions of Napoli, as the player is under contract with the Azzurri for two more years.
"City are the champions of England and one of Europe's top clubs. If Napoli and City find a solution [on fee], we can talk about it, otherwise the player is happy in Naples.
"For the moment, I haven't heard from any club leaders. I hope to hear from the director and maybe in the coming days will be in Naples to talk about it."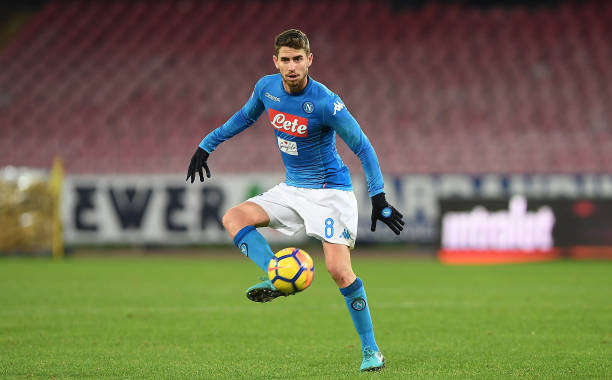 It was confirmed by the esteemed Gianluca Di Marzio of Sky Italia last week that City have approached Napoli for Jorginho, but the sticking point is agreeing a fee.
Di Marzio claims the Serie A club want €60million, which would make Jorginho the most expensive holding midfielder in history by some distance. City have been put off by Aurelio De Laurentiis' valuation of Jorginho and a 'considerable distance' remains over how much City want to pay for the midfielder and how much Napoli want for him.
Today's comments by Jorginho's agent confirm however, that should the clubs reach a compromise, he will be on the plane to Manchester to join the Centurions.
–

Pick up a limited edition Manchester City Premier League Champions shirt – while stocks last!