Manchester City are Premier League champions once again and winning it with five matches to spare in the 2017/18 was an impressive feat in itself. However, while journalists and pundits revel in the brilliance of Pep Guardiola, some are forgetting the teething problems the Catalan went through in his first season in the Premier League.
City finished third in the 2016/17 season without any silverware and some doubts were creeping in as to whether Guardiola was right for the Premier League. However, this season it has been clear that he has learnt from his mistakes and it all starts with the transfers.
Guardiola's transfer clear out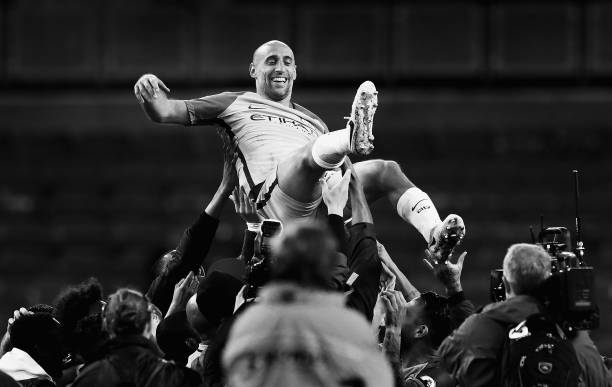 Arriving in the summer of 2016, Guardiola inherited a Manchester City squad which was full of deadwood despite bringing in John Stones, Ilkay Gundogan, Leroy Sané, Nolito, goalkeeper Claudio Bravo and Gabriel Jesus (who did not arrive until January). The Catalan decided to keep hold of experienced squad members Gael Clichy and Pablo Zabaleta to name a few.
These players were not regular features in Guardiola's plans for City during his debut year, but it was vital he kept a hold of those who had won silverware with City in previous generations to assist him when adjusting to the Premier League.
However, when his first year in charge came to an end, Guardiola realised it was time to bring in a whole host of new faces and get rid of some of the old. While it was painful to see the likes of Zabaleta, Joe Hart and Clichy leave after what they had done in the sky-blue shirt, it was the right thing to do.
Guardiola was bringing in his fast-paced football philosophy and he was aware that some of the older players simply would not be able to keep up with the demands and others simply not made for it (Joe Hart).
The new signings were a reflection of Pep solidifying his style of football at the club as he brought in a ball-playing goalkeeper in Ederson, two fast paced wing-backs, Kyle Walker and Benjamin Mendy, along with attacking midfielder Bernardo Silva and centre-back Aymeric Laporte in January 2018. All these signings have had their own impacts on the team and going into 2018/19 season, City fans should be very excited to see what happens next.
Guardiola and his Premier League etiquette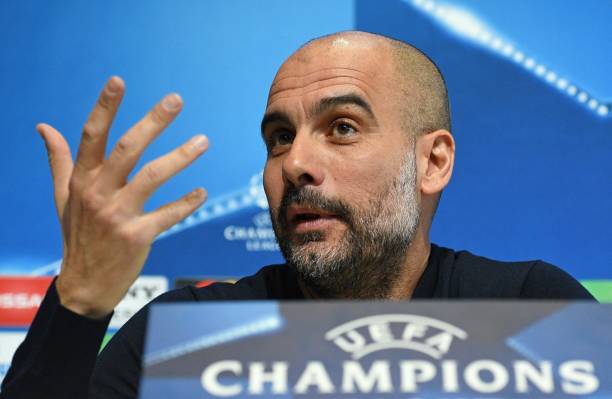 Guardiola's arrival in the Premier League had been a long time coming, but his first season in charge of City was one in which he didn't do himself any favours.
Conducting himself in front of the media during 2016/17 season was an area of concern as he would often go on eccentric rants about the performance of officials and those clips would often come back to haunt him on social media.
In his second season though, Guardiola has been a class act in front of the media who will always be looking for one slip up to publish on the sports pages and be the first story on radio and TV broadcasts.
The Catalan is passionate about the game and it is great to see that on the sidelines, but away from the dugout, he is someone who is reserved and can restrain himself when it comes to discussing controversial moments in matches.
Consistency is key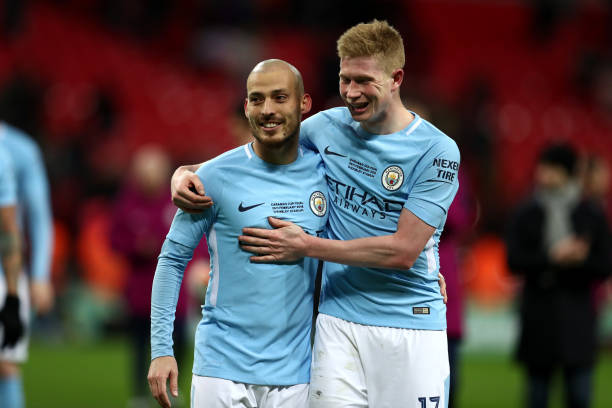 When it comes to team selection in the Premier League, rarely is there a team which does not see changes each week, but one of the key components to City's record-breaking and title-winning season is that the fundamentals have always been present in this City team.
Last season, there were always a number of changes being made to the starting eleven, but come 2017/18, Guardiola always tried to keep his team selection constant. The likes of Kevin De Bruyne, David Silva, Fernandinho, Leroy Sané and Kyle Walker were ever-presents in the starting eleven. There was also the centre-back pairing of Nicholas Otamendi and John Stones which was an exceptional partnership until Stones was suffered a major injury during a league game against Leicester back in November.
Squad rotation is crucial in football, regardless of what level, but Guardiola showed that if you keep your team selection constant, a different kind of chemistry can be created and that was shown in the group celebrations of each goal City scored this season.
Seeing the lessons Guardiola has learnt from his first season in the Premier League is unbelievable and reinforces why he is one of the best managers in world football, and this season's success is an example of that. While there were some who questioned whether the Catalan could adapt to the Premier League, he has now silenced those doubters.