Manchester City midfielder Manu García is coming to the end of a second loan spell at Dutch side NAC Breda, who he helped gain promotion to the Eredivisie before playing an active part in their survival this season.
The talented playmaker has enjoyed an impressive year at the Rat Verlegh Stadion, much like one of his fellow City loanees, Angeliño, who has been named in both the Voetbal International and official Eredivisie Team of the Year.
García, 20, is unlikely to return to Breda for a third year and is looking ahead to bigger things, as he has revealed in an interview with Spanish newspaper AS.
Asked if City have given him any clues about next season, Manu said: "It's very early yet. We'll talk later but I want to go one step further. It'd be perfect to be able to prove myself in a big league, I tried two years ago with Alavés, it didn't work out.
"Now I want to assert myself in a better league than the Eredivisie. I feel ready."
For any youngster, it's difficult to break through at the Etihad Stadium, although the likes of Phil Foden and Brahim Díaz have had their share of game time this year. Manu himself didn't sound too optimistic of being in Pep Guardiola's plans for next season.
"At City, it's still complicated," he said. "There are big players with big names. Let's see what they decide is best for me. I don't know if I'll stay there or leave on loan, we won't start talking about it for a few weeks."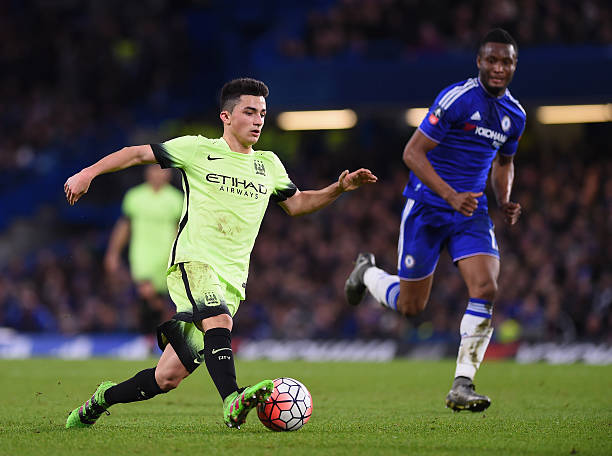 Guardiola is a coach greatly respected by the young Spaniard and he spoke of his admiration for Pep.
"I grew up with Guardiola's Barça, I have to admire Pep. The coach of the best team I have seen was going to coach me! It was amazing and in the pre-season I did with him, I learned a lot."
Patrick Vieira, the former City EDS coach and now New York City FC boss, is another to have had a positive impact on Manu's career.
"I owe him a lot," Manu said of Vieira. "I was in the youth and basically didn't play, then came Patrick Vieira, who saw me and didn't understand why I wasn't playing in the under-19s.
"He promoted me to the reserves and I started to play all the time for him. For me, he was the person who took me out of a bad situation."
García has now been at Man City for four years, and was asked if they are the club where he wants to succeed.
"City is the club I'm at and it's a team where I'd really like to succeed. But in the end, what I like is football and I want to succeed in this because it's what I love.
"I hope it's with City, but if it has to be somewhere else…"
La Liga trio Valencia, Sevilla and Villarreal are reportedly interested in the former Spain under-19 international, while he has also impressed Roma sporting director Monchi.
–

Phase Two of the Champions range has been released!

Celebrate City's Premier League win by picking up some official merchandise from the Champions range!