As the conclusion of the season approaches, we are focusing our attention towards the forthcoming summer transfer window.
Manchester City have been utterly sensational this season. Liverpool and Wigan aside, this campaign has been an irrefutable success for the Citizens, one that has stemmed from the refined guidance and stewardship of Pep Guardiola.
Last season was one of considerable frustration for City supporters. A trophyless season was certainly not on the agenda once the appointment of Guardiola was made. However, the 47-year-old displayed his indisputable knowledge of the game by transforming his side's defence during the summer transfer window.
The Premier League champions have often been accused of throwing money at their problems, yet this is an oversimplification of what can prove to be a very exacting process. While utilising his wisdom and understanding, Guardiola – alongside the club's recruitment team – identified the most suitable players to create the most proficient defence in the league.
Without question, the arrivals of Walker, Mendy and Danilo have been of immense significance to City. When you factor in the astonishing rejuvenation of Fabian Delph, you're left awed by one of the most talented defences in Europe. Naturally, the addition of Ederson has also eased some of the defensive frailties that were present far too often last season. Perhaps, it's time for Guardiola to display his expertise once again.
It is near impossible to understate the significance of David Silva and Fernandinho to this Manchester City side. The former has contributed towards 20 goals in the league this term, scoring nine and providing a remarkable total of 11 assists. In contrasting fashion, the Brazilian is regarded and appreciated for his defensive work, and his dynamism.
That said, both players are 32-years-old, and Guardiola will require players who can provide longevity at the heart of midfield. Phil Foden is one such option, although, it is widely anticipated that the Citizens will return to the transfer market in their pursuit of midfield reinforcement. Shakhtar Donetsk's Fred has been linked with a move to Manchester City for a considerable period, here are two alternative targets that could augment the quality of Guardiola's midfield.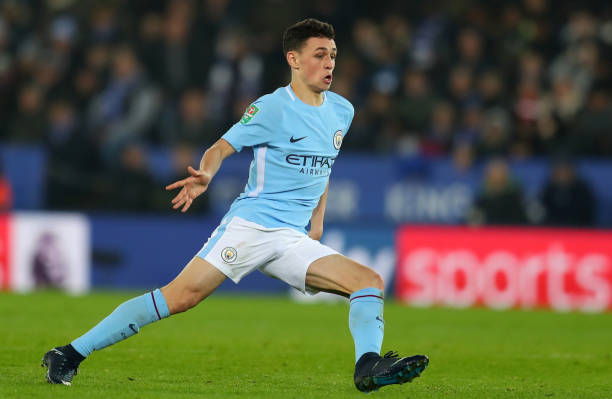 Sergej Milinković-Savić
The 23-year-old is enjoying a truly magnificent season for Lazio in Serie A. To date; the midfielder has contributed towards 13 goals in the league, scoring ten and registering three assists. He has also been a prominent contributor in the Europa League, scoring twice and providing three assists.
Without question, the Serbian international is appreciated for his tactical flexibility; he can operate as a central midfielder or as an attacking midfielder. Moreover, he's highly regarded for his terrific dribbling ability, and he tends to dominate aerial duels.
Furthermore, the Serbian midfielder is a competent passer of the ball – a quality that will undoubtedly entwine with Guardiola's managerial philosophy. Also, he doesn't shy away from his defensive responsibilities, and as his stats suggest, he has an eye for goal.
His presence would significantly enhance the calibre of the City midfield and could help alleviate the pressure that the likes of David Silva and Kevin De Bruyne shoulder to create and score chances. Milinković-Savić is arguably Europe's most complete midfielder and could help Manchester City achieve back to back titles.
Jean Seri
Another intriguing option for Manchester City could be Nice's Jean Seri. While the midfielder is three years older than Sergej Milinković-Savić, he has impressed with his performances for the French outfit, and the 26-year-old has even allegedly attracted the interest of Barcelona.
Once again, Seri is renowned for his adaptability; he can assume a central role or operate as a team's defensive midfielder. His skill set differs somewhat from Savic, Seri is far more accomplished from a defensive perspective, and he's arguably a better passer of the ball.
Seri is regarded for his cautious and measured approach to his defensive work, and he's appreciated for his attacking involvement. To date, the Ivorian has contributed towards six goals in Ligue 1 – scoring one and registering five assists.
Without question, his presence would augment the strength and tenacity of Pep Guardiola's midfield. One can envisage how his passing qualities would be utilised under the 47-year-old's management. In truth, either signing would boost City's hopes of retaining their Premier League crown.