Derby day has been and gone, leaving Manchester City fans licking their wounds after a 3-2 defeat to neighbours Manchester United. Let's call a spade a spade – City bottled it when they had the chance to win the league in style, a once-in-a-generation opportunity to beat their fiercest rivals to clinch the Premier League.
I'd be lying if I wasn't also disgruntled leaving the Etihad Stadium yesterday. A 3-2 defeat wouldn't seem so bad had the hosts not been 2-0 up at half-time, only to let it all slip in what seemed like a blink of the eye. But a day later I prefer to view it philosophically – and the anger has subsided.
It's interesting to see United fans celebrating on social media like they have won a trophy. Certainly, a derby day win is reason to be happy, but the mentality of their supporters shows how individual victories now mean more than they once did. It used to be more about the end-of-season triumphs, the relentless pursuit of trophies under Sir Alex Ferguson – the winning mentality you hated as a rival fan but respected deep down.
When City fans joyously celebrated derby day wins in the past, United would often go on to lift the trophy anyway and Reds would label their City counterparts 'small-time' for placing so much importance on one game. The roles now seem to have reversed somewhat.
It was a win worth celebrating for the red side of Manchester, but the vigor of their celebrations is an admittance that they are now Manchester's second-best football team on the pitch. They have failed to finish above City since Sir Alex Ferguson retired and a derby day victory now means much more to them than it used to – because they are beating a better team.
The Premier League is a war and for each club it involves 38 separate battles. City won a battle at Old Trafford in December, a more meaningful derby day in hindsight as it put the Blues eleven points clear – and they haven't looked back. United won yesterday's battle, gaining a measure of revenge and postponing a party that will still go ahead.
Next season it may be different – football is all about the moment, but City fans should try to think positively instead of dwelling on a missed opportunity to add another magical moment to the highlight reel. Pep Guardiola's men are going to win the league title comfortably and will finish the campaign as one of the most dominant single-season champions in Premier League history.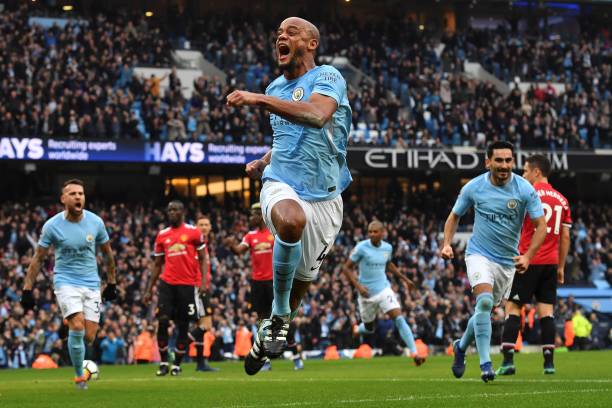 There may also be an unexpected positive from yesterday's defeat as well as the harrowing loss to Liverpool at Anfield – which itself was a more meaningful defeat since it had a tangible effect on City's trophy ambitions this season unless of a legendary comeback on Tuesday night.
The back-to-back defeats will tell perfectionist Pep Guardiola that all is not right. That his own tactics and his team still need improvement. These defeats, which admittedly do take some shine off a fantastic season, could send a message to Guardiola and his players of how hard they will have to work next season – and how the challenge from United, Liverpool and others may be much greater next time.
Had City won every game until the end of the season, it may have allowed that sense of complacency, or a post-title hangover, to creep in like it has with so many champions of late – including City on the two occasions they lifted the Premier League trophy.
Next season will present new challenges. Guardiola has favoured a 4-3-3 this season, but he is a man who likes to tinker and use various systems. He will undoubtedly have new plans in mind for next season, to avoid City following the aforementioned trend of English champions underachieving the following year.
The 3-5-2 will certainly be used more next year with Benjamin Mendy returning to action. This system requires two attacking full-backs and Mendy's lengthy absence put paid to that formation being a regular option for Guardiola. With all the talk of a new winger and holding midfielder in the summer, it would be no surprise if Pep targets another left-back capable of the demands his 3-5-2 requires.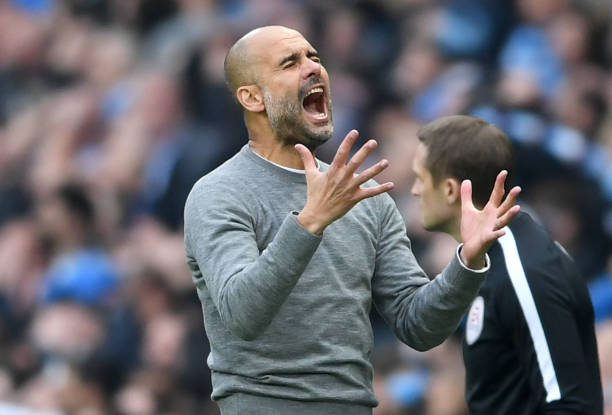 Losing any game to Manchester United doesn't feel good. Losing a game that had seemed won at half-time, that would have won the Premier League title in style, feels even worse.
Try to think philosophically, though – Manchester City are the best team in English football and Vincent Kompany will soon lift the trophy before the home fans, while those who have beaten us of late, Manchester United and Liverpool, are not guaranteed to win anything this season.
Manchester United won a battle yesterday and fair play to them, but this year's war has been won by Manchester City.