Manchester City bottled a huge opportunity to win the title against Manchester United on Saturday night. City, who were 2-0 up at half-time thanks to great goals from Vincent Kompany and Ilkay Gundogan, managed to lose 2-3 and ensure that the wait for the Premier League trophy will go on. Here's what we learned from a disappointing defeat…
Team Selection Raises Eyebrows
Even if David Bowie managed this City side, I doubt we'd see so many Changes. Pep Guardiola's decision to rest Kyle Walker, Kevin De Bruyne, Sergio Aguero and Gabriel Jesus was a questionable one in the hour before kick-off and it could be argued that the outcome of the game would've been different had they been involved from the off. However, to be fair to Pep, his plan worked very well – for the first half at least – and the Blues could have bagged several more goals than they did.
An Uncharacteristic Collapse
Despite suggestions that this result could show some mentality issues, it's worth remembering that Manchester City hadn't lost a home league game since December 2016, and hadn't let a 2-0 half-time lead slip in almost a decade. So, could this result be considered an anomaly? To me, I think what worries some fans is the fact that this unlikely bottlejob came so soon after the terrible loss to Liverpool on Wednesday. Before this, I'm struggling to remember Manchester City having two bad results in a row all season. Could it be down to fatigue? Mental tiredness? Complacency? Whatever it is, Pep will need to sort it out sooner rather than later.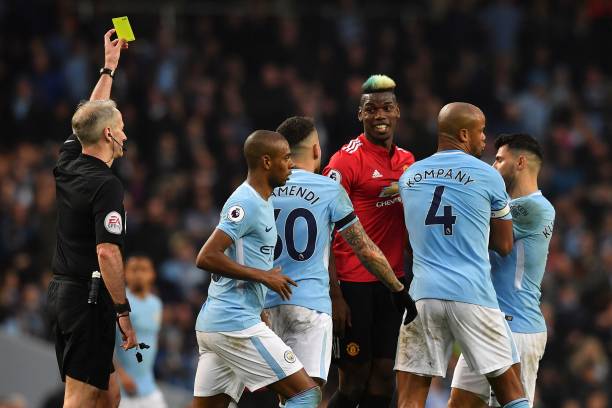 Are There Holes In the Squad?
City may boast one of the most complete squads in the world, but in the words of Tim Minchin, it's not perfect. For example, Pep has employed four different players at left-back since October and not one of them is a natural left-back. Even though all four have had stretches of impressive form, it's been clear on occasion that a more experienced fit is needed to fill in for Benjamin Mendy next season. Elsewhere on the pitch, it's becoming increasingly obvious that Ilkay Gundogan, classy though he may be, isn't the right type of player to regularly play the role of Fernandinho. City fans should feel relaxed about these problems, however, because with Guardiola at the helm, we shouldn't have too many issues finding the right kind of players to fill these gaps.
We Go Again
One thing we can infer from Guardiola's slightly rotated side is that he intends to go all-out against Liverpool on Tuesday night. None of Kevin De Bruyne, Kyle Walker, Sergio Aguero, Gabriel Jesus or David Silva played the full game against United, doubtless being rested for the second leg of the Champions League quarter finals. But is there a game to be salvaged? Even though history shows us it's possible- Barcelona overturned a 4-0 away deficit to PSG last season- the chances of City lining up in the next round seem intensely remote. But I can say for sure that, should the Blues find a way to do it, Saturday's derby collapse will be forgiven fairly quickly.