Former Manchester United star Paul Ince has risked the ire of Reds by suggesting that no one would choose United over Manchester City right now for pure football reasons and saying United fans wish Jose Mourinho's team were playing like City.
In his article for Paddy Power, Ince, a two-time Premier League winner at Old Trafford, was quite forward with his views on how United and City currently compare.
"Cash aside, it's also about attracting the right players," Ince wrote. "It's evident that Mourinho hasn't got the team that he wants, and there's likely to be an exodus come the transfer window. But right now, do you think a player would seriously choose to go to Old Trafford ahead of City, based on the football being played?
"If we're being honest, Manchester United fans have been frustrated all year. That's because of the way City have been playing football. Deep down, the way they've been cutting teams apart and playing attacking football is how they wish Mourinho's men were playing."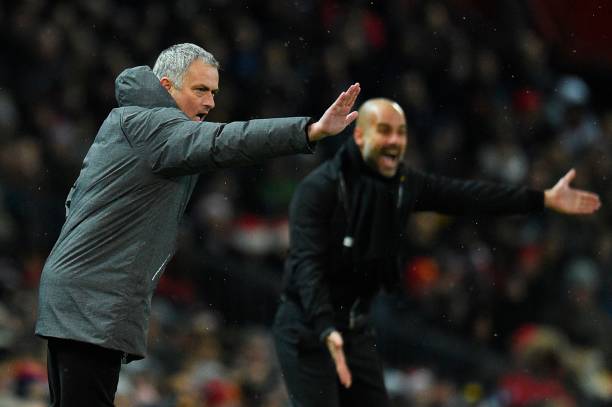 Ince also believes that a win for City would symbolise a major power shift in Manchester and believes City can dominate for years – an idea that is bound to make the red side nervous.
He wrote: "City would absolutely love to win it at their ground in front of their biggest rivals. It would symbolise a massive power shift in Manchester, and both sets of fans know that.
"It will go down in history. People will say "Do you remember when Pep won the title in front of Mourinho's face? At The Etihad?" it's totally embarrassing for United fans."
And even if Mourinho splashes out this summer, which he is expected to do, Ince believes it may not be enough, particularly with Pep Guardiola likely to add two major signings to his squad – a holding midfielder and an attacker.
"The gap between the two sides is enormous now," the former England midfielder claimed. "City are way ahead, and what's obvious is United will need to spend heavily if they watch to catch up. But of course, Pep will be picking up the chequebook in the summer too.
"We saw in the 80's when Liverpool dominated football, then it went to Manchester United in the 90's, and then in the 00's we saw a mixture of clubs. No one has had total control and dominated the Premier League recently, but City are going to do exactly that.
"As long as Guardiola is there, I can't see it changing. You've also got to bear in mind that Liverpool, Tottenham and Chelsea will build over summer. There are wolves at the door, and Mourinho and the fans know that. They're going to need to spend a lot of money."