Pep Guardiola's Manchester City side face fellow English side Liverpool before potential clashes with Real Madrid and Barcelona if they are to triumph.
The bookmakers still regard Manchester City as one of the favourites to win the 2017/18 Champions League although it was noticeable that Barcelona were installed at the top of the betting after the quarter final draw.
While the Spanish champions-elect will meet Roma in the last eight, City are up against Liverpool, a team who beat them 4-3 in January after the Reds came fast out of the traps at the start of the first and second halves.
The Liverpool double header
While City beat the same team 5-0 at the Etihad earlier in the season, there were mitigating factors behind that victory, with Sadio Mane receiving a red card for a high boot on Ederson when the scoreline was 1-0.
Liverpool are not a team to rest on their haunches and their chasing the game led to City running riot in the second half, helped in part by Leroy Sane's cameo appearance against tired legs.
City head to Anfield for the first leg and another 4-3 defeat wouldn't be a bad outcome considering the away goals on the board, although Guardiola might tread a little more cautiously than last time when his team were (and still are) streets clear at the top of the Premier League table.
The second leg at the Etihad will be in front of a packed house and City have been mustard in front of their own supporters all season, with Sergio Aguero likely to be back for both games.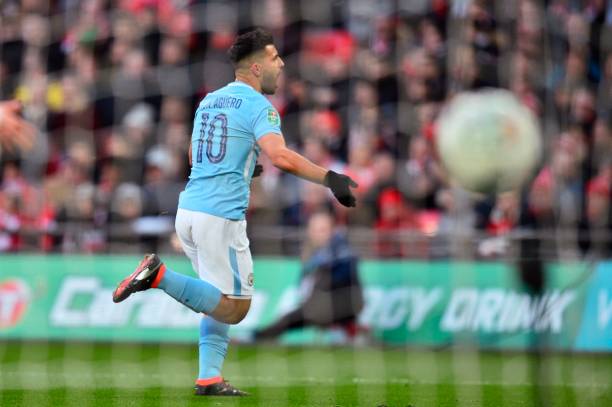 That difficult semi-final clash
It's going to be an exhausting two quarter final matches, although the semi-final encounter could be even tougher, with Bayern Munich, Real Madrid and Barcelona lying in wait.
Juventus have half a sniff of overcoming Real, although it would be a major surprise if Bayern or Barca slip up against Sevilla and Roma respectively.
Sevilla will draw confidence from beating Manchester United in the previous round although the German champions will be an altogether tougher assignment, while Roma will need to pull out all the stops to beat the Catalan side.
It means that City will have it tough in the semi-finals providing they make it that far, although whether anyone will be keen to draw them is an equally strong point to make!
Contributed by the team at SportsGambler.com, experts in betting previews, tips and match predictions across a range of sports.