It is officially less than one hundred days until the World Cup in Russia begins. With Manchester City now on an extended break, before the ever-daunting spectre of Goodison, now is as good a time as any to think about what the England side for this summer's inevitable disappointment holds. With Steven Gerrard, Frank Lampard and Wayne Rooney amongst others requiring replacement as the senior members of the World Cup squad from 2014, some of our writers have given their opinions on their ideal 23-man squad, their starting eleven, their thoughts on England's biggest strength and biggest weakness, and finally their prediction for how the team with the three lions on their shirts will fare in Russia.
The 23-man Squad
Nathan Allen:
Jack Butland, Jordan Pickford, Nick Pope;
Kyle Walker, Kieran Trippier, Ryan Bertrand, Ashley Young;
Chris Smalling, Phil Jones, John Stones, Harry Maguire;
Fabian Delph, Adam Lallana, Jordan Henderson, Alex Oxlade-Chamberlain, Eric Dier, Jack Wilshere;
Marcus Rashford, Raheem Sterling, Jesse Lingard, Dele Alli;
Harry Kane, Jamie Vardy.
Lewis Steele:
Jack Butland, Jordan Pickford, Nick Pope;
Kyle Walker, Kieran Trippier, Ryan Bertrand, Danny Rose;
Phil Jones, John Stones, Harry Maguire, Lewis Dunk;
Eric Dier, Jack Wilshere, Alex Oxlade-Chamberlain, Jesse Lingard, James Ward-Prowse;
Raheem Sterling, Dele Alli, Jadon Sancho, Leon Bailey (*), Marcus Rashford;
Harry Kane, Jamie Vardy.
Emilio Galantini:
Jordan Pickford, Nick Pope, Tom Heaton;
Kyle Walker, Kieran Trippier, Fabian Delph, Ashley Young;
James Tarkowski, Phil Jones, John Stones, Harry Maguire;
Alex Oxlade-Chamberlain, Jack Wilshere, Harry Winks, Jordan Henderson, Eric Dier;
Ruben Loftus-Cheek, Jesse Lingard, Marcus Rashford, Raheem Sterling, Dele Alli;
Harry Kane, Jamie Vardy.
Manan Monga:
Jack Butland, Jordan Pickford, Nick Pope;
Kyle Walker, Kieran Trippier, Ryan Sessegnon, Danny Rose;
John Stones, Harry Maguire, Phil Jones, Jamaal Lascelles;
Fabian Delph, Adam Lallana, Jordan Henderson, Eric Dier, Alex Oxlade-Chamberlain;
Marcus Rashford, Raheem Sterling, Jesse Lingard, Demarai Gray, Dele Alli;
Harry Kane, Jamie Vardy.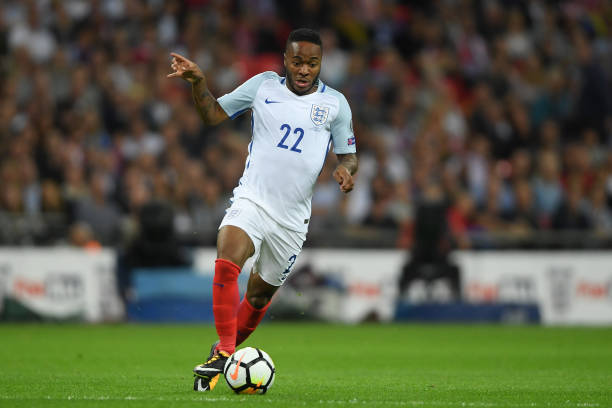 Ideal XI
Nathan: Pope; Walker, Jones, Stones, Bertrand; Delph, Alli, Lingard; Rashford, Sterling, Kane (4-3-3).
Lewis: Butland; Walker, Stones, Jones, Rose; Oxlade-Chamberlain, Dier, Wilshere; Sterling, Kane, Rashford (4-3-3).
Emilio: Pope; Walker, Maguire, Stones, Young; Wilshere, Dier, Lingard; Sterling, Kane, Rashford (4-3-3).
Manan: Pickford; Walker, Maguire, Stones, Rose; Delph, Alli, Dier; Rashford, Sterling, Kane (4-3-3).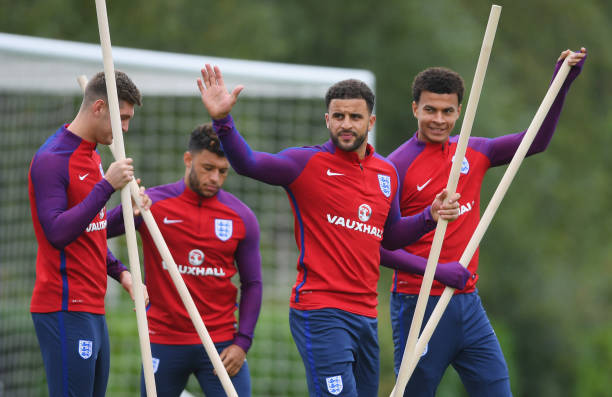 The Good, the Bad and the Contentious
Nathan: I've selected Pope over Butland and Pickford because I believe he's the most assured and confident of the three goalkeepers in my squad. England primarily need someone who will save as many shots as possible, and Pope fits that bill perfectly with a significantly higher save-to-goal ratio than his competition. Delph may seem an odd choice as the defensive-minded midfielder, but he makes more tackles per 90 minutes than Dier or Henderson, while having far better passing and shooting accuracy rates. In my line-up, Rashford is on the left wing with Sterling on the right. If Leon Bailey somehow made the team, I would have him in Rashford's place in the starting XI.
England's biggest strength is Harry Kane. The striker would walk into pretty much every club or international team in the world, and we'll need him on top form if he's to drag this mismatch of mediocrity into the latter stages of the World Cup, with some help from his lieutenants Raheem Sterling and Dele Alli. The big weakness we'll need to overcome is the fragile mentality that saw us crumble against Iceland two summers ago, and Southgate will need to find a way to make these players gel despite stylistic differences, a challenge I'm still not entirely sure he's up to.
Lewis: I opted for Jack Butland over the other two goalkeepers based on a couple of factors – Pope is a brilliant shot stopper, and Pickford is renowned for his distribution, however I feel Butland offers an all-rounded approach of a modern goalkeeper. As for the defence, it was a case of 'the best of a bad bunch'. Opting for Lewis Dunk over Chris Smalling and Gary Cahill may be a case of me a being a bitter City fan, however the latter duo have looked vastly unconvincing all season. James Ward-Prowse makes my 23 on merit – he has been the best player for the England youth setup in the last few years. He has played regularly in the Premier League this season, whereas other options like Jordan Henderson and Adam Lallana have struggled for minutes.
The front three represents England's biggest threat in Russia. Harry Kane is the best striker in the league, and I personally would give him the armband in Russia. I have included two wildcards, both of whom are unlikely to make the squad. Firstly, Leon Bailey – the media have reported recently that Bayer Leverkusen's youthful sensation could opt to play for England. The Jamaican has been one of the best wingers in the world this season. Second, I included Jadon Sancho – the ex-City teenager gained minutes and much credit prior to Marco Reus' return in the Dortmund side. Although I don't see this one happening, Sancho could be an outsider to make the squad, to gain vital experience, alas Walcott at the 2006 World Cup.
Emilio: In my squad the inclusions of Fabian Delph, James Tarkowski, Nick Pope, Harry Winks and Ruben Loftus-Cheek are based off the performances these non-regulars have mustered this season. Delph has been a solid chess piece, contributing ferociously to Pep Guardiola's stunning City side, on a left flank bereft of star signing Benjamin Mendy. Tarkowski, the Burnley anchor, who has shored up Sean Dyche's defence and propelled the Clarets to overachievement. The same goes for Nick Pope, with a better save to goal ratio than all his compatriots. Winks, Tottenham's new boy on the block has mightily impressed against big boys in the Champions League, including a match-winning performance against Real Madrid. Loftus-Cheek has also performed bravely for a relegation threatened Crystal Palace, and now coming back from injury, should certainly be in the England fold. 
A front three of Raheem Sterling, Harry Kane and Marcus Rashford has enough flair and fire power to do the business. Jack Wilshere has fought his way back to form and his comfort on the ball will serve defensive partner Eric Dier well. England's biggest weakness by far is in central defence, but hopefully John Stones can rediscover his early season imperiousness. Harry Maguire, who has enjoyed a noticeable rise with Leicester this season, should undoubtedly partner him. 
Manan: The goalkeeping situation is an odd one. Butland, Pickford and Pope are relatively untested in international football and Joe Hart is in too poor form to be anywhere near the squad. I've chosen Pickford because of the fact that he's been able to stand out in an Everton team which constantly puts him under pressure and has been made to work a lot in the last two seasons. At left-back I chose Danny Rose, who, despite inconsistent form this season, has shown previously that he has the energy to run up and down the pitch and perform well.
With Rashford and Sterling on the wings, Harry Kane will lead a fairly impressive attack which will trouble a lot of defences if they play at their best. Sterling has the pace and trickery to get in behind and keep full-backs busy, and he has also shown great positional awareness to be in the right place at the right time. Rashford has been shackled by Mourinho at times this season but he does have the ability to score in important matches, whilst Kane is England's leading light, the man who will need to lead from the front and deliver goals. A good tournament would cement his place as one of, if not the best striker in the world.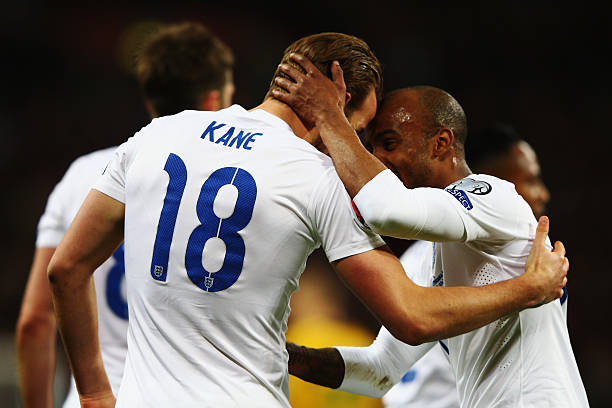 Predictions
Nathan: I'm going into this one with my expectations lower than The Metro's journalistic standards. If we get into the quarter-finals I'll be pleasantly surprised. Unless we lose 4-0 to Tunisia and replace Southgate with Kris Jenner, nothing this team does can disappoint me anymore.  
Lewis: Looking at our team, we definitely can make it out of the groups and probably challenge in the last sixteen. To go any further than the quarter finals is a massive ask, when you compare our squads to the likes of Germany and Brazil. Our hopes hinge on Harry Kane's fitness – if he is ruled out or plays poorly, we will struggle to score, with our other forward options being fairly scarce.
Emilio: The biggest sporting event on the calendar is almost upon a nation who have suffered heartbreak after heartbreak on the world stage. The latest casualty, a 2-1 loss at the hands of minnows Iceland. One of the biggest upsets in international football has to be followed by a solid outing in Russia. Nobody expects England to lift the most coveted prize in football, but pride is on the line. Whilst I don't expect England to even get as far as the quarter-finals, my squad is arguably the best hope of restoring some much-needed pride.
Manan: Manchester City and Tottenham both play a pressing, high intensity game and if Southgate is able to get the stars from these two teams to function, since they could make up 8 of the starting 11, together then England have a good chance to get into the knockout rounds. However, from past experience, I would not be surprised if everything goes south in Russia.