Manchester City could have an opportunity to sign a target of the two previous summer transfer windows, with Spain's second-most read newspaper El Pais reporting that Kylian Mbappé could leave Paris Saint-Germain.
Mbappé, who City made attempts to sign in 2016 and 2017, is technically on loan from Monaco to PSG, but the Ligue 1 champions elect have an obligation to buy him. And it is reported that the prodigious 19-year-old could leave Parc des Princes after just one season.
In a story that sounds hard to believe on paper, but is very detailed and insightful, journalist Diego Torres states that PSG chiefs have begun to consider selling Mbappé in order to satisfy football's most expensive player, Neymar, who has let it be known through 'third parties' that he does not feel comfortable with his attack partner.
A source close to the French club said a member of the technical team received this information and relayed it to club president, Nasser Al-Khelaifi, last week.
The official proposed a maneuver in order to keep Neymar happy in Paris: offer Mbappé to Barcelona in exchange for money and their own new boy Coutinho, who Neymar calls "brother" and considers his best friend in football.
It isn't just Barcelona interested in Mbappé though, with Manchester City named as the other club monitoring the situation and expressing an interest in signing him. City made an offer to Monaco for Mbappé when he had just a handful of first-team appearances to his name, then went back for him last year but he opted for Paris.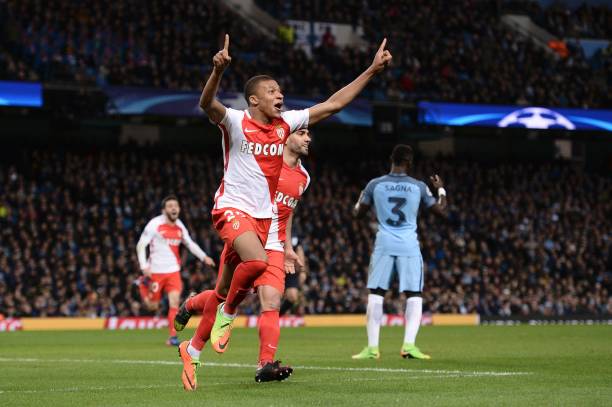 El Pais claims that two separate sources at PSG, with access to training sessions and behind the scenes activities, say there have been tensions between Neymar and Mbappé since October, with Neymar said to be concerned that the French wonderkid could eclipse him and edge him to the Golden Ball in future.
When PSG played Dijon on January 17, Neymar visibly stopped passing the ball to Mbappé, and on February 10 in their narrow win over Toulouse, Mbappé made 'three perfect decoys' and Neymar denied him the ball. In the last minute of the game, PSG had a counter attack, during which Neymar had the opportunity to put Mbappé alone against the goalkeeper, but retained then lost the ball.
Then at the Bernabéu on February 14, when PSG lost 3-1 to Real Madrid, Neymar's compatriot Dani Alves took 71 minutes to give Mbappé the ball in the final third, with those close to Mbappé suspecting he was acting on the orders of Neymar.
PSG would prefer not to sell Mbappé, but if this situation escalates and Neymar tries to manufacture a sale, then it is said that both Man City and Barcelona will be waiting at the door, because the Parisiens will do anything to keep their poster boy happy.
Agents close to the situation believe any deal for Mbappé would cost up to €300million (£263.4million). City are typically not inclined to pay such figures for a single player, but some might argue that Mbappé, along with midfielder Fred, could be the final pieces of Pep Guardiola's jigsaw.
–

Manchester City are the 2017/18 Carabao Cup winners!

Celebrate Pep Guardiola's first piece of silverware in England by picking up some Carabao Cup Winners merchandise!