The Manchester United editor for the Manchester Evening News, Samuel Luckhurst, posted a story on the MEN website entitled 'Pep Guardiola has nearly outspent Manchester United great Sir Alex Ferguson', in which he claims Pep is within £99m of matching Ferguson's spending.
His source for this story was a single tweet, from Scott Tridge, a Manchester United fan, presented without any facts or figures. All of the talk about the spending comparison, as well as a lot of boredom, got me thinking about how inflation would change those figures.
Pep is about £100m from outspending Ferguson's entire Man United reign lasting 26 years. Pep has been at City for 18 months.

Debate finished of who is better.

— Scotty Tridge 🇩🇪 (@ScottTridge) January 30, 2018
For the fees, I used Transfermarkt, any fees that were listed in Euros I used XE to find out what the exchange rate was on the day of the transfer, so all figures are as accurate as possible. I couldn't find a quoted fee for United's signing of John O'Shea in 1998 so that doesn't come into consideration, and before anyone claims that anything I say comes from a biased, Manchester City point of view: I don't support either Manchester club, or any Premier League team for that matter.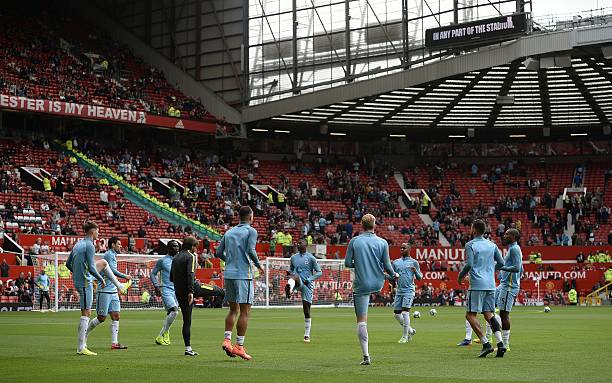 I calculated the Man City spending first, since Guardiola took over at the Etihad, they've spent £484,861,048.78, after inflation from the deals that happened in 2016, the total figure comes to £488,133,908.78. This is more than the £448m quoted in the MEN article, which got me wondering how accurate the figures they used were.
Moving onto United, from 1987 and Peter Barnes' signing for £20,000, to 2013, and Ferguson's signing of Wilfried Zaha, the total transfer fees of United under Ferguson comes to £623,935,296.89 which is nearly £80m more than the MEN article claimed. That raises more than £200m more with inflation, that figure coming to £860,452,850.18.
So, firstly, the £99m claim is clearly not true, the difference being closer to £150m. After inflation, in Sir Alex Ferguson's first ten years at the helm in there was only one eight-figure transfer fee (just under £11m for Andy Cole in 1995). At that time it was the British transfer record, something Manchester City under Guardiola haven't come anywhere near. Ferguson went on to break the transfer record twice more, in 2001 with the signing of Juan Sebastian Veron and then a year later with the signing of Rio Ferdinand.
All in all, it is a pointless debate, for several reasons. Obviously, football has changed no end in the Premier League era, and is changing more and more every season, as seen with fees such as £75m for Virgil van Dijk who, in my opinion, isn't a world class centre back. If Manchester City win this unprecedented quadruple it will make the fees seem all worthwhile, just like the majority of fees that led Ferguson to 13 Premier League titles.