Alexis Sánchez, his agent and Manchester United have thrown City's transfer plans for a forward up in the air. Our rival's offer, rumoured to making Alexis the fourth best-paid player in the world, was something City on principle refused to match and have since pulled out of the race for the Chilean. This begs the question, what next? It's improbable that City will now go out and sign a striker this month so our minds eye must transfix on summer where City will most likely sign a forward.
So, who will it be? Here I've compiled a list of several players and put them into different categories based on various on their ability and my perceptions on how attainable they are. First, we'll start with 'dream' players. Players who are on the elite level but are in all probability almost impossible to get, unless major sums are forked out, which even then may not prove enough. Then we'll look at players who by all accounts are still great players but are more attainable, 'realistic' options. Our penultimate group is the 'rising stars' category, which of course entails a discussion of its own regarding if a young forward is what we need right now. Finally, we'll look at some 'über-wildcard' options. Their attainability may be almost zero, but it's interesting to think about nonetheless.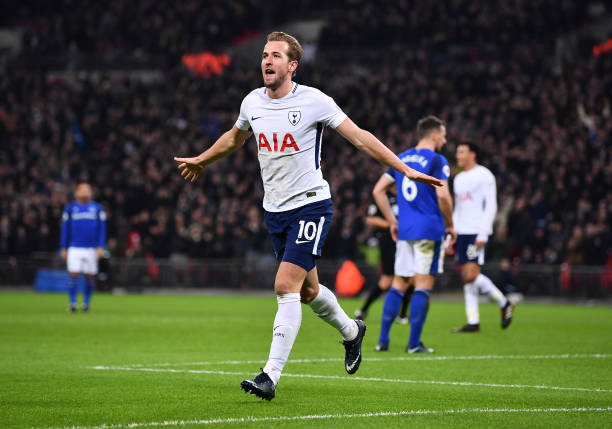 Dream
Harry Kane (Tottenham, age 24)
The time has come to formally admit that Harry Kane has surpassed Sergio Agüero, perhaps by some distance. Kane is a world-class forward and his constant goal getting is testament to this fact. English, young and seemingly complete as a forward, it would surely take a league record-breaking fee to bring in Kane. But since he's scored 95 goals in 122 Premier League games, it's a formality that he'd live up to the fee.
Robert Lewandowski (Bayern München, age 29)
Most likely the best centre forward in world football. He's scored 166 goals in 244 games, or 131 goals in 173 games since joining Bayern München in 2014. Lewandowski has played under Pep before and flourished, though some thought his style of play not fit into Pep's style. However, Pep's apparent reluctance to buy players from Bayern, coupled with the facts he's rejected Real Madrid several times over the past few years and that he'd cost an innumerable amount means that this is the very definition of a dream.
Paulo Dybala (Juventus, age 24)
World Cup winner David Trezeguet has tipped Paulo Dybala to one day win the Ballon d'Or. In 2015, when at Palermo he stated that he one day dreamt of playing for City. But, as we have since learned, City rejected the chance to sign Paulo and instead went for Wilfried Bony. Sigh. Dybala is technically gifted, agile and has had a brilliant start to this season, scoring 14 goals in 19 games. I'd imagine he'd cost close to, if not more than, a world record fee, but his insane talent would justify that.
Antoine Griezmann (Atletico Madrid, age 26)
What would be a better way to get back at United for signing one of our long-term targets by signing one of theirs? Griezmann has been linked with Barcelona in recent months, and it's not hard to see why the 2016 European Championships top scorer and best player is so badly wanted. Starting his career out as a left-winger, Griezi has moulded into more of a centre forward and is at the heart of much of Atleti's attacking play. He's a world star, but is best friends with Paul Pogba, which would need to stop should he move here.
Honorable mentions: Luis Suárez (Barcelona, age 30), Gonzalo Higuaín (Juventus, age 30), Mauro Icardi (Internazionale, age 24), Neymar (Paris Saint-Germain, age 25)
Realistic
Timo Werner (RB Leipzig, age 21)
Timo is Germany's prodigal son for the centre forward berth for the upcoming World Cup. At just 21, he leads Leipzig's attack and ended last season with 21 goals in 31 games, helping them qualify for the Champions League in their debut season. Unthinkably quick, an excellent finisher but also a team player, Werner has played all across the front line in his career so far, which has seen him make over 140 Bundesliga appearances at such a young age. He'd cost a fair amount, but somehow feels attainable enough to be considered realistic.
Pierre-Emerick Aubameyang (Dortmund, age 28)
Since moving to Borussia Dortmund in 2013, Aubameyang scored 98 goals in 143 games, including last season where the Gabonese striker hit 31 goals in 32 games. Quick, a brilliant finisher and seemingly desperate to leave Dortmund, the fee may not be an astronomical one. However, discipline problems and questions of why City haven't moved before on Aubameyang before if they rate him.
Kevin Volland (Bayer Leverkusen, age 25)
After a disappointing first year in Leverkusen following his £16m move from Hoffenheim, Kevin Volland is beginning to justify his fee having scored 10 goals in 17 games this season. Playing mostly through the centre this season, Kevin has played all across the front line during his career. He possesses excellent dribbling skills and supreme intelligence in terms of positioning would be perfect for a team like City who create chance after chance begging to be finished.
Mariano (Olympique Lyonnais, age 24)
Lots of players fall into the abyss of obscurity once they leave Real Madrid. Mariano signed for Lyon this summer for little over £7m, and has proved an absolute steal for Les Gones, hitting 13 goals in 19 Ligue 1 games this season. He has excellent vision and his ability in the air would provide something different to City's attack, though question marks exist over how far his ability could take him. Has he found his level?
Honorable mentions: Dries Mertens (Napoli, age 30), Malcom (Bordeaux, age 20), Ciro Immobile (Lazio, age 27), Andrea Belotti (Torino, age 24)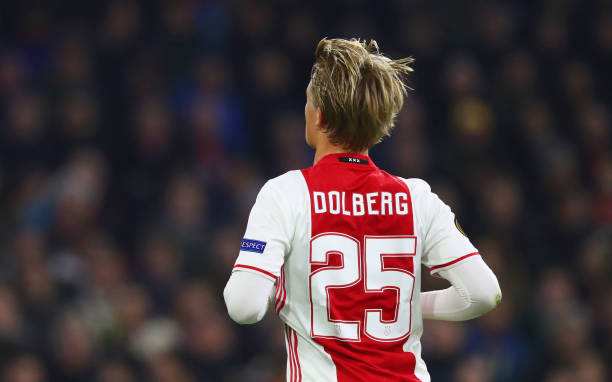 Rising Stars
Breel Embolo (Schalke, age 20)
Signed in the summer that Leroy Sané left for City, Embolo had his first season for the Königsblauen disrupted by injury. However, he has come back stronger and is impressing, as reports emerging in November indicated City had their eye on the Swiss forward. Fast, skillful and versatile, the top teams in Europe will surely keep an eye on his development.
Leon Bailey (Bayer Leverkusen, age 20)
After moving to Leverkusen in January 2017, Leon Bailey has made serious waves. Extremely competent with both feet, Bailey combines both mercurial skills with an incredible industriousness and unstoppable directness to his play. Chelsea have been rumoured to be chasing the young Jamaican, who this season has scored six goals in 15 games.
Kasper Dolberg (Ajax, age 20)
Dolberg is destined for the top. Graceful, an excellent finisher, I see Dolberg reaching Lewandowski levels should he continue in this vein. As with City's previous interest with Frenkie de Jong, it might be best for Dolberg to stay in Amsterdam where he will get regular game time for the time being.
Amine Harit (Schalke, age 20)
Harit signed for Schalke for just over £7m last summer but has already proved a shrewd purpose for Domenico Tedesco's men. The Moroccan is excellent on both wings and has featured in the central position at times. He's a player more than his statistical output, and his excellent dribbling skills mean that he'd make an exciting addition to a Pep side.
Honorable mentions: Hirving Lozano (PSV Eindhoven, age 22), Jan-Fiete Arp (Hamburger SV, age 18), Justin Kluivert (Ajax, 18)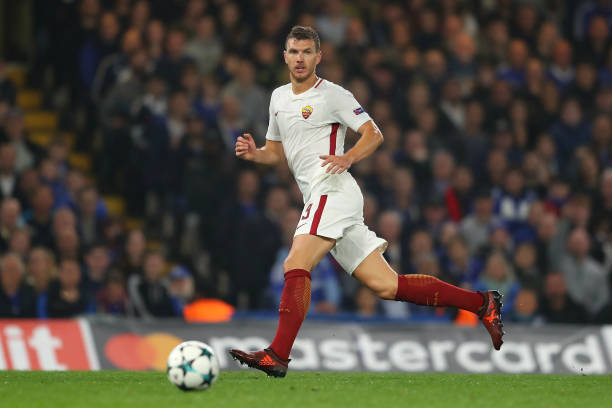 Über-Wildcard
Mario Balotelli (Nice, age 27)
I would take years off my life to see City sign Mario Balotelli once again. After his moves to AC Milan and Liverpool failed, Mario has matured (somewhat) at Nice after signing on a free transfer. He's scored 25 Ligue 1 goals in 26 games so far in his 18 months on the French coast. But forget his actual ability, imagine him and Mendy in the dressing room? Unreal.
Edin Džeko (Roma, age 31)
Not many people questioned Edin Džeko's departure from City in the summer of 2015. He came off a horrendous 2014/15 in which he scored 4 league goals. But since he moved to Roma, and was declared a flop after a poor start to life in Rome, Džeko has re-emerged as an elite centre forward. I'd be interested to see him working hard in Pep's system though… or hardly working… Am I right? Anyone? No?
Anthony Martial (Manchester United, age 22)
Sadly, Anthony Martial is an excellent player. Like our three young forwards, he is technically brilliant and hopefully Real Madrid come for him soon or Mourinho continues to deter his potential. I don't ever see this deal happening, ever, but I think he'd fit in so beautifully here. A real shame that he plays for United.
Edinson Cavani (Paris Saint-Germain, age 30)
Cavani has had an interesting time at Paris Saint-Germain. Overshadowed by Ibrahimovic until his departure in 2016, Cavani scored 35 goals in 36 Ligue 1 games last season. In the light of Neymar and Mbappe's moves to Paris, though, Cavani's place at the head of the team is in doubt. A past target of City's, I very much doubt that PSG would ever sell to a direct rival. But it's worth the dream.