With December's hectic festive football schedule well underway, it means the halfway point of the season has been reached and with Manchester City, this first half has been a memorable one.
Consistently breaking records and a team whose playing style is getting praise from football fans and the media, Pep Guardiola is already writing himself into the Premier League history books.
However, it is not just the squad that have experienced the 'Guardiola Effect', there are certain players that have looked much different to their former selves when playing for City this season.
Fabian Delph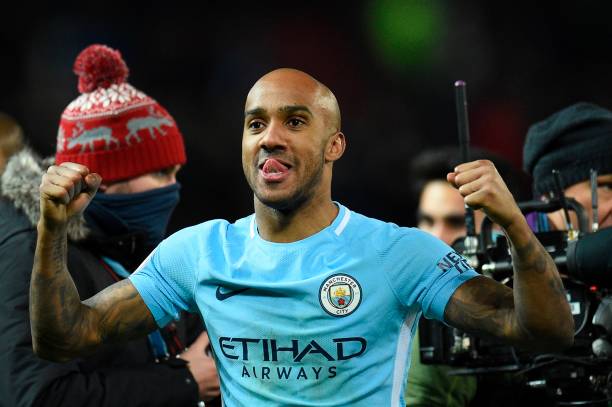 Fabian Delph is a player whose time at City has been a mixed one, but, no one could have foreseen the position transformation that has taken place.
Benjamin Mendy's ACL injury put him out for the rest of the season and left a huge hole at left-back, and Guardiola decided to put midfielder Delph into that position.
Delph has faced the likes of Manchester United and Chelsea at left-back and has looked comfortable in that role.
City's left would have been a huge target for opposition teams, but Delph made the position his own. The Englishman has not been afraid to put in tackles and there have been nervous moments, but, the likes of Sané have been able to support Delph in what has been a learning process at left-back.
Delph has impressed City fans, pundits and journalists by joining the likes of Philip Lahm at Bayern Munich who went from defender to midfielder.
It will be an unfortunate sight when Mendy makes his return to the side as the England international will be forced to the bench despite not doing anything wrong.
Nicolas Otamendi and John Stones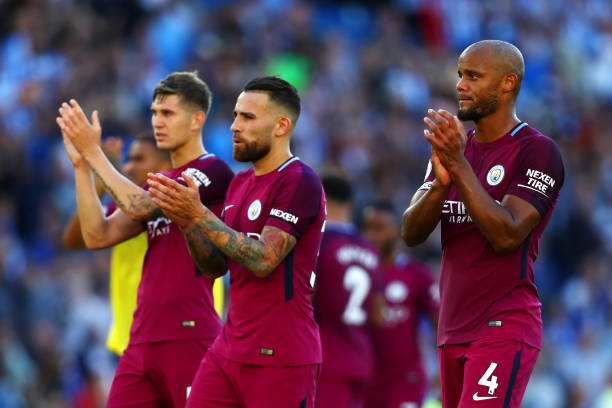 Centre-back last season was a position to forget about for City fans as the likes of John Stones, Nicolas Otamendi and the injury prone Vincent Kompany failed to live up to expectations.
However, with Kompany spending most of his time on the sidelines, it has been down to Otamendi and Stones to form a strong partnership in the centre of Guardiola's back four.
Otamendi's first two seasons at City were full of mistakes, reckless challenges to name but one of the Argentine's flaws.
Stones arrived at the Etihad from Everton last season and looked like a player out of his depth. He was a player who seemed unable to cope to with Guardiola's demanding philosophy and looked shaky whenever under pressure from a physical opponent.
Fast forward to the halfway stage of this season and despite Stones being out for a month or so due to injury, Otamendi and Stones are City's premier centre-back partnership.
Both players are usually the start of some of City's devastating attacking moves and they have also not been afraid to score goals – Otamendi's most notable being the winner against Manchester United at the start of December.
While Stones has been absent since the 2-0 win against Leicester back in November, Eliaquim Mangala has been able to fill that hole, but, it is clear that Otamendi is a completely different player when Stones is standing next to him.
Raheem Sterling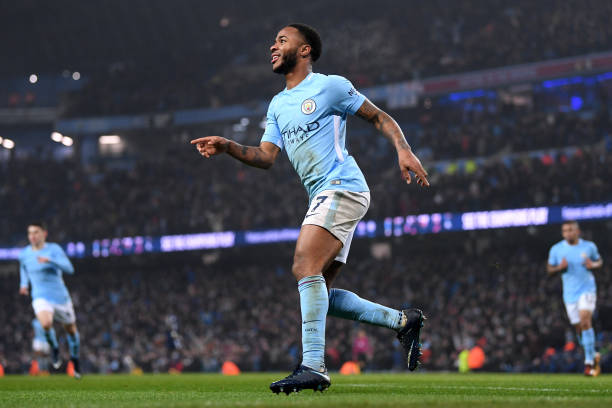 The chant "Raheem Sterling, he's top of the league" could not be more appropriate for the City winger as he has already gone on to score 15 goals.
Ever since his £50m move from Liverpool, Sterling has encountered criticism from every corner of the globe, but Guardiola's arrival in the summer of 2016 was perfect for Sterling.
The Spaniard has acted like a father figure to Raheem and there are clear signs of another 'Guardiola Effect'.
The England international continues to make blistering runs down the flanks for City and is showing a new tenacity by not being afraid to challenge for the ball. Sterling has also showed that he is willing to be physical, despite being billed as a diver.
–
Guardiola's player management is second to none as he continues to improve the abilities of City players who have often been involved in some of the most embarrassing moments of the Mansour era.
However, it is exciting to imagine what Guardiola could do with the next generation of City talent if he decides to extend his contract at the Etihad.