With the January transfer window rapidly approaching, attention has turned towards who Manchester City may look to sign in order to bolster their squad. Almost every press conference now sees questions asked about whether City will sign and who they may be considering. Pep has stated numerous times that they are thinking about it, especially regarding the centre-back position.
Both Stones and Kompany are currently out injured, leaving only Otamendi and Mangala available and ready to play over the hectic Christmas period. Tosin Adarabioyo is another option, although he is still young and is seemingly yet to convince Pep that he is playing at a high enough level to be a rotation player for the starting eleven.
I'm not usually one to condone January signings; the prices are always inflated and the players themselves are often just panic buys because the club feels they need to do something to change their fortunes. This is the reason we don't really see the elite teams in Europe buying players in January: they know better than that.
However, it does appear that City are looking to make something happen during the transfer window with reports detailing approaches towards several centre-backs. Whether these reports will turn out to be accurate is another question entirely, but it still worth evaluating the players in question.
Jonny Evans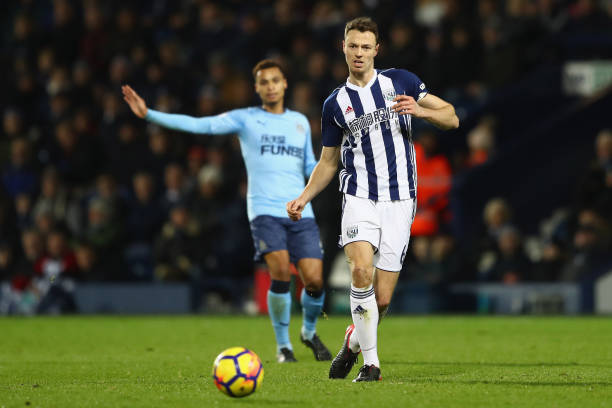 The West Brom defender is probably the least likely target for City to pursue during the transfer window. All speculation surrounding a move to City appears to have died down, despite an attempt being made to sign him in the summer.
When looking at Evans, you get the sense that this would only be a stop gap signing from City. He is turning 30 in January, meaning he is coming to the end of his prime in terms in playing ability. This doesn't really fit with the profile of players that City have looked to bring in this season, instead favouring younger players who still have plenty of time to improve and develop their game.
Evans does have a lot of Premier League experience though and more importantly he's also got Champions League experience from his time with Manchester United. With Kompany unable to be counted on, it may be useful for City to have a reliable veteran able to provide cover for Otamendi and Stones.
There are some concerns regarding Evans' playing ability when looking at his statistics. Evans is dribbled past by an opponent once per game, compared to only 0.5 per game when looking at John Stones for comparison. This is a slightly worrying number, considering how to deep the West Brom defensive block is. If he is beaten this often deep in his own half, how would he handle defending an attacker running at full speed towards him higher up the pitch?
His passing numbers aren't exactly great either, with only 81% accuracy on a measly 36 attempted per game. Some leeway must be given considering he has been playing primarily under Pulis, meaning he'll be forced to play long more often than not. But the question must be asked, would be able to distribute to a higher standard alongside a higher volume in Pep's system? It's almost impossible to say for sure and there are simply too many question marks surrounding Evans for this to be regarded as a good option for City.
Iñigo Martinez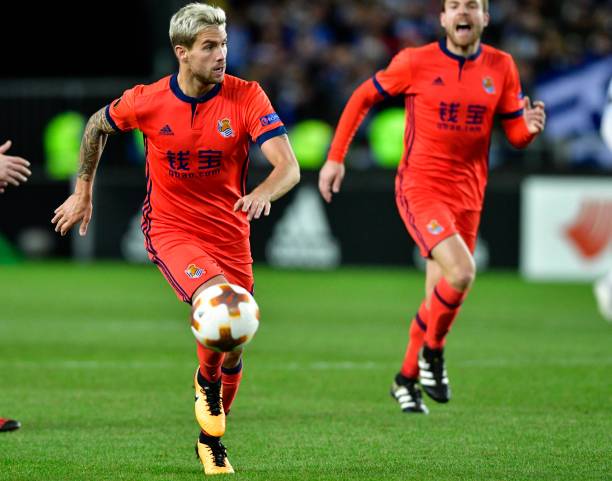 There are two things that come up when people discuss Martinez as an option for City: his height and his lack of experience at the highest European level.
Firstly, let's assess whether his height is truly an issue. At 5ft 10, Martinez is definitely on the smaller side when it comes to players at the centre-back position. In a league as physical and cross-heavy as the Premier League this will almost definitely be a massive problem for Martinez and City if he cannot compete aerially. Fortunately for City though, Martinez appears to be more than able to compete in aerial challenges. This season alone Martinez has won an average of 2.5 aerial duels per game, more than John Stones and the same amount as Nicolas Otamendi. If City were to pick him up, his height will definitely not be an issue.
Regarding his lack of European experience, it could be a cause for concern if he needed to be used in the latter stages of the Champions League. He's only had one season of Champions League competition, in which he and Sociedad failed to make it out of the group stages. This season, Martinez has been competing in the Europa League and has successfully qualified from the group stages.
Overall, it seems like Martinez could definitely be a great signing for City. Whilst he may not be ready to immediately impact the first team, at 26 he is yet to reach the peak of his ability. Pep would have plenty of time to sculpt him into the player he needs, whilst allowing him to test himself at the highest level in Europe.
Virgil Van Dijk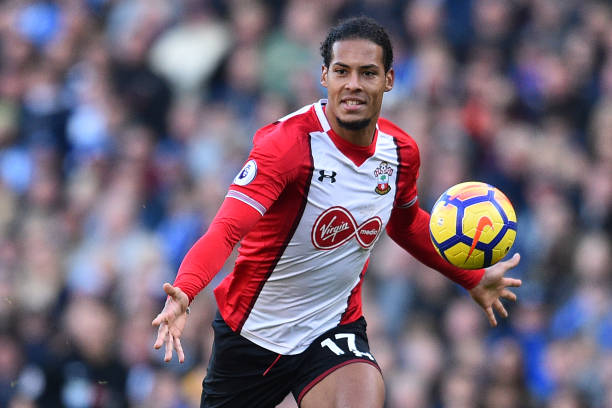 The final option for City is Southampton's Virgil van Dijk, with speculation and rumours only increasing in frequency the closer we edge to the opening of the January transfer window. Like Martinez, the Dutchman is only 26 years old meaning that should he sign City have a centre-back that will only continue to improve.
With that in mind, it's a genuinely scary prospect to consider what an even better Van Dijk might look like under the tutelage of Guardiola. Van Dijk can already be considered amongst the best centre-backs in the league, especially when you take a closer look at some of his statistics this year. He wins an average of 5 aerial duels per game, an absolutely staggering amount – doubling the numbers of Otamendi. Moreover, he is only dribbled past 0.1 times per game compared to the 0.5 of John Stones. Finally, whilst he only makes 0.8 tackles per game (which is admittedly poor) he is currently averaging 2.4 interceptions per game; significantly more than both Stones and Otamendi.
It is clear that Van Dijk would be an excellent addition to the team defensively as his numbers are simply brilliant. But that is not solely where his strengths lie; he is also an accomplished player with the ball at his feet. He completes 85% of his passes on 52 attempts per game, with 3 of those being long balls. This easily eclipses the other potential signings and further solidifies Van Dijk as the stand out transfer target.
Perhaps the only drawback for City would be the price tag that Southampton have placed on their star defender. Transfermarkt has listed his current value at £27m but as everyone found out in the summer, Southampton value him much more than that. If the attempts made by Liverpool in the summer are anything to go by, it would cost City in excess of £60m to bring him to the Etihad. The question then is whether this would be a worthy investment. With Kompany unreliable and Otamendi turning 30 in February, there is definitely a need for City to find the long term partner for John Stones. Virgil van Dijk would certainly fit the bill.