It's said that a broken bone comes back stronger. It's actually the fracture site that is stronger until the repaired bone reaches equal strength with what's around it. Raheem Sterling was a young man that many attempted to break, only to find he has the ability to come back stronger, and be more than an equal for those around him.
It's been a hard road. If people hear a lie enough, they begin to believe it's true. Sterling was made out to be a snake: he was just an ambitious player that felt his career path would be best served leaving Liverpool. A snake would have accepted their pay rise, then left anyway.
Then people were fed propaganda he wasn't good enough to go to the next level. His City transfer would turn him into the next Scott Sinclair, albeit, a very expensive and greedier version. He's now only 16 appearances away from equalling the number he made in a Liverpool shirt, it's safe to say, those haven't totted up fast because he was an expensive bench warmer.
Unfortunately, no one is immune from the power of negative repetition. Even some Citizens called into question his potential to make the grade. One bad game for Raheem often resulted in over the top criticism.
And boy, did he take some flack. If holes couldn't be found in his weekly performance, the way his hands moved when he ran would be ridiculed, to the style of his sideburns, to remarks that all his (fictitious) children could fill the empty seats at the Etihad.
This compounded the effect of every opposition fan serenading Sterling with choruses of boos. And it's clear he's a confidence player. Pep identified this early on. So early, he rang Sterling when he was dropped at the Euros to reassure him he was part of his incoming plans.
That must have been a psychological boost for the player, but in Pep's first season there were more flashes of under confidence than definite emergence of a future star. Guardiola must have been happy with the progress – proving he has a better eye for talent than the boo boys – because Sterling made 29 starts in the Premier League.
Perhaps his acceptance has been delayed by the ever-popular game of Sané vs Sterling. After settling into the league, something that wasn't instant, the German has become a fan favourite. He's dynamic and lifts any lull when on the ball. But there's no need to compare and choose. City fans can enjoy both at the same time. They bring different things to the table but if you insist on this game of Top Trumps, Sterling now brings match winning moments.
Raheem never lacked ability, it was belief. Doubt must have crept into his game, just as moans of discontent murmured through supporters. A year ago, he wouldn't have dared take the shot against Southampton that sealed victory. Fear would have ruled his head, a fear fuelled by dissenters.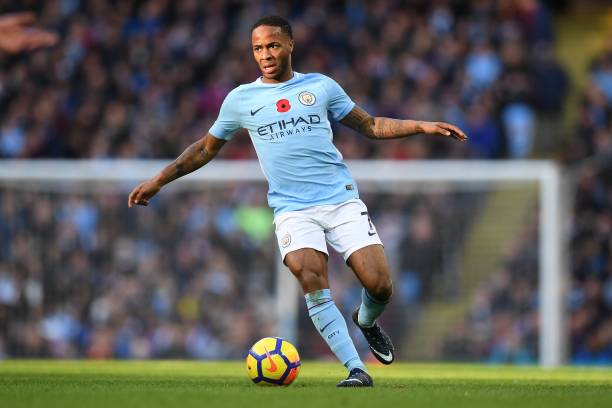 Had he shot, trepidation would have taken the ball away from the intended target. Instead, it was a screamer. Pure class. From the movement, to the quick interchange with Kevin De Bruyne, and the sublime finish. And let's be honest, he'd had a fairly uneventful game. Southampton tried to make sure the ball was only in play for one minute in every ten, then sat behind it, lacking any desire to attack (isn't that right, Mr Redmond).
To call on a cliché – which like so many, exists because it's true – the top players can have a low-key game then pull something magical out of the bag. Only the very best can take a game that seems lost (a draw would have stung like defeat) and save the day.
When others do it, they get labelled World Class. For now, it's just good to see Raheem receive some long overdue recognition.
It's right that people point to his match winners. Southampton join Bournemouth, Huddersfield and Feyenoord in this regard. In some respects, his Napoli goal deserves equal footing. It was a hostile environment that produced arguably City's greatest Champions League performance. And he took his chance with that new air of confidence.
Cold, hard facts stack up to prove the strides he's taken this season. He's already enjoyed his highest return on goals for a campaign and his overall tally for assists since being at City exceeds his Liverpool total.
The debate about trying him down the centre is now irrelevant. That was offered by some as a final chance for him to find a place in the setup, probably with a nod to his 14/15 season at Anfield. As it happens, it remains an option but not a make or break moment. Bernardo Silva has yet to stamp his claim to a starting berth so it's handy, rather than essential, Sterling offers diversity.
The realisation of his ability does mean City should be even more reluctant to make a bid for Alexis Sánchez in January, if at all. On principle, Arsenal shouldn't receive a penny, and if the Chilean is so keen to reunite with Pep, he should make this clear to any foreign clubs offering a contract in the new year.
Sterling's match winning turns also remove one of the big reasons Sánchez was deemed necessary. City now have a man within their ranks that can step up to the plate if the likes of Agüero have had a quiet game.
Raheem's generating points out of thin air.
It was fitting that the outpouring of relief against Southampton came from the man who embodies newfound belief. The run continues, and even in the face of what seemed certain, the defiance created by desire pushed City over the line. Coming from the boot of Raheem in such a sterling manner.
Raheem Sterling is "top of the league" but right now must feel he's on top of the world. And he's only going to get better.