When City faced Monaco last season, a diminutive, left-footed playmaker by the name of Silva ran the show. No, not our Dave. But his Portuguese namesake, Bernardo, who went on to join the Blues this summer in a £43.5m deal from last season's surprise package.
City's coup of Silva went under the radar during a summer window filled with astronomical fees and crazy transfers. Bernardo's almost never-ending summer holiday after the Confederations Cup meant that he joined up with the squad later in pre-season.
Bernardo hasn't exactly hit the ground running at City but he has been reduced to minimal starts and frequent appearances from the substitutes bench. This is not, however, indicative of Bernardo's talents, who many see as the long-term successor to David 'Merlin' Silva himself.
It is worth noting that Bernardo is still only 23, and at such a young age, a high-profile move to one of the biggest sides in Europe in a brand new country is a daunting task for anybody. His late arrival to the squad, plus the time it'll take for him to properly adapt to England and English football, given his physique, means we should be patient with our new man.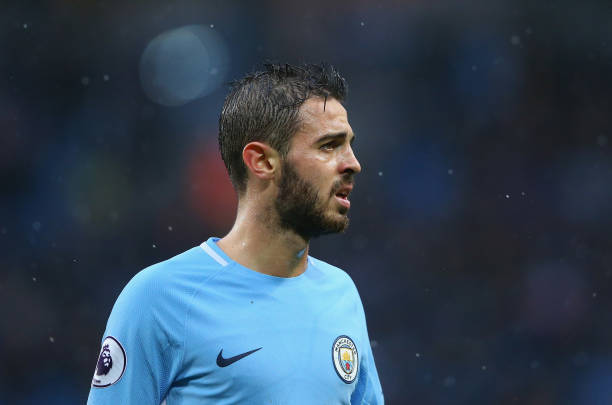 Sadly for Bernardo, he is trying to force his way into a starting XI featuring De Bruyne, Silva, Aguero, Jesus, Sterling and Sané, that are consistently producing breathtaking football. For any footballer, despite their ability, to break into this team at the moment would be a remarkable feat. Guardiola may want to include Bernardo in the side but with the form of the current front five, it is difficult for him to justify changes at this point.
However, when we have seen Bernardo, he is yet to put a foot wrong and has been consistent. Admittedly, his introduction as a false nine away at Napoli with the score at 3-2, left me scratching my head, but it was in fact a stroke of genius by Pep to deploy a footballer with immense ball retention ability to keep the ball, and the game, away from a potent Napoli side.
Often deployed on the wings and sometimes as a false nine, I think Bernardo has yet been given the chance to really demonstrate his ability to the Etihad faithful. Fleeting appearances in varying positions will help embed him into the squad but is not helping express his talents to the best potential. I personally think that his best performances will come from the Silva – De Bruyne half spaces where he can exploit teams, as I don't believe he is a winger suited to a Pep Guardiola side.
Pep has full trust and belief in Bernardo and we must ensure that we give the little playmaker our support and patience as he adapts to life and football within England. Leroy Sané was introduced and slowly embedded to life at City extremely well by Pep and I see this being the same for Bernardo. His time at City will come, and I'm sure that when given the chance, Bernardo will light up the Premier League.