Seemingly empowered by escaping an FA charge for his unjustified comments about Raheem Sterling after Manchester City deservedly beat Arsenal, Gunners boss Arsene Wenger has continued to comment on a match that took place over a week ago.
In a sit-down interview with beIN Sports, Wenger played down City's ability at home while missing his chance to apologise to Raheem Sterling and instead shifting his perspective on Sterling's so-called dive.
On City, Wenger said he doesn't feel the Premier League leaders are 'unstoppable' and pulled some stats out to try and back that up.
"I think they are a good side but they are not an unstoppable side.
"If you look at the expected goals, it was 0.7 for them and 0.6 for us. It was a very tight game, they created very little, had very little number of shots on target, one more than us, that's all."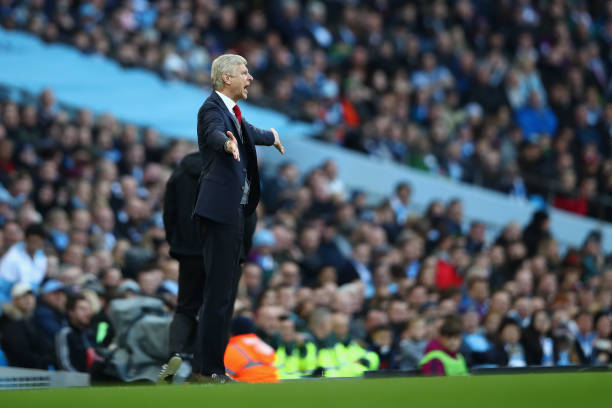 Moving on to Sterling, Wenger attempted to soften his attack on the 22-year-old, but still came across as very bitter.
"I didn't say it [that he dived], in a negative way. I said he used the fact he was in front of our defender to dive and he dived. In a few years, he will say that as well. In the heat of the moment, of course, he will deny it. He used well, in his position, to get in front.
"A penalty is a deliberate foul in the box, it's not a provoked foul in the box, that's where the difference is and in a big game like that you have to look at the defender and what he's doing, not at what the striker is doing. The striker will always go down.
"If it was one of my strikers, he would have gone down certainly as well. He is not to blame, Raheem Sterling, he used his advantage to fool the referee. That's what he did. I don't blame Raheem Sterling, I just say for me, it was a dive.
"He used the naivety of the referees in a positive way. That's why I said the referees don't work, they don't do their homework."
Arsenal sit 12 points behind Manchester City in the Premier League table and will look to boost their quest to return to the Champions League on Saturday when they face title-chasing rivals Tottenham.
–

The Big City Christmas Store is Now Open!

Get your City-themed Christmas jumpers, stocking fillers and other gifts for the family at the City Store!