Sergio Ramos. Giorgio Chiellini. John Stones. Spot the odd one out? No, me neither.
While my tongue may be firmly in cheek, I'm deadly serious when I say that the English defender is establishing himself as one of the best defenders on the continent right now. After a shaky start to life at the Etihad, some brilliant displays this season have seen Stones step up in the absence of Vincent Kompany and fill the void left by City's captain in superb style. Not buying it? Let me see if I can persuade you…
1. Passing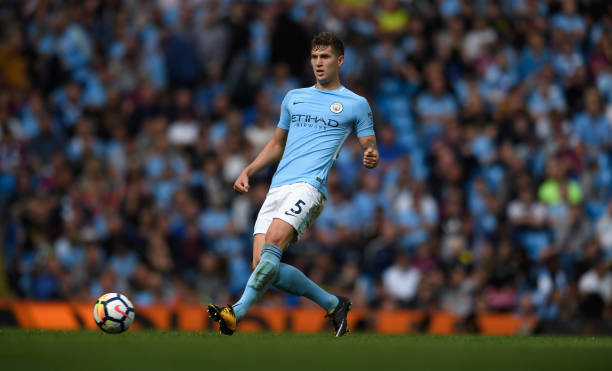 Even with the ball-playing prowess of modern players such as Jerome Boateng and Leonardo Bonucci, the fact remains that most centre-backs can barely pass gas. In a league plagued with the defensive disciples of Sam Allardyce and Tony Pulis, Stones is a shining beacon of hope. According to WhoScored, John has a passing accuracy of 96.6% in the Premier League, and his Champions League statistics are almost as good. For reference, if any is needed, these numbers are simply ridiculous. He is, of course, the most efficient passer in England's top flight – Eric Bailly has completed 86% of his passes, Toby Alderweireld is on 85.7% and Cesar Azpilicueta is struggling with just 82.9%.
It's all well and good pointing out Stones' domestic distributional dominance, but how does he compare to top central defenders from across Europe? Well, considering only players who have managed a similar amount of league appearances to Stones, Gerard Pique has completed 90.9% of his La Liga passes this year, Giorgio Chiellini has managed 87.2% in Serie A and the Bundesliga's Mats Hummels boasts 88% – impressive, but not quite 'John Stones' impressive.
2. Defensive Actions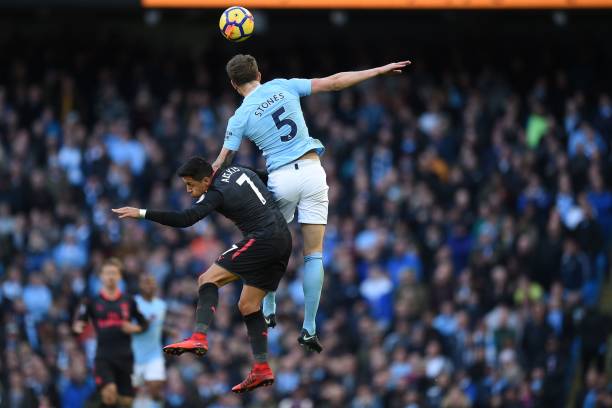 There was a memorable moment in the recent home demolition of Stoke when Mame Diouf, full of wide-eyed optimism and hope, sprinted onto a loose ball in the City half looking to go one-on-one with Ederson. He was so close and then suddenly- wham! In one fierce movement Stones completely wiped the striker out with one of the best tackles of the season. Last season, John was dwarfed in the field of defensive actions by partner Nicolas Otamendi – he still is (who isn't?), but the signs are there that Stones is getting to grips with the most physical elements of defending.
Be it tackles, clearances, headers, slides, interceptions or blocks, Stones is maturing into the kind of defender that even the strongest forwards won't look forward (no pun intended) to facing. He's metamorphosed from a promising but naive youngster into a dominant and intelligent centre-half. Stones has completed 15 tackles this term – better than fellow young defenders Michael Keane, Antonio Rüdiger and Eric Bailly (although to be fair, both Bernardo and David Silva have also managed more tackles than Bailly). It's worth noting that Stones' 13 tackles, though impressive, still pales in comparison to leaders Wilfried N'Didi (46), Aaron Mooy (37) and Pablo Zabaleta (We miss you Pablo). The transformation Stones is undergoing under Guardiola is far from complete yet.
3. Consistency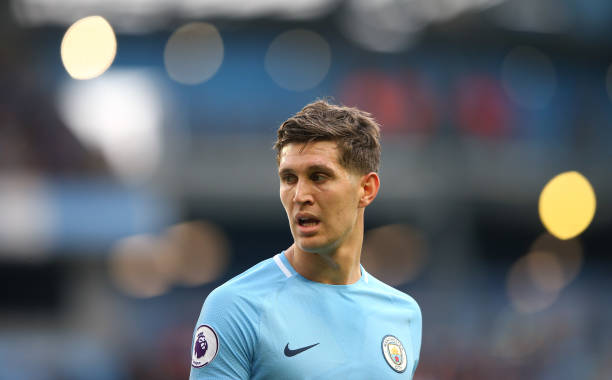 I was at the Etihad last year when, at 0-0, Stones misplaced a pass in his own half that allowed Nathan Redmond to run clean through and score. It was an awful mistake in what was eventually a 1-1 draw with Southampton, and two points dropped at a vital time. That wasn't the first costly blunder John had made in his career and – as with any footballer – it would not be his last. However, much to the disappointment of rival fans and pundits everywhere, the errors for which Stones became notorious appear to have vanished this season.
Instead, what we've seen this year is a confident, assured defender who knows exactly when to play out from the back and when to clear it into the stands, when to run into midfield and when to drop deep, when to lunge into a tackle and when to stand off his man. In short, we've seen a guy who knows exactly what he is doing. Of the eleven goals City have conceded in all competitions this season, it would be most unfair to pin the blame on Stones for any of them – and there's barely been a poor back-pass in sight.
4. Leadership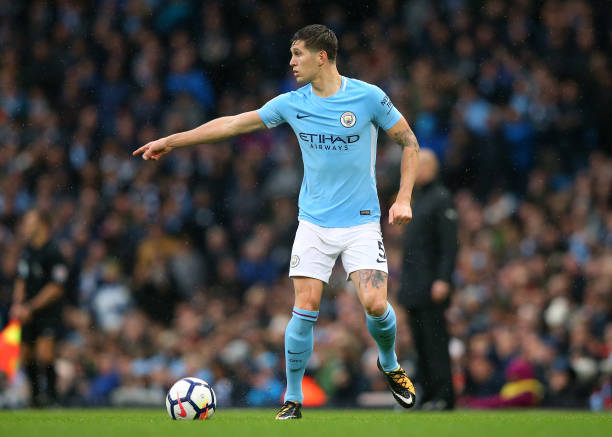 For a good four years now we've been hearing (and, for the most part, silently agreeing) that Manchester City's defence is far worse without Vincent Kompany. At times, frankly, it's been a mess. From Nastasić to Demichelis, Boateng to Mangala, we've never quite looked the same without the big Belgian in the side: 4-0 away to Everton last season following a 4-2 defeat at Leicester and a loss by the same scoreline at St Mary's the season before.
Suddenly, that's all changed. Stones (along with Otamendi, whose contribution cannot be overstated) has become a leader of the team, commanding his defence with a brilliant assuredness. Other players, some of them up to ten years his senior, follow John's instructions without question and it's especially telling that he was offered temporary captaincy against Feyenoord when Fernandinho went off. Even more interestingly, he denied it and insisted Kevin De Bruyne wore the band instead. Unlike a lot of other players, Stones recognises that there's more to leadership than an arm accessory.
5. Goalscoring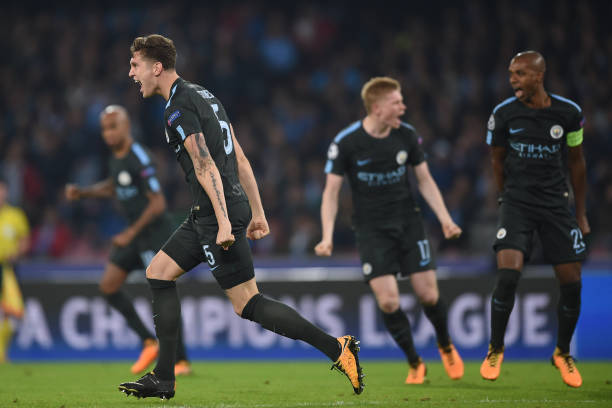 What does every world-class central defender need? Confidence, yes. Strength, yes. But another quality that defines the very best of the bunch is the ability to come up with a big goal every now and then (as Sergio Ramos and Vincent Kompany will testify). Before Stones signed for City, the Englishman had managed to rack up just two senior goals in his 101-appearance career. Since the move to Manchester, though, his numbers have shot up. He's got five goals in 58 appearances for the Blues, meaning he's averaging better than a goal every 12 games. While this may not be a vital trait, it's certainly a big bonus to have goals coming from all over the pitch.
And it helps that some of them have been important goals too. After getting off the mark with an (admittedly meaningless) header against West Ham United at the end of City's 0-5 FA Cup thrashing, he stretched to put away what seemed at the time like a crucial one to put City ahead in the 5-3 win over Monaco. Coming into this season, Stones has followed up with a brace in the Champions League group stage opener against Feyenoord and the vital second City goal in the recent 2-4 away victory over Napoli. After an unspectacular start to life in the opposition box, John has really started to learn the ins and outs of defensive attacking.
And finally…
6. Cajones
"John has more balls than everyone here" – Pep Guardiola
And that's a fact.