With the 2017/18 season well underway, Pep Guardiola's Manchester City are tearing up defences both domestic and European. They're a goalscoring machine, creating chances left, right and centre (and usually then right again), with more goalscorers than Wayne Rooney can count up to. As Pep's perpetual whirlwind prepares to take on Championship leaders Wolves in the Carabao Cup, we take a look at the five players who can rack up the goals for the Citizens this season…
Sergio Aguero – 'The Favourite'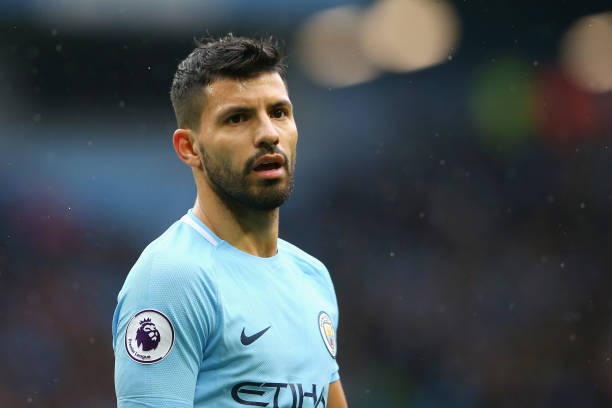 There's a reason they call him King Kun. At the time of writing, Argentine Sergio Aguero is just one goal away from becoming Manchester City's outright all-time top goalscorer in all competitions, displacing pre-WWII star Eric Brook in the process. With seven goals already in the current campaign, Aguero has overcome Liverpool, Feyenoord and some very dodgy taxi driving ahead and will be itching to get his hands on that long-awaited scoring record.
But what makes Aguero the best? In an illustrious history featuring the likes of Carlos Tevez, Shaun Goater and Wilfried Bony, what helps this somewhat short South American with a cartoon reference for a nickname rise high above the rest? To be honest, I could answer that question with the words "QPR Game" – but there's a bit more to it than that. As the Berahino's and Bendtner's of this world come and go, Aguero's low centre of gravity, damaging change of pace and – above all – an audacious finishing range have gifted him with the longevity to establish himself as one of the finest Premier League strikers of all time.
Gabriel Jesus – 'The Competitor'
Described by Danny Murphy last week as 'the best young player since Messi', our boy from Brazil has all the tools needed to live up to the billing. In Kun's absence, a direct result of the aforementioned taxi crash in Amsterdam last month, Gabriel Jesus has stepped up to the plate and delivered in quite spectacular fashion. The absolute embodiment of a 'score-from-anywhere' striker, the ex-Palmeiras man has already notched up eight this season, ahead of his rival-turned-partner Aguero.
At just 20 (twenty!) years of age, Gabriel is already terrorising centre-backs with his tenacious movement and relentless energy. Like so many of his Brazilian comrades, he possesses surprising strength and aerial prowess, coupled with an unquenchable desire to get on the end of every cross, through-ball and rebound going. However, what sets him apart from the second-rate strikers that fill up lesser teams is a natural finishing ability: no matter what body part he's asked to use, the 'Second Coming' will almost always put his chances away.
Raheem Sterling – 'The Underdog'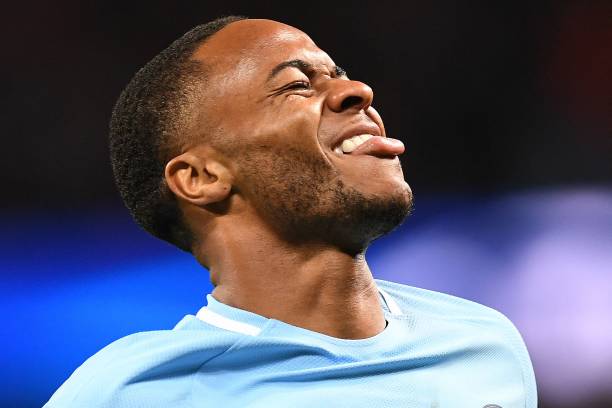 Question: Who doesn't love an underdog?
Answer: Liverpool fans.
In fact, pretty much everyone in Britain seems to have a thing about Raheem Sterling. So I can only imagine how angry they all are that Raz has as many league goals in 2017/18 as the great Harry Kane himself. In fact, he's got almost as many goals this season as he's started games (but God help him if he dares celebrate them) and is setting them up too. Teach the guy to dab and he might even be world-class.
True, Sterling faces stiff competition from Aguero and Jesus for goals in this campaign – and, being technically a winger as opposed to a striker, is at something of a disadvantage. But the 23-year-old hasn't let that stop him so far. On the contrary, his incredible pace and unpredictable movement give him the edge over his counterparts on other teams (we're looking at you, Dele). Winger or not, Sterling plays in a system that will often see Aguero, Jesus, Silva or De Bruyne (among others) drift out wide to receive the ball, looking to fire it back towards the centre. On these occasions, Raheem will blaze into the box with runs of sheer brilliance to finish off a flowing City move.
Leroy Sané – 'The Rising Star'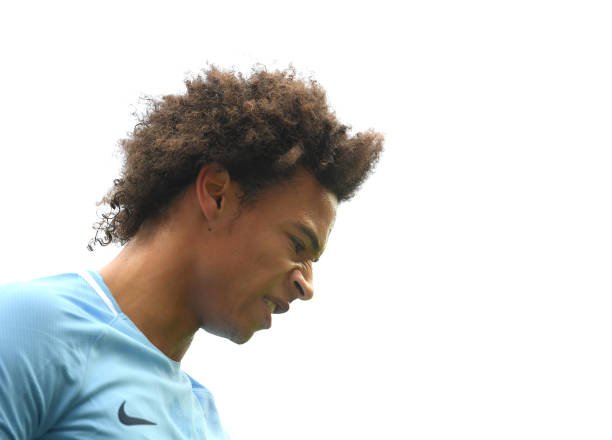 The dark horse of the group. Sané doesn't have the cold, punishing finishing skills of Aguero or the unstoppable movement of Gabriel Jesus, but what he does have is unrivalled pace and a unique flair. Like Sterling, being a wide player puts Leroy at a disadvantag e- but with seven goals and four assists already this season, I'd say he's doing alright, wouldn't you?
The German arrived from Schalke last summer for what now looks like a bargain fee, and despite taking some time to settle he had a wonderful start to the calendar year. Now, after a shaky beginning to this campaign, he seems at his best with wonderful goals against Crystal Palace, West Brom Albion and Liverpool to his name. On the other hand, I actually think Sané is the least developed footballer on this list – like most young players, he's prone to the occasional bad decision and lapse of concentration. The talent, though, is there. That much can't be denied.
Bernardo Silva – 'The Newcomer'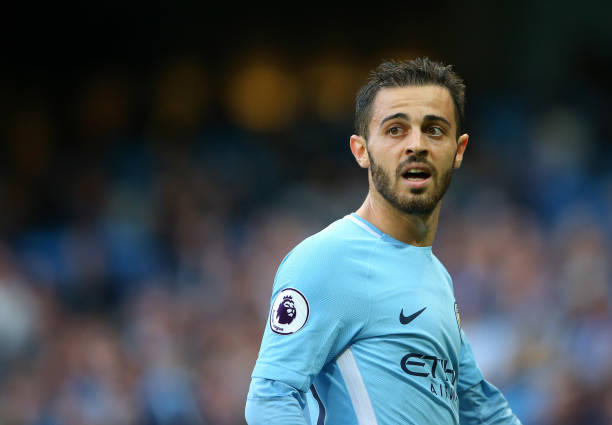 Ok, so this one's a bit far-fetched. But Bernardo Silva is certainly our next-best goal threat outside of the traditional forwards. He's racked up almost forty of them over the course of his career and has never played in a team quite like City's. With Kevin De Bruyne, David Silva and Ilkay Gündoğan spraying balls up the pitch, the Portuguese will be more than happy to benefit from the service of the more experienced players. So far he's played a bit-part role this season, managing only a few starts, but has already shown flashes of the brilliance that lit up France last season with Monaco.
Bernardo's versatility is key here; he can play on the right, in the centre and even as a false nine if Pep desires. With a cool finish, strong individual technique and wonderful spatial awareness, Bernardo could turn into a Messi-esque goalscoring machine under his new manager – you never know. All the same, I wouldn't put any bets on him for Golden Boot any time soon.