Manchester City's remit of attracting the best players in the world means that City fans might take for granted having players starring on the international stage. However we must be reminded that until recently, we were starved of such star power.
15 players have been called up during this international break, which is the joint-most in the Premier League. This is a stark contrast to what fans have been used to from the mid 90s to the start of the revolution that we have seen since the takeover.
City fans, myself included, used to delight at players getting bit-part roles internationally during the Kevin Keegan, Stuart Pearce and Sven-Goran Eriksson regimes. We had been deprived of players with international appeal since our capitulation down the leagues. Our collective delight reached its zenith when one of our own, Shaun Wright-Phillips made his debut for England. Many fans bought England shirts with Wright-Phillips on the back, such was the joy in seeing him make it, but this also stems from fans seeing such a scarcity of their players on the big stages prior to that.
Micah Richards and Joe Hart then picked up the baton from Wright-Phillips and a few years later on, we are now being spoilt for choice.
Players such as Kevin De Bruyne, Sergio Aguero and David Silva are not just lighting up the Premier League but are also key figures for their respective countries. In Silva, City have a player who will arguably go down as one of the best to ever wear the red of Spain. We have World Cup, European Championship and African Cup of Nations winners in our midst. Yaya Touré, now retired from international duty, was a key figure for the Ivory Coast and helped them to win the AFCON for only the second time in their history.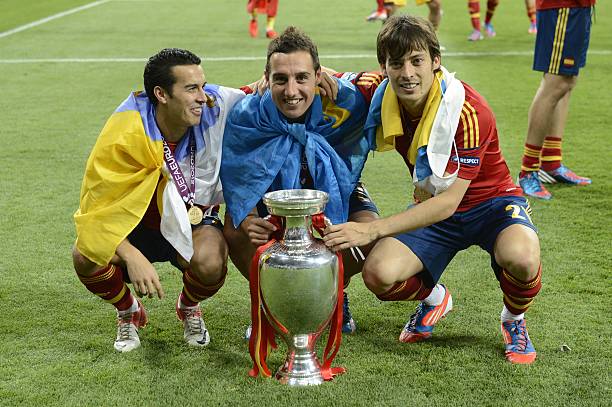 Whilst you want your own players to thrive on the biggest stages internationally, to show off their talent to the world and you can look on proudly, the price to be paid for getting to the tournaments can be high for both players and the club. Players suffering from too much competitive football in the English season can often look jaded when it comes to the end of season tournaments, and their clubs will have to grant them an extended break which impacts the next season.
Whilst the European Championships and the World Cup still get the juices flowing for most fans, it's the qualification to these events that draws annoyance. International breaks during a season can break up momentum and nowadays usually sees your team fly out to all corners of the globe. Indeed, it is City players who have the furthest to travel during this break as cumulatively they will clock up over 105,000 air miles, over 30,000 more than their next top 6 rival. City have had a strong South American contingent for some time now, and this is the negative side of it.
The positive though, is that having players playing internationally on such a regular basis opens City and their players up to a wider audience. With the City Football Group continuously looking to expand to improve the City brand, there can be no substitute for the recognition and adoration that an international player can bring to the club. Gabriel Jesus has said he was aware of City after Robinho joined, and it could be said that Robinho helped City on their way in terms of global appeal. Pre Robinho and pre-takeover, the chances of a young Brazilian prospect having their heart set on City would be very unlikely.
Now our players play key roles for nations steeped in internal footballing glory; Brazil, Argentina, Spain and France have all been populated heavily with City talent. Nations such as Belgium who are probably in their golden age have also leaned heavily on our stars.
It could be easy for City fans to just view the negative side of it, however as we strive for global recognition and appeal, a huge part of that is down to attracting world class players. The fact that 15 players have been called up should be seen as a compliment, and testament to how far we've come in recent years.