After City sunk Chelsea at Stamford Bridge on Saturday evening, the Brazilian press were ecstatic about the impressive display by Pep Guardiola's team. It's no surprise that the Catalan, who revolutionised world football, has finally been able to develop his game in the Premier League. And it's good to watch it happening before our very eyes.
In Brazil, half of the press still wrings its nose (we use this expression a lot in Brazil – it means that they are always questioning Guardiola's choices) at Pep. Many people here, as in England and elsewhere across the world, believe that his former jobs were easy, simply because he had world class players at his disposal. It is true that Barça and Bayern had some of the best footballers in the world. At Barça it was perhaps made "easier" still because he managed the best player in the world. But on the contrary, it's not easy to deal with it as some may think.
Now though, a large part of the Brazilian press recognises the genius that is Pep Guardiola. On Saturday's broadcast of ESPN Brazil, Mauro Cezar Pereira, one of the best sports commentators in the country, took a bow for Pep. He was impressed with how Pep's teams are not only always desperate to win, but how his players also seek the perfect goal, the perfect build-up play, and finally the fact they always want to dominate the opposition, regardless of their stature. He said whilst he is not against the pragmatic style of Chelsea's Antonio Conte, he has a deeper admiration for our beloved bald man and his obsession with winning every game. And not just to win: to win in his own way, with his philosophy. This is something that we, Brazilians, were used to, before we lost our identity after the talented generation of 1982 failed to qualify from the 1982 World Cup group stage.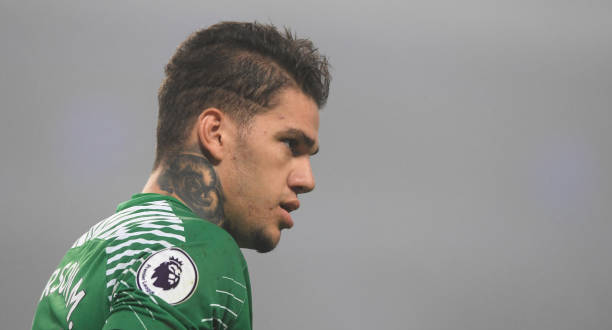 It is also worth mentioning the strong Brazilian core. Ederson is already seen by many as the future number one of the Seleção, and it's amazing how well he has adapted to a league completely different to Portugal's Primeira Liga. He reminds us of the legendary Taffarel, winner of the 1994 World Cup, in one of the most important aspects for a goalkeeper: he is very calm. He does not seem to despair at any point in the game. Danilo too, who Allegri, Conte and Pep chased over the summer, despite his poor stint at Real Madrid, has impressed in his early performances and was the first to jubilantly congratulate Kevin for his goal at Stamford Bridge.
Fernandinho is still paying his dues for Brazil's infamous 7-1 defeat to Germany, and because of this part of the press and swathes of Brazilian fans are blinded to the fact that he is a great player. Against Chelsea he was sublime. It is worth remembering that this season he does not have Yaya Touré or another defensive midfielder at his side as he has had in previous seasons, which could've made things more difficult for him. But the trio of Fernandinho, David Silva and De Bruyne has come together and developed a fatal edge.
And what about our golden boy, Gabriel Jesus? He gets better and better every day. He has incredible potential and will certainly be one of the best attackers in the world very soon. Against Chelsea he played in a central role, the role he prefers, and he put in a great performance. He was almost rewarded with a beautiful goal, only to be denied at the last moment by Antonio Rüdiger. With Agüero out, he has the perfect opportunity to score many goals, and I have no doubt he will do just that.
In Brazil, people are delighted by Manchester City. Here, the vast majority of people got used to seeing only Barcelona and Real Madrid matches for many years. From England, Chelsea and Manchester United have always been the favourites when it came to the Premier League. Today, it is no exaggeration to say that many children across the country are turning on the TV to watch Pep Guardiola's City, with Gabriel Jesus, Kevin De Bruyne and Sergio Agüero. I remember that it was only a few short years ago when I, seemingly the only mad-man in Brazil, would wake up early to watch Darius Vassell, Martin Petrov and Stephen Ireland, and said proudly it was my team. That's some improvement, no?