Manchester City could sign a Lionel Messi or Cristiano Ronaldo with their financial power, but the club has a philosophy that goes beyond simply buying the biggest names, Fernandinho has told Goal.
City regularly invest heavily but have yet to really pay an earth-shattering fee for any player, with club record signing Kevin De Bruyne the 12th most expensive player in history. To compare, Manchester United have paid three larger transfer fees than the £55m splashed out for De Bruyne, who cost three-and-a-half times less than Neymar.
That is because City continue to try and build the perfect team instead of buy the perfect individual.
"Could we sign Messi or Ronaldo? I guess so, but then you have to consider the club's priorities first," Fernandinho told Goal.
"We have the financial power, everyone knows that, but there's the priority issue that must be considered.
"Are we aiming to sign one player or to assemble a strong, competitive team to achieve our goals? Sometimes people mistake some things regarding that, thinking just one player would make up for the needs of an entire club. Maybe it's not supposed to be like that.
"City have been working throughout the years to mount competitive teams and pursuing titles. Of course the club has made some big and strong investments in the beginning, with top-level and well-known players, but the project itself is based on having a strong team, on developing a top academy structure to reveal new players.
"The City project is much more than about signing a single player with a strong name, that would eventually cost a lot more."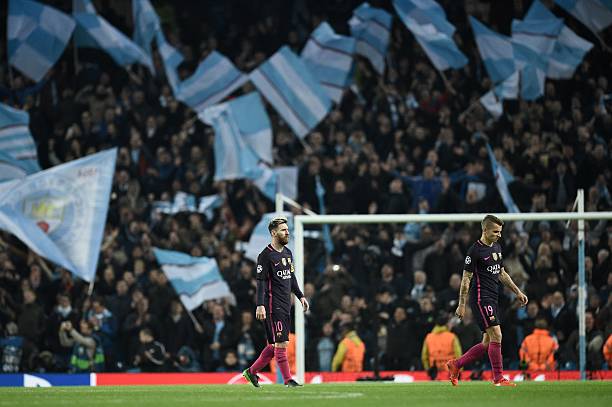 City are often accused of paying exorbitant fees for players, but proved last year they can still find value in the market when they snapped up Gabriel Jesus for £27m, an amount that seems like peanuts given the prices inferior players have gone for since.
"We are happy with that [Gabriel Jesus deal], because the club managed to pay little for a wonderful player with a huge future ahead of him, whose perspectives are the best possible.
"Somehow, Gabriel managed to be 'left out' of this transfer market madness we are all seeing nowadays."
When Manchester City do have their 'complete' squad, perhaps then they will pay a top ten transfer fee, but as Fernandinho said, the project is more about signing the right components more than the biggest brand names.