I don't get it. I really don't.
Leroy Sané, one of the most exciting and explosive attackers in world football, playing wing-back. The idea, in theory, sounds ludicrous. And as we saw last night, the idea, in practice, was a disaster.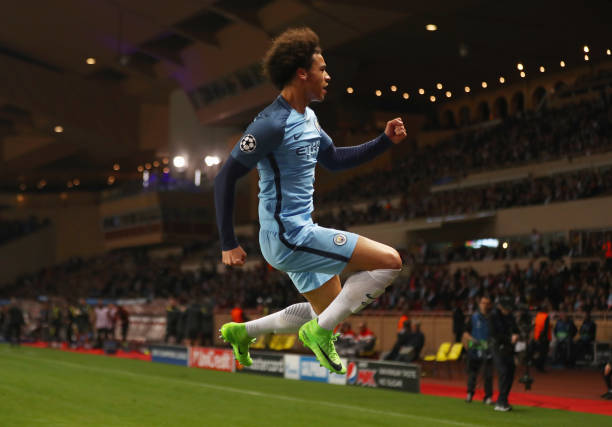 Everton
Many Blues were calling for Sané to start against Everton after he was only named on the bench against Brighton and Hove Albion. Those fans got their wish when the German winger was selected at the expense of Danilo, who had impressed during pre-season. I raised the issue of him playing at left wing-back on Twitter, but the majority of people were unmoved in their stance, believing that he would have to do very little defending and would actually end up playing as a left winger.
It was clear straight away that Pep had made an error. Everton proceeded to target City's left-hand side at every opportunity, with long and curved balls over the top of the defence for the gutsy Dominic Calvert-Lewin to chase.
Calvert-Lewin causing City a few problems here with some intelligent running down the flanks.

— City Watch (@City_Watch) August 21, 2017
The former Schalke man struggled to get involved in the game in an attacking sense, the only real highlight being a nice one-two with Kevin De Bruyne which resulted in a City corner. Apart from that, he caused Mason Holgate very little trouble.
In the 35th minute, disaster struck.
Sané was headed the ball by Vincent Kompany and decided to keep the it in play. Hassled by Calvert-Lewin and Holgate, he exhibited a complete lack of awareness and common sense by trying to play the ball back to Kompany. The pass was way too short. Sané tried to jog back but he once again was unable to help out defensively. Everton went on to score the opening goal through Wayne Rooney. The night didn't get much better for Leroy as he somehow managed to give away two foul throws and probably turned in his most disappointing and ineffective performance in a City shirt to date. He was put out of his misery after 69 minutes, with Bernardo Silva coming on to replace him.
Sympathy
I have a lot of faith in Pep Guardiola. I believe that he is by far the best man for the job, but many seem to think that he is immune to criticism and that isn't right. Pep messed up on Monday night. Regardless of what you think about the system used, he got the personnel wrong. Sané should not have started in that position ahead of Danilo. He doesn't have the discipline to play that position, he doesn't have the defensive intelligence to play that position, and he doesn't have the defensive ability to play that position.
But these weren't things that we had to wait until Monday to find out. We already knew all of this. So why did Pep play him there anyway? Would he have played Arjen Robben at right wing-back? Franck Ribery at left-wing back? No, of course he wouldn't have. It would have been a waste of their talents and of detriment to the side's defensive work.
Sané was unnecessarily shoehorned into an unfamiliar position to suit the system and Everton punished us for it. Pep was punished for it. Leroy Sané was punished for it. We, as fans, were punished for it.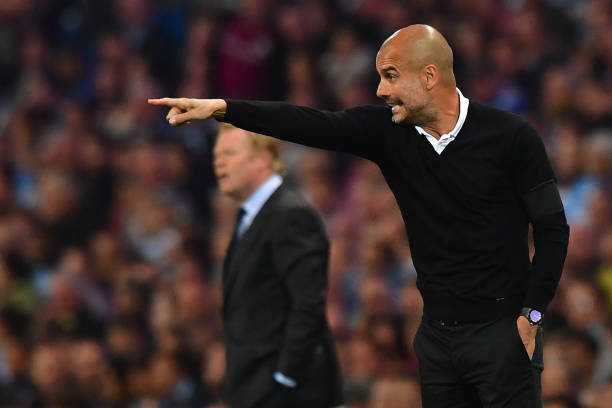 The Future
This isn't an article about which system we will use, so I'll refrain from going into detail about that.
But Pep has to acknowledge this mistake and learn from it.
Deploying Leroy Sané at left wing-back isn't just detrimental to the team's defensive efforts, it actively weakens the team going forward.
We have a potential superstar on our hands here. Sané is arguably the most explosive player to grace the Premier League since Gareth Bale. And we're wasting him.
He isn't a left wing-back. Stop playing him there, Pep.