As the dawn of the new Premier League season edges nearer and nearer, let's recap the penultimate week before the boring part of football, the season itself, begins.
City Round-up
Ins: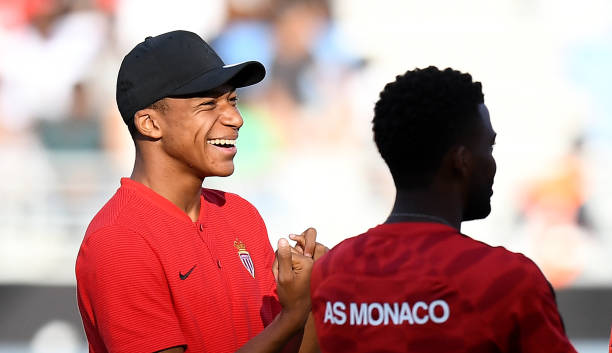 Much like last week, not too much has happened in the way of significant, official progress. Benjamin Mendy succinctly captured the mood in gif form after pictures emerged of Leroy Sané and Kylian Mbappé looking friendly following a photo-shoot. The photo-shoot was for Nike, and this sponsorship was a reoccurring theme in the weeks news – with rumours that Mbappé has a 'big-club' clause in his Nike contract which would allow him to leave should a big club sponsored by Nike, ie. City, Paris or Barcelona, come in for him.
Similarly, it was reported by ESPN that Monaco owner, and bank-roller in chief, Vadim Vasilyev, thinks that Mbappé should move 'in accordance with sporting reasons'. Now the comment was perhaps disingenuously taken out of context; it was presented that Vasilyev had accepted that Mbappé was leaving. But, it's likely that he meant the player would perhaps be best staying at Monaco, rather than being lured away by the sweet nothings of money.
Notwithstanding the obvious 'when I was 18 I was doing this, this and that, whereas Mbappé is on lips of every big player in the football world' joke, I think it's an incredibly meteoric rise, one that is perhaps even sharper than that of Messi. Of course the question is how much can you deride from not even one full season of football in a supposedly poor league. But, the big boys seem sold and since Neymar's mind-boggling move, perhaps another ridiculous move is on the cards, and perhaps more pertinently, we'll be the ones paying the fee.
On the other hand, Alexis Sanchez, if recent reports are to be believed, seems to be staying at Arsenal, albeit for only a year. I wrote last week that I thought the one year option at Arsenal is a risky one for the club to take, and could seriously blow up in their faces, but if they want to sacrifice upwards of £50 million for pride only and a faint shot at glory, so be it. Hopefully City will remain interested next year and pick up one of the all-time great free transfers.
Whilst some sources still maintain City want to secure both a centre-half and a forward, it looks ever more likely that only a forward will be signed, with Pep even contemplating the once unthinkable, and keeping Mangala, though Middlesbrough's Ben Gibson has been linked with us this week.
Outs: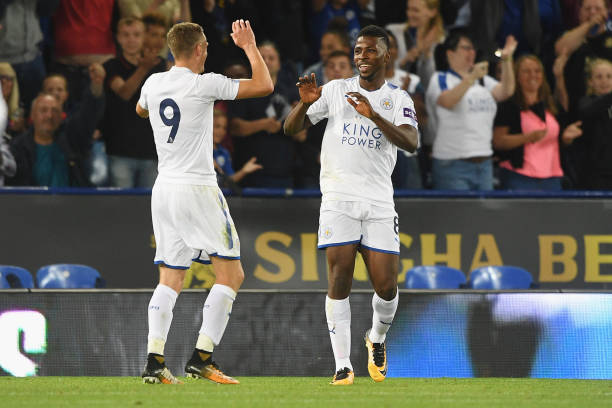 Kelechi Iheanacho's departure has finally happened and he's already making waves at Leicester. It is almost two years ago since this almost unknown quantity – to anyone outside the club at least – produced a last-gasp goal, a celebration laced with genuine ecstasy, and the birth of a cult icon. I'm not sure that Kelechi has been given a full chance at City, but I'm excited for him at the King Power and I'm happy that we've got a reported buy-back clause.
Fernando's move, too, has been completed. Whilst it does free up a slot for another player, and it's very questionable that Fernando was ever good enough for us, we do look a little bare in the defensive midfield department. Fabian Delph's proposed move to Stoke hasn't been mentioned too much in the past week, but Wilfried Bony's protracted move to return to where he made his name, Swansea, reached the milestone of City setting a fee: £13million. Should Bony and Delph go, it would mean that only Nasri and Mangala remain of players who most wanted rid of when this window opened, and as we mentioned, the latter might yet stay.
One Player In Focus: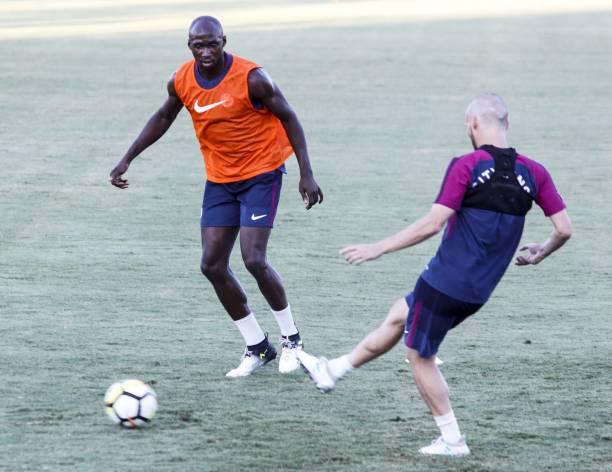 Eliaquim Mangala. He's… interesting. His first competitive appearance was that utterly complete performance alongside Vincent Kompany in 2015. A few games later, Big Quimmy Mang scored an own goal and got sent off as City scraped past Hull. From there it has developed into that joke you laugh at but only because otherwise you'd cry, not alleviated the revelation that Mangala cost more than we'd thought. Not that the fee matters, but it meant that he would always be bunged in with our £40m stars; all of whom have been successes, other than Mangala.
Now 26, Mangala still obviously has time on his side. There was never a particular problem with Eliaquim's failure to adapt to the physical side of the game; he can overpower the stereotypical forward front man as he did to Costa so well on his debut. He is fast, too. The problem was always perhaps concentration, or the tendency to make horrendous mistakes. Pep is notorious for being able to help guide a players' brain – after a few weeks of playing under him, Serdar Tasci was delivering precise, horizontal, midfield-splitting balls. He seems to not fancy Mangala, who by all accounts actually had a very good season at Valencia. Perhaps there is a light in blue for the man who was once derided as 'crap', 'not suited to the PL' and that he should 'never play again', but at least no offence was intended.
Around the World: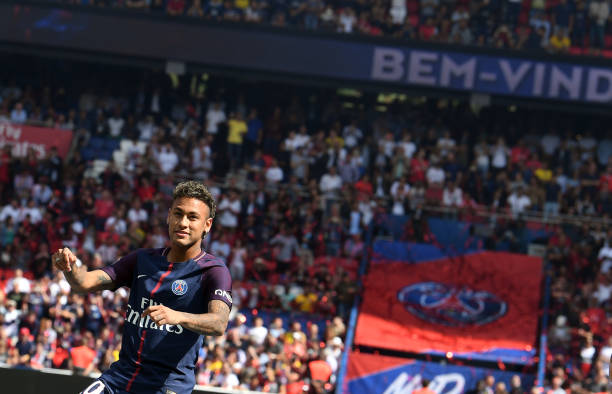 Weekly readers of this blog can now consider themselves caught up in terms of European transfers.
This week in England has seen a slight lull. Arsenal, City, Chelsea and United have signed a couple of players each, mostly for the first team, and each squad looks better than it did at the backend of last season, yet all four could still return to the market. Spurs, brilliantly, have not bought anyone. I say brilliantly because I think this stratagem may backfire, and backfire badly. What appeal do some top clubs have if they don't have regular Champions League football? It is a crude comparison to say that Arsenal have signed a star in Lacazette whilst in Europe's beta competition, but is a comparison nonetheless.
It was this week that football reportedly died. People, mostly 'in the know' pundits were falling over each other to try and paint the gloomiest picture of Neymar's record breaking move to Paris. It's too complex to discuss all the small details or have an intellectual discussion of why Neymar moved to PSG, whether you're on the money or glory side of the debate. Personally, I think football died when the Etihad ran out of chips that time.
But that move does create an interesting situation.
It's a fairly common opinion that Barcelona are being run into the ground. Their squad is almost laughable for a team like Barcelona, their once enshrined 'holier than thou' and beautiful football philosophies are being dragged through the dirt and deeper. Some are suggesting that Barcelona perhaps needed this deal, and the funds it brought with it, to regenerate and as a shot in the arm. Just because you're part of the footballing aristocracy, doesn't mean you can't be beaten up, especially when City and PSG have just rolled into town. Barcelona reportedly want Coutinho, with other options being Dembélé, Hazard and Dybala, which seems a little back to front. They've also had talks for rumoured City target Inigo Martinez, but that now seems to be dead. I think it'll take more than a centre back and a Neymar replacement to help Barcelona, but then again, they do have D10S on their side.
Another one-time City target, Holger Badstuber, has made a move this week. Rather than Manchester, Badstuber will have the small inconvenience of relocating to newly-promoted Stuttgart. Bayern seem finished in the transfer window and have done for some time, and Borussia Dortmund may need replacements for Ousmane Dembélé and Emre Mor – City's Jadon Sancho is an option. Leipzig have seemingly repelled Liverpool's attempts for Naby Keita, but for how long nobody is quite sure, as it's reported that he has a £48million release clause in his contract next summer. Perhaps City would be interested by that point?
Worst Rumour of the Week:
'Monaco to test Arsenal's resolve with £45m bid for Alexis Sanchez'
……………
It's amazing how newspapers can be even lazier when creating transfer nonsense than when they're attacking Raheem Sterling. I wanted to mention the flurry of bets placed on Bale to City in Wales, but even that wasn't as unfounded as this sterling effort.