You wouldn't have thought it in a million years considering the inescapable hype surrounding new Manchester City signing Benjamin Mendy in the past two months, but the club's most desired acquisition in this transfer window wasn't always living up to expectations at the top level.
At the start of his rise to glory, the Frenchman – showing extreme potential with Le Havre at the time – was courted heavily by Sunderland in the summer of 2013. Fortunately for the left full-back, Marseille were able to match the initial offer made by the Black Cats, swaying a young Mendy to the south coast of France.
The Parisian's tenure at Marseille began rockily, with a self-appointed spokesman for the club suggesting he should try somewhere else due to his poor form. Despite this, Mendy persevered to become one of their more consistent players in his last season with Les Olympiens before joining Monaco in 2016.
Twelve months on, the 23-year-old justifiably carries a reputation – a reputation that exclaims the words: 'I am one of the world's best young full-backs'.
But what did this newly signed maestro do in such little time to earn the attention of a host of Europe's top clubs? Here are the top ten performances that I think may have caught Pep's eye: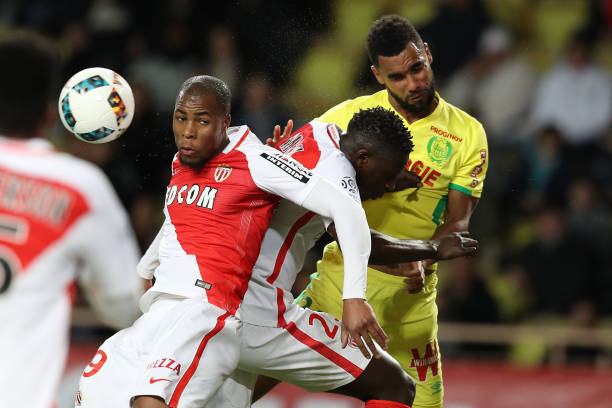 10. AS Monaco 4-0 Nantes (Ligue 1, March 2017)
Mendy's talents were already well and truly known at this point in the season, but there is no doubt this performance at home to Europa League-chasing Nantes helped plant a few seeds in deciding minds at the Etihad. Scouts, and Pep himself, had already flown out to France to witness the extraordinary talent at this point and will have been mightily impressed by this display.
Nantes' Leo Dubois had a hard time dealing with his bursting runs and that showed in the post match statistics, with Mendy unfortunate to miss out on two assists that should've been converted.
9. AS Monaco 6-0 Nancy (Ligue 1, November 2016)
Whilst Guido Carillo and Radamel Falcao both registered braces in this 6-0 rout over Nancy, making them the stars of the show on paper, Mendy's pin-point deliveries for two of the goals highlighted just how many problems the youngster can cause going forward. He even turned three Nancy players at once before dinking a cross onto the head of Carillo for his first goal.
8. PSG 1-1 AS Monaco (Ligue 1, January 2017)
Despite another new City signing, Bernardo Silva, grabbing the headlines with a last minute equaliser, Mendy's impressive defensive performance against the extreme pace of Lucas Moura will have definitely caught Guardiola's attention. City's manager was in the Stade Louis that very night and will have been on the phone to Txiki Begiristain very soon after.
7. AS Monaco 2-1 Tottenham (Champions League Group Stage, November 2016)
This was one of the first night's that Mendy took the limelight on the biggest stage of all, helping to cement Monaco's place in the last 16 of the Champions League whilst effectively demoting Spurs to the Europa League. If it wasn't for Hugo Lloris' exemplary showing between the sticks, either Mendy or Djibril Sidibe's destructive power at full-back would've easily claimed the Man of the Match award.
6. AS Monaco 2-0 St Etienne (Ligue 1, May 2017)
Last day of the season, on the cusp of Monaco's first title for 17 years, this was a true psychological test for City's new signing. All Leonardo Jardim's men needed was a point to claim the Ligue 1 trophy – and Mendy's assured, composed performance at full-back was just what Guardiola wants from his defenders.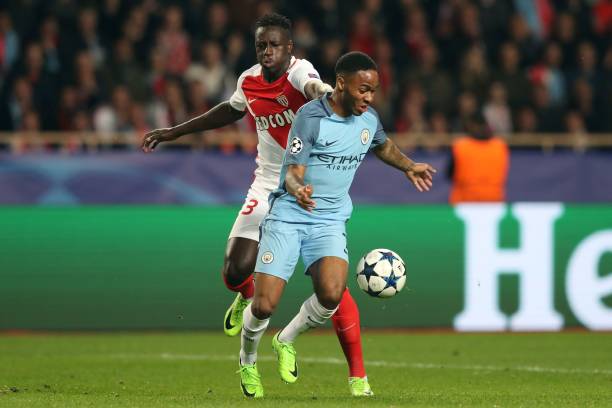 5. AS Monaco 3-1 Manchester City (Champions League Last 16, March 2017)
On a humbling night for the Blues, the only possible silver lining supporters can take is knowing the man who caused so many problems down the left hand side is now in a City jersey. Bacary Sagna and Raheem Sterling seemed to have no answer for Mendy's powerful surging runs, the Parisian's performance only having been overshadowed by Bakayoko's match winning header. Pep had a front row seat.
4. AS Monaco 3-0 CSKA Moscow (Champions League Group Stage, November 2016)
Mendy delivered 15 crosses – one of which was an assist for Falcao – throughout the 90 minutes and was a nightmare for CSKA's Mario Fernandes to contain. He also achieved a 100% pass completion rate, contributing to his nightmare-inducing performance.
3. Manchester City 5-3 AS Monaco (Champions League Last 16, February 2017)
Despite being part of a leaky defence at the Etihad, Mendy's powerful runs gave City problems all night long – a notable moment being when Mendy humiliated Kevin De Bruyne with a cheeky nut-meg when the Belgian attempted to close him down. It was that moment that Blues everywhere knew it had to be.
2. AS Monaco 3-0 Nice (Ligue 1, February 2017)
Heavily involved in all goals, finding Germain in acres for the opener, whizzing the ball across the area to Falcao for the second and cleverly slipping it through to Lemar who set up Falcao for a brace and Monaco's third, this match showed the true extent of Mendy's devastating capabilities. This was the 23-year-old at his best.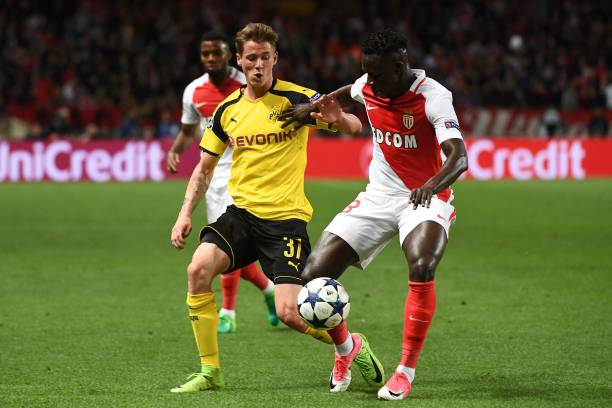 1. AS Monaco 3-1 Borussia Dortmund (Champions League Quarter-Final, April 2017)
Dortmund had no answer for Mendy's overlapping runs, highlighted when he cut in from the left and fired a stinging drive at Burki, resulting in Mbappe burying the parried shot. He then combined with Mbappe to assist Lemar for Monaco's second goal of the night, a goal which more or less put Monaco through to the semi-finals of the Champions League for the first time since 2004.