Every dog has its day, all good things come to an end, nothing good lasts forever. Whatever cliché you want to label it with, it's safe to say that the day when rumours of Sergio Agüero's departure from the club turn out to be much more than just mere speculation, it will be a very sad one indeed.
He may well have signed for the club six years ago to the day with the reputation of an incredibly talented and promising young forward but when the time sadly comes for Agüero to wave goodbye to Manchester City, there's definitely no doubting that he will leave the club recognised as one of the most important players in both City's recent and all-time history.
For football fans from afar, many will rightly point to that day back in May 2012; that game against QPR and that goal which catapulted City into the dizzy heights of Premier League success. Yet whilst his title-winning goal with seconds to spare will certainly not be forgotten, forever recognised as one of the most poignant moments in Premier League history, for me Sergio is much more than 93:20.
Of course, that last-second smash past Paddy Kenny will perhaps be the moment he's remembered for in years to come by Premier League fanatics, but as an honest football supporter without any blue tinted spectacles on (for the moment!), I find it incredibly difficult to think of another Premier League forward as reliable, as effective and as prolific in the same period that Agüero has been at Manchester City.
Beauty is often in the eye of the beholder and to watch Agüero consistently hit the levels he has done in the past six years, playing and performing week in, week out in sky blue has been an absolute joy to watch – a stark contrast to growing up and pinning my pre-season hopes on Bernardo Corradi and Rolando Bianchi to do just that.
At the top of his game Agüero has been and remains simply unplayable, capable of scoring all types of goals and rescuing games by the scruff of their neck as he has done on many occasions. Even following the arrival of Gabriel Jesus midway through last season and the rumours that soon followed suggesting the Brazilian was not only brought in to apply some 'much-needed' pressure on Agüero but also viewed as a long-term replacement for the Argentine, Agüero's return to both action and goal-scoring was seamless, without fuss or drama and true testament to the quality of the individual.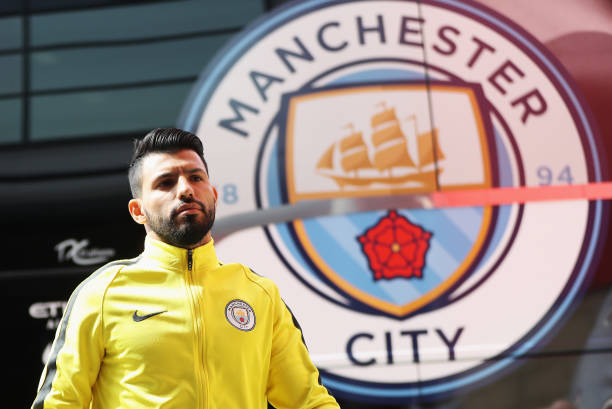 Besides, and away from the romanticism of what has felt like having the 'next best' striker on our books aside from the obvious Messi, Ronaldo, Neymar et al., it could be argued that such a glittering report on his time in English football is simply down to being an avid City fan. Yet you need only look at the stats for further justification of both his quality and the overall impact that he has had on the Premier League since his arrival.
A joy to watch, somebody who frequently rises to the big occasion and an extremely hard-worker he may be but Agüero's consistency during his time at the club often goes unnoticed, with 122 goals scored in 181 league games – a goal per game ratio of 0.67 bettered only by Thierry Henry in the list of Top 100 Premier League goal scorers.
Need I say any more?
Evidently in recent years it'd be unfair not to note the impressive goal-scoring records of the likes of Harry Kane, Romelu Lukaku and even as far back as Robin Van Persie who have earned similar comparisons to Kun in recent seasons. Yet with Sergio Agüero, I often feel that he just offers that bit more and is just that bit better than his competitors, whether that be down to his faultlessness in front of goal, his consistency season upon season or just because of his God-like status for providing me with the best footballing that I have ever, and may ever witness. Who knows?
One thing that is for certain, however, is that the day he draws an end to his time at Manchester City it will be a significant loss for the Premier League. Unlike many forwards who come and go, Agüero's departure won't be a case of another one simply biting the dust, instead more a large void that will prove incredibly difficult to fill.
Although there is a prevailing demand for a shift in focus to the future whereby youth development is prioritised in the next few seasons, it is important that City fans don't underestimate what they have in front of them in Kun Agüero. An exceptional forward, a loyal club servant and one of the best and most unique forwards of his generation in the Premier League – Agüero is an individual English football won't know what it has lost until he's gone.