So, I love the transfer window again!
City Round-Up
In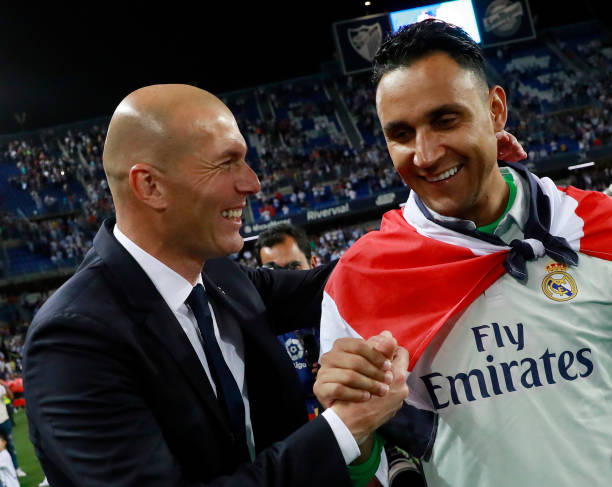 The 14th of July is a significant day in the history books. In 1099, it was the night of July 14th where the Crusader's final siege of Jerusalem began. In 1789, a Parisian crowd stormed the Bastille and blew the French state as they knew it further apart, an event which is still celebrated today. In 2017, it was on July 14th when Manchester City finally completed the signing of a full back. Not just any full-back, either. A good, English one.
Walker was the deal I expected to take the longest because of Levy's traditional hardball stance on out-going transfers, but after the Alves fiasco I expect Txiki woke up to fifty five missed calls and seventy three expletive-ridden texts from Pep demanding action. It didn't stop there, though… Kind of. Rumours about Mendy really caught fire at the same time Walker's deal took flight, but as of yet a move hasn't materialised. He keeps cryptically liking tweets about City, and recently tweeted '16/07/17', implying some kind of deal-ending date. But as of this very second, nada. Most of the reports on this assure that City are close to completing a deal, with only a few details to be signed before the deal can be considered done. Hopefully before next week's blog we'll have a left-back.
Now to the last of our long-term summer targets, Alexis Sanchez. Alexis has told the Chilean media that although his dream is to play in the Champions League, a potential move away from the Emirates Stadium all hinges on Arsenal. Whilst this is something we all likely knew, it does mean that Alexis is starting to make this issue public. This was the deal which always looked like it would drag out over summer and it seems like it has many more twists and turns yet. I've just looked back on where abouts the De Bruyne deal was at this point two years ago, and on this very day in 2015, then Wolfsburg manager Dieter Hecking said that Kevin would stay at the Volkswagen Arena at least a 'minimum of one more year'. Alexis rumours are at a similar, if not further along, stone on the path. This one could really go either way.
This week was also special because we've been linked with two new players. Pepe Reina and Danilo. Reina, famously of Liverpool but now at Napoli, seems to have a price tag of just a few million pounds. Any potential deal for the Spaniard would be a strange one for me, because although the initial rumours suggest Bravo would be leaving the club, it doesn't seem like that would be the case, and therefore, Reina would be joining as a third goalkeeper. Perhaps Pep has him lined up as a coach down the line? Or do we now have some unwritten bald quota?
The second, again slightly strange, legitimate transfer link is Danilo. Danilo, despite playing for the Galacticos, is a fairly unknown quantity in England. Proficient at right back, he can also play left back when needed. I think Danilo is actually a really surprising but good option to have. He'll seemingly cost somewhere in the £25m region, with Madrid aiming to recoup the fee which they paid for him two summers ago, but at 26 years old Danilo could represent a player who is still young but obviously has a great deal of experience. There are reports that City have overtaken Chelsea and are now close to completing the deal but as we saw with Alves, this means nothing yet.
Out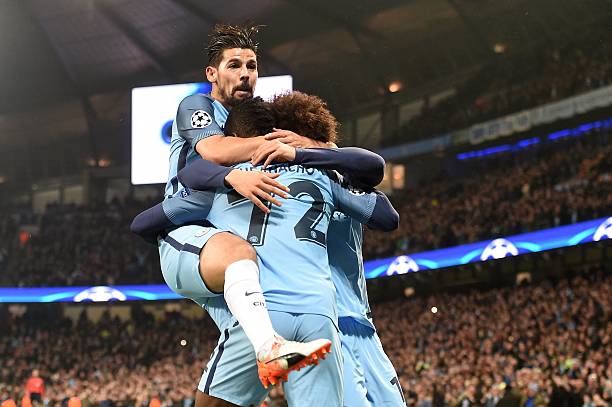 Nolito has left Manchester for Andalusia. Hopefully his daughter will have some colour return to her face and Nolito will be able to make a more tangible impact at Sevilla than he did here. City look like they'll recoup most of the fee they paid for him, and Nolito will go down as perhaps one of the most forgettable City players of all time.
Joe Hart's loan move to West Ham has now been finalised and, according to the Independent, includes 'a clause that if he is successful, makes the deal permanent'. I've got no idea what they're defining successful as, but hopefully Joe can put in some good performances against our rivals down at the Olympic Stadium. You've got to laugh at the fact City were hoping for £25m for him earlier in the summer for him, though.
City new boy Douglas Luiz is expected to be one of a host of players who join Girona on loan, a list which includes Pablo Maffeo and Marlos Moreno. Kelechi Iheanacho's deal to Leicester has been 'complete' for some time now, with a series of unknowns holding the deal back, whilst rumours have once again occurred on the subject of Agüero leaving- this time to Chelsea. Surely not?
One Player In Depth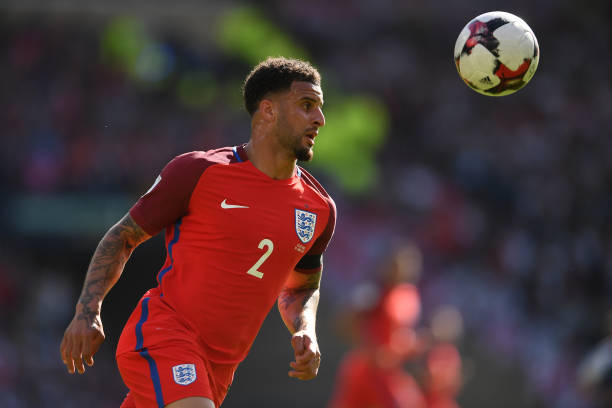 'Imagine if he could cross the ball'. As soon as Gary Lineker fired off the tweet, a barrage of abuse was fired straight back at him. Some accused him of being biased, some accused him of being bitter. In any case, we can all accuse him of being plain wrong. Squawka, right on cue, tweeted that Walker (203) had created the second most league chances for Spurs behind Christian Eriksen (377) since 2011/12. From right-back. Every 90 minutes, Walker created more than double the chances Zabaleta and Sagna did last season.
Much has been made of Walker's fee. City say that it's £45m plus add-ons. The add-ons include things like winning the Champions League. But naturally, as always seems to be the case with City, this fee has been inflated by 'the media'. It's being reported that Walker is the most expensive defender ever, which objectively isn't true, and it's even been written that Walker is the transfer which 'proved that the Premier League has been gripped by a collective madness'. The Daily Mirror even printed on their back pages 'the real price' of Walker being at £100m, which I assume includes his fee, his wages, the price of every meal he's ever eaten, every piece of clothing he's ever owned, all of his Pokemon cards, and the amount it costs to run the hospital in which he was born.
It has also been suggested that Kyle Walker cost 'almost double' what Bonucci did. Since when was £45m 'almost double' £35m?
Personally I've never been *that* bothered about what people write about City, but I think if any transfer shows collective madness it's buying back your own academy player for a world record fee for him to barely shine. City needed a right back, and there aren't too many who are better than Walker- if he wins the Champions League with us I'm sure City would be more than happy to pay that particular add on.
Other Clubs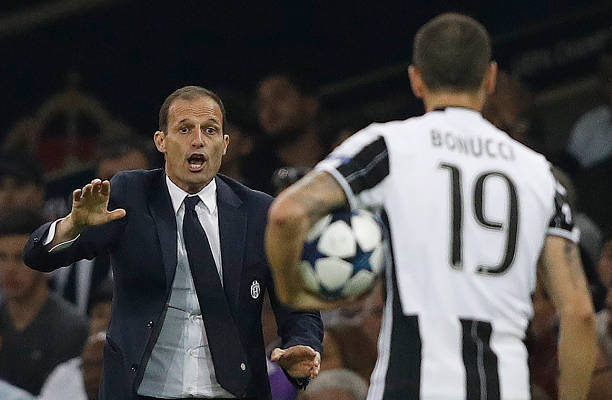 The Italian window thus far has been among the most interesting in Europe. Juventus, who have won Serie A six times in a row, have brought in Juan Cuadrado, who has been on loan in Turn for the best part of two years on a permanent deal. They've also announced the permanent signing of Mehdi Benatia. To fill the loan void, they've picked up Douglas Costa from Bayern, whilst Kingsley Coman has gone the other way.
The most intriguing and prolific business, though, has come from AC Milan. After years of sleeping, the Rossoneri have come to life this summer and have, at the time of writing, signed NINE players. Here they are in a personal order of how good a signing they appear to be; Leonardo Bonucci (£35m), Hakan Calhanoglu (£19m), André Silva (£32.5m), Franck Kessie (loan but obligation to buy), Andrea Conti (£21m), Lucas Biglia (£15m), Rici Rodriguez (£15m), Mateo Musacchio (£15m) and finally.. a loan for Fabio Borini… To sign the world's best centre-back and a player who didn't particularly shine for Sunderland in the same window is very impressive, and though Milan may be accused of quantity over quality compared to last summer where their biggest signing, Gianluca Lapadula, who cost £7.5m (who has now been sold on), and their completely horrendous squad, their fans have no reason not to be excited, especially as after some confusion their goalkeeping prodigy Gianluca Donnarumma has now signed a new deal. There's no sign that Milan's spending will end, either, as they chase il Gallo and Torino hitman Andrea Belotti.
Inter Milan, who similarly hope for a renaissance through spending, have thus far only been able to sign Borja Valero and promising defender Milan Skriniar, whilst rumours swirl about Ivan Perisic to United. Post-Totti Roma have made only a few low level signings including City target Cengiz Under for just over £10m and Spurs' Federico Fazio for £3m, but their main business has been sales- key figures Mohammed Salah and Antonio Rudiger left big holes in the side from the capital, though both made a handsome profit. Napoli have made three signings, the most expensive of which is former Torino man Nikola Maksimovic for approximately £17m.
Back in the countries we've already covered the biggest deal is Vitolo's transfer to Atleti. Despite their transfer ban, they've signed the Spaniard for upwards for £30m, and then loaned him to Las Palmas. Dani Cellabos' £15m transfer to Real Madrid has been announced, whilst Barcelona have made a very good signing in the form of right-back Nelson Semedo.
No domestic or incoming deals of particular interest have happened in France this week, but Monaco have once again said goodbye to another player- this time Tiemoué Bakayoko has signed for Chelsea in a £40m deal, and Chelsea now look even better on paper than they did last season which will most definitely worry Pep.
Worst Rumour of the Week:
BREAKING: @ChelseaFC have a "serious and strong interest" in signing@ManCity City striker Sergio Aguero, Sky sources understand #SSNHQ pic.twitter.com/3zisl4TUR6

— Sky Sports News (@SkySportsNews) July 17, 2017
Some rumours are bad. Some are just hurtful. If Sergio Agüero leaves City for Chelsea I will be truly gutted. I do believe Chelsea are interested, and beyond the 'I'm interested in *insert attractive celebrity here*' jokes, the rumours are at this stage, are just that. I don't believe this one will come into fruition but can we ever say never? If I was Pep Guardiola- which would require me to lose a great deal of hair – I would say no in about fifteen different languages, as well as padlocking Sergio to a goalpost at the Etihad- but I don't think a wantaway Sergio would be the issue here; it's more about what Pep sees as a long term issue. Having said all this, literally every party linked to City and Agüero have said he won't move. So…