It was only two weeks ago that I proudly declared my love for the transfer window. This should've had the qualifier that I love the transfer window.. when City are announcing players.
City Round-up
In: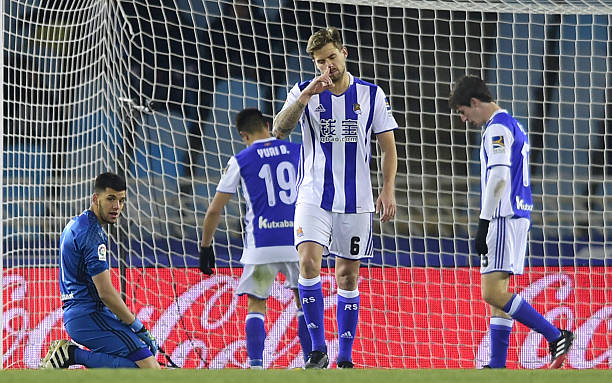 Another week, another failure to announce a full back. This has gone from a 'haha, we have no full backs!' to a 'the season starts in just over a month and the only full back we have is Kolarov, who isn't even an actual full back anymore', really quickly. But this time, it's not just that we've failed to sign anyone. It's that we've actively missed out on a target everyone was convinced was an easy signing. Now, I've been to Paris and it's a truly beautiful city. Notre Dame Cathedral, Les Invalides and the iconic Eiffel Tower. For so long, City and PSG have been alike in their oil wealth. But in our second transfer battle, the first involving Kevin De Bruyne, the Parisians have wooed Alves. Honestly I'm gutted. This has so many big ramifications, like the price of Walker and whether or not we'll actually get a second right back at all. Guardiola is reportedly livid, and whilst most will direct anger at Txiki, it's entirely probable that there wasn't all that much he could've done. In any case, this is a big L for City.
In regards to Alexis some are insisting he'll stay, but more and more are speculating Arsenal will look to cash in. The rumour that Alexis demanded £400,000-per-week to stay at Arsenal has led to some suggesting this could be a deliberate press leak from Arsenal: make Alexis look like the bad guy and then sell him on. Already Arsenal fans are now beginning to turn on their star man, hoping that his sale will mean the purchases of Mahrez and possibly Thomas Lemar.
Mendy, too, seems to be ever so slowly edging towards City- based on a tweet from someone who met him in Turin claiming that City fans would 'have some good news soon', a report in the Mirror that a breakthrough has been made in the past few days, oh, and a picture of the man himself in Union Jack boxer shorts captioned 'see you soon'. We've long bemoaned the lack of characters in City's dressing room but my guess is that we'd be acquiring a pretty massive one in this fella.
Outside of the four forever linked players, the centre back speculation still continues. A new name, Real Sociedad's Inigo Martinez, has come into the fray, but this seems like an essentially nothing link to me before someone decent reports it. Marca's report simply states that City, among other clubs, have previously been linked with Martinez, though claim that 'someone' has been in contact with his agent. Hopefully in the next few weeks we'll sign at least two full backs and maybe, maybe Alexis.
Out: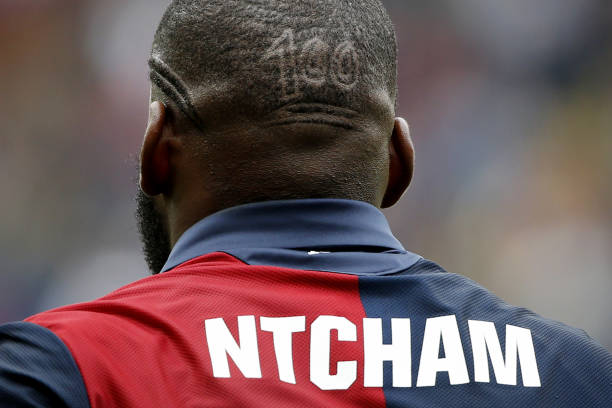 Kelechi Iheanacho seems like he's off to Leicester for a fee of £25m. This is incredible business from City. Kelechi will progress massively in a team where he will (hopefully) play week in, week out. Vardy got 13 goals last year, but after this Leicester had Slimani (7), Mahrez (6). After that, no player scored more than 3 league goals. Like the Mooy deal, this is a winner for all three parties. In addition to this, some of our free agents are beginning to find clubs. Gaël Clichy has joined made up Turkish side İstanbul Başakşehir in one of the more bizarre moves of the window, and Jesus Navas is being chased by Rafa Benitez's Newcastle.
Seemingly no club wants to pay for Joe Hart, probably thanks to his awful year at Torino, and no amount of 'but look at the defence in front of him' can defend his form. Newcastle, Aston Villa (rather inconceivably) and Watford are all chasing him, but it's hard to imagine any will stump up the fee City want. This one will drag out all summer and my guess would be a deadline day move whisking Joe away.
Another member of the loan army, Wilfried Bony, seems to be on his way out. Marseille and Lille are reportedly chasing him and City are hopefully going to be able to recoup half of the fee they paid for him. Bony is a good player- just not City good. Another recently confirmed sale is Oliver Ntcham to Celtic, with rumours stating we've received £4m-£7m for him – good business, considering we haven't been able to sell Hart, Nasri, Bony, Fernando or Nolito yet.
One Player In-Depth: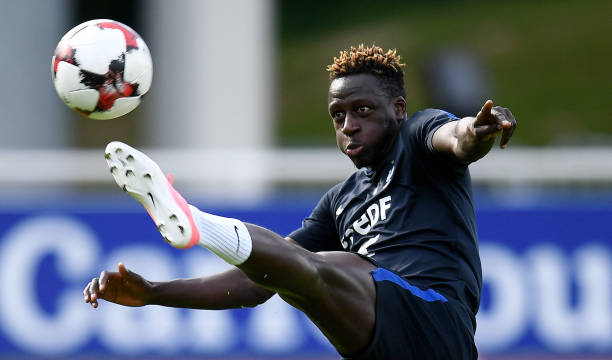 This week's player in depth is Benjamin Mendy. Now Gaël Clichy has found his level at İstanbul Başakşehir, I'm absolute certain if we sign Mendy our team will literally go up levels. I was one of many who asked how our *first choice* left back of the past few years could seamlessly transition into a team who, admittedly, finished 2nd in last years' Süper Lig, yet really are nowhere near our standard. Despite both Clichy and Kolarov's good service to us over the years, I don't think we've ever had a top class left back. We have, or had, a top class player in every other position but left back.
Mendy flips this whole equation. Widely regarded as one of the best left backs in the world last year, his youth and ability represent a brilliant buy. He created almost double the chances that Clichy did last season in the league, and in the Champions League there is an even greater chasm – Mendy created 1.71 chances per 90 in the Champions League, to Clichy's 0 chance creation. This replacement of the blunt full backs we had last year with two genuine threats from the wing-back position, assuming we get them that is, changes the whole game. He'll turn 23 next week, which means City could get at least seven first team years out of Mendy and his age means that he'll fit the profile of most of Guardiola's other signings- young but experienced, athletic but intelligent. It's nice to see City are buying for the system, but Mendy represents both a good player and a good cog in the machine.
Other Clubs: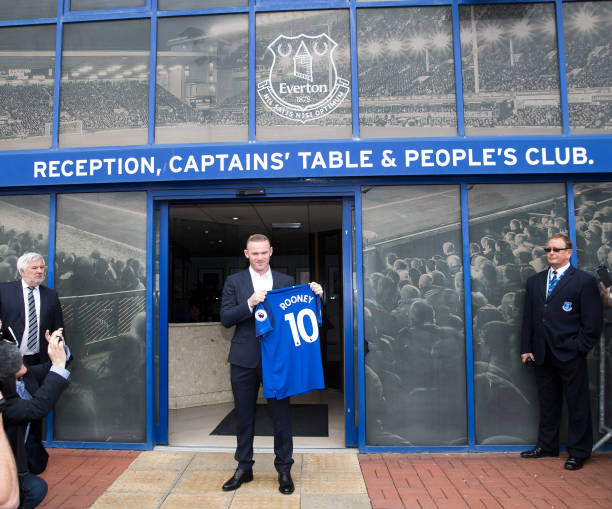 This week's foreign round up for important transfers is France. The French League has been notoriously mocked for its weak standing and the fact PSG had won the competition four times in a row. But this year, out of the bleu, Leonardo Jardim and his young Monaco side surprised us all and took the title, scoring a frankly incredible 107 goals on the way to the title. But I don't think that'll happen again this season. Already Monaco have lost Bernardo Silva to us, and constant and strong links threaten to truly massacre the Principality outfit. Mendy, Bakayoko, Lemar, Fabinho have all been linked away, and though it seems their prized jewel Kylian M'Bappe will stay, the same can't be said for the others.
In response, Monaco have brought in Terence Kongolo and Youri Tielemens, both of whom are hot prospects and will probably be sold for tens of millions of pounds in a few years. PSG now have Alves. On the other side of defence Paris have signed one time City target Yuri Berchiche from Real Sociedad for just over £13m. Unai Emery will be under massive pressure this season, and this probably means he'll flex the Parisian's financial muscle once again. PSG have a great squad on paper, but seemingly not on grass.
Nice, who finished third last season, have so far only managed to extend the contract of Balotelli. I think most fans in England have placed a lot of importance of Nice's success at Balotelli's feet alone, but there were times when he was lambasted by his teammates for not contributing more. Hopefully he'll kick on next year.
Fourth placed Lyon have made almost £100m in transfers thus far, mostly from selling Lacazette and Tolisso. They've also sold club captain Maxime Gonalons to Roma for a measly £5m. They have begun to reinvest, including the signing of Bertrand Traoré from Chelsea, but that is not nearly enough should they want to replicate their form next season.
Marseille, who endured a horrendous start to the 2016/17 campaign, have strengthened with the signing of Luis Gustavo from Wolfsburg, and I'd tip them to finish higher than last season's 5th next year. Bizarrely, though, it has been Lille who have been the big spenders of the window and it should therefore come as no surprise they're now targeting Bony. The highlight of their window are the signings of highly rated Luiz Araujo (forward, 21) and Thiago Mendes (midfielder, 25), both from Sao Paulo, for a combined £15m. We'll see how they progress next season, as they finished in a lowly 11th this season. Finally, it seems like a former super model, and Manchester City midfielder, Javi Garcia is on the brink of signing for Bordeaux from Zenit, which would be a very good addition, even if I'm remembering him favourably for his beautiful eyes, perfect teeth and magnificent complexion.. What a man.
I'm not being slightly ironic when I say Ligue 1 will be very interesting to watch next year.
As for England, Everton once again have had a busy week. They've signed Wayne Rooney, and Romelu Lukaku has gone the other way for a base fee of £75m. I really liked Lukaku and rate him as a player, it's a real shame I'll have to renounce all that now. Rüdiger's deal to Chelsea has been completed with probably the worst/best announcement video, which had me wondering do City have Alexis locked in a cupboard waiting for a kid to ask their dad if they could have him on their shirt? Arsenal have finished the deal for Alex Lacazette, which is promising for our chase of the Chilean.
Despite City's brilliant start to the window, it looks like the other clubs have caught up, with each of the big sides now having purchased at least one big name player… other than Spurs. Huddersfield have continued their expansive summer and have now signed a fair few players, including, Tom Ince, who has finally got his move back into the big time. Newcastle have signed former Blue Florian Lejeune, and it'll be very interesting to see how he does here. Leicester have also made a shrewd signing in Vincente Iborra. Back in Spain, Real Madrid have finally announced the signing of Theo Hernandez from local rivals Atleti, and the chase for 2017's Euro U21 star Dani Cellabos between Barca and Real looks to be pointing Real's way.
Worst Rumour of the Week:
This week's rumour is not necessarily from this week, but one that can finally be dispelled. The greatest player of all time, Lionel Messi, has extended his deal at the Nou Camp. This was almost certainly going to happen, but ever since Pep's arrival rumours grew that City had been planning a deal for the certified greatest. Perhaps like the Ronaldo situation, who has also now verbally committed to Real, it seems like both Manchester clubs were name dropped to ensure the respective big teams of Spain made an extra effort to keep hold of their stars. Luckily, most didn't believe the Messi rumours, ever. The same can't be said for United fans on Ronaldo.