Back by popular demand, it's the second City Transfer Weekly!
City Round-Up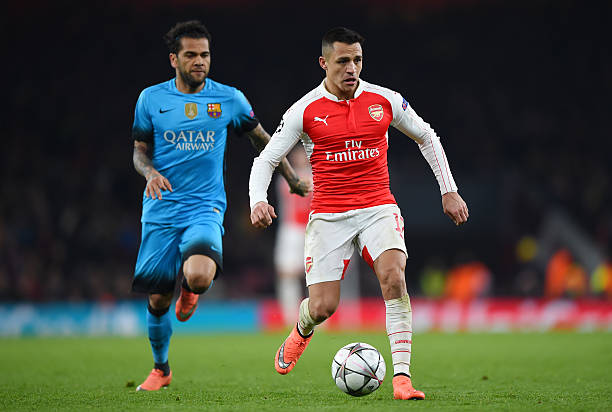 In terms of actual, official business, not much seems to have actually happened in the way of signings. We all thought City would perhaps, at least, announce the signing of Dani Alves in the last week, but that didn't come into fruition. As we've come accustomed to, deals take time as we explained in our #AskCityWatch feature last week.
In this vein, the Benjamin Mendy deal still goes on and on and on. Betting odds have been reduced and L'Equipe have reported he has requested to leave but France Football have said Monaco will block any move for the left-back unless City stump up big. However, Monaco have signed Terence Kongolo, a ready-made replacement, in the past 24 hours. The other big one, the deal to bring Alexis Sanchez to the Etihad, is at a similar stagnant stand-point even if the Confederations Cup is over.
I think most Arsenal fans dealt with the early Alexis rumours with complete radio silence. Yet, as the days and weeks have passed, as links to Chelsea and Bayern have faded away and rumours of Alexis actually wanting to force a move have become more widespread and Alexis himself failing to pour any water on them several times, the great Arsenal fan beast has awoken. Many deride Arsenal fans as 'latte drinkers', fans with a completely different mentality to ours for whatever reason, but other than in internet polls I have met a few Arsenal fans in real life who are great so I mean no slight on them all when I say that Arsenal Twitter has gone to new levels of madness over a potential deal.
Hate has been spewed, videos have been made and polls have been polled. I can't even repeat some of the things that have been said, some are simply full of profanity while some are so deluded they'd hurt your head just reading it. The deal seems to be far from done, but if it does get done then the mischievous amongst you will have a lot of fun retweeting the several thousand tweets that are out there now from defiant Arsenal fans. Or conversely, they'll have a field day retweeting ours.
Another player who seems to be making similarly devastatingly slow progress is Kyle Walker.
Ah, summertime sadness. This summer really will be the biggest one in our history should we get our targets, at whatever pace they come. The Dembélé links died as soon as they were born, which is hilarious while L'Equipe are on a one man crusade to rekindle the Fabinho fires. A move that didn't die away was the supposed centre-back, though. Mr Sammy Lee is still reporting that we have 'a big move' lined up for the position, but it is shrouded in mystery.
The question of course is, who is it? Chelsea have made their move for Rüdiger and I very much doubt the validity of any of our links to him now. The market for a centre-back seems very thin at this time, so who could it be? Jérôme Boateng would be a very interesting prospect, but I'm not sure Pep would or even could go back for him. Fortunately for us Lewis Steele has drawn up an intriguing list of possibilities. What do you think?
Out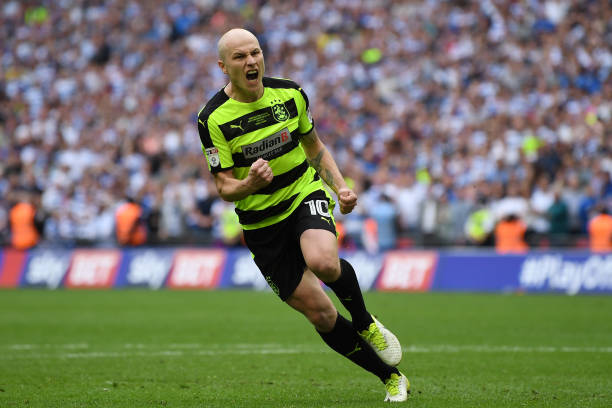 I delayed this from last week for fear of having the blog at something like 6,000 words, but now it seems a good time to quickly mention the obvious out-goings. The brutal release day, of Navas, Zabaleta, Sagna, Caballero and Clichy was one unlike we've ever seen before. Despite the emotions – which I will not to go into detail about because I'll well up thinking about the dire prospect of never seeing Clichy fail to make a tackle ever again – it was badly needed. All of those released were not of the adequate standard and will all be replaced by players who have something to offer City.
Nolito will go, he's gotta up there with our worst buys ever. I imagine at least one of Fernando and Delph will leave too, but at a guess I think we'd keep Delph thanks to his passport. But neither are first team calibre for us. Our squad is looking particularly slim at this exact moment but I think that's because most of the excess skin has been peeled away leaving only the ripest of the fruit behind.
Our Australian buddy who we never got to meet Aaron Mooy has also set off in one of those rare triple-win situations. A win for the player who'll be the star of a Premier League team, a win for City who've extracted a high fee, and a win for Huddersfield who've kept their best player of last season.
Kelechi Iheanacho however is an interesting situation. Resigned to leaving, he could fetch our biggest outgoing fee ever if he moves for the mooted £25million price. Where he goes though, is anyone's guess. I do wonder how he'd fit into a team like West Ham, where they have a few forwards, or Leicester, where they have also have a few but can be fairly hit and miss. I think the counter-attacking style of Leicester might suit him more than our possession style, but whatever the case and wherever he goes, I hope he a) shines and b) has a buy-back clause. Cheers for Palace away, Kelechi.
Do you have any ideas of who the centre-back could be? Who do you want?
When will the Mendy deal finally come to its conclusion? A week? A fortnight? A month? The year 3000?
One Player In Depth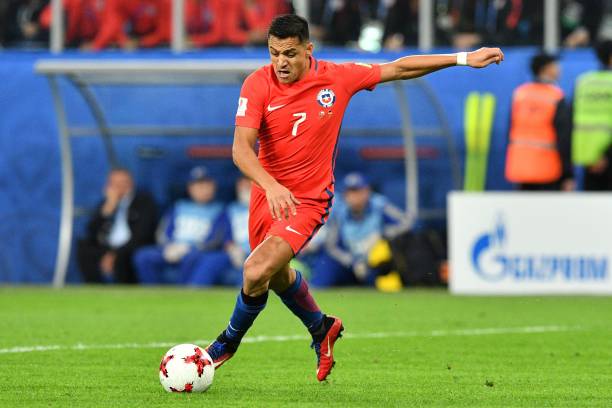 This week we'll be covering Alexis Sanchez. Baelexis, as City Watch editor Anis Bazza and I coined him after the 2014 World Cup. Many people have aired their opinions on the potential signing of Alexis so now I shall now air mine. I think Alexis is, as his given nickname suggests, perfect. His stats last season were insane. But he's more than a stats player. Like Leroy Sané and David Silva, Alexis is a player far superior to the game than his numbers suggest.
At 28, he's in his absolute peak. Many have drawn parallels with 2012's Robin van Persie deal, but that is incredibly lazy. Alexis' game is about his energy, yes, but van Persie in his entire career had only two elite seasons. Before 2011/12, he was horribly injury prone and by 2013/14 he'd fallen off a cliff never to return. Alexis, on the other hand, shows no signs of decline and his past injury record, or lack thereof, suggests he could go on for some time yet.
For last season it was a season in transition for Sergio Agüero. He ended up scoring more goals for City than he ever has before in any season, but he still ended the season shrouded in transfer misery. But, by the end of the season he began to show adeptness to the system. Gabby Jesus was brought in and together they started to form a beautiful partnership. Alexis would only add to this melting pot of talent we have up front. With Alexis and Sergio up top and Gabby Jesus waiting in the wings, City would finally have the bona fide, unreal, elite, legitimate attacking world class depth, depth we've not had since 2011/12; and this time, it's up there with Europe's elite.
Other Clubs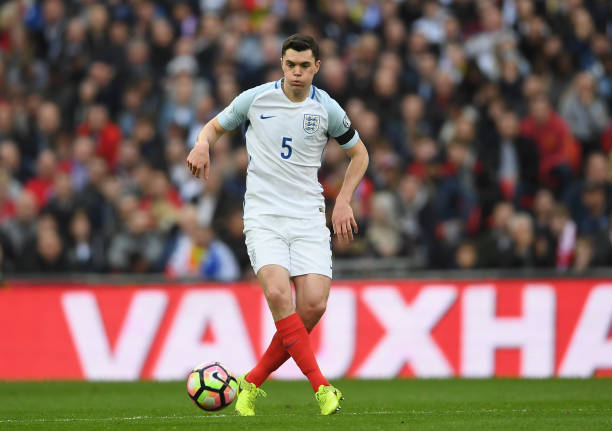 As promised, this week we'll be talking first about the English transfers of the last week but also the previous month or so of the big Spanish transfers. Next week I'll discuss France, then Italy, Germany and whatever's interesting around the world.
Bournemouth, after the smart signing of Asmir Begovic, have made two more additions. Jermain Defoe signs on a free from Sunderland, which guarantees Bournemouth at least 10 more league goals, and Nathan Ake signs too. Some baulked at the Ake price, which is rumoured to be in and around £20million, but the market is so sickeningly inflated I saw a United fan (probably ironically, it has to be said) say Herrera was worth £100million for his passion. Ake will come through for Bournemouth. And to be fair, he did score a winner for them against Liverpool in their 4-3 win last season and those moments are priceless, I guess.
Arsenal are coming to the conclusion of their chase of Alex Lacazette, a deal which could set them back about £50million. They've also been linked with Riyad Mahrez, both of which offer hope in regards to the Sanchez deal. Everton, after announcing the signing of Sandro Ramirez from Malaga, have also closed a deal for Burnley's Michael Keane, which essentially sends Burnley down, though they'll have a handsome profit to show for it.
As for Spain, there's only one of two places to start, mostly because Atletico Madrid have a transfer ban. But we know that Griezmann is staying though. Hahahaha. Sevilla, too, have failed to make much headway in the window thus far, other than re-signing cult-hero Ever Banega shortly after letting him go to Inter Milan.
Currently, words can't cover how much of a mess Barcelona seem to be in as a club. Last season they finished with only the Copa del Rey, which by their gargantuan expectations is a complete failure. After years of misspending and bad buys, last summer really was a nadir. Paco Alcacer was a particular lowlight. This summer though, they're aiming high with Verratti and Bellerin their main targets. So far they've only re-signed Gerard Deulofeu, who admittedly could make a decent back up. In any case, Barcelona need to spend money on actual good players this summer if they don't want another failed campaign. But for now, it really is Messi FC.
Real Madrid, on the other hand, are seemingly in a good cycle. After their impressive double, some might argue they don't really need to buy anyone. But the goalkeeping situation could soon deteriorate to critical and the quiet rumours have it they're after Thibaut Courtois. For them this summer has been more about the rumoured outgoings than incomings with United willing to pay £140million for two of their sloppy seconds in the form of James and Morata. Unfortunately, I think they'd both do well here.
Villarreal have made a few good signings, including Enes Ünal, and perhaps they can push on this season to upset the traditional top four, especially after Sampaoli departed Sevilla for the Argentina job.
As someone who prefers Barcelona to Real (only for Messi), so far this is grim.
Worst Rumour of the Week
After the Daily Star's Agüero-Alexis swap, which Arsenal fans have actually eaten up, this week had a hard act to follow. But honestly, the press have reigned it in a little this week. Other than the traditional Kolarov to Turkey story, which this time comes from Serbia so perhaps has a little more credibility, there's only one winner.
Joe Hart to Manchester United.
I shudder at the thought of one of my heroes, despite now accepting he's gone, playing for United. He'd be a downgrade on De Gea, for sure, but it'd be like seeing an ex-partner with your evil sibling. You're not bothered because you've moved on to a younger Brazilian with cool tattoos, but it just doesn't sit right.