As Pep Guardiola's first season at Manchester City rumbles to its conclusion, we can start to reflect on the past and think on about the future. By most accounts it has been disappointing, for a complex variety of reasons. An ageing squad, a failure to take chances, a failure to make the Etihad a fortress, a failure to defend, and so on. What has kept us going throughout the season is the promise that the old guard, whom have served us so well, names like Zabaleta and Touré, will be moved on in the summer. Moreover, we're expected to let go some of the deadwood whose contracts aren't running down, with Pep hoping to trim the excess fat. What we're most excited for though, is though prospect of Pep replenishing our stocks with young players, bringing in the next generation of City stars.
In many ways the promises of this transfer window are our opiates, keeping us happy during this poor season, as the announcement of Pep did this time last year. If this window goes poorly and Pep again fails to win a trophy, who knows what the reaction will be from both above Pep, and from us, the fans. This summer will be a big opportunity for Pep to mould his perfect City squad, and the following is a list of 11 players who I think City could look into, some of whom have already been linked, but the majority not. Football hipster caps on, everybody.
Gerónimo Rulli (24yo, GK, Real Sociedad)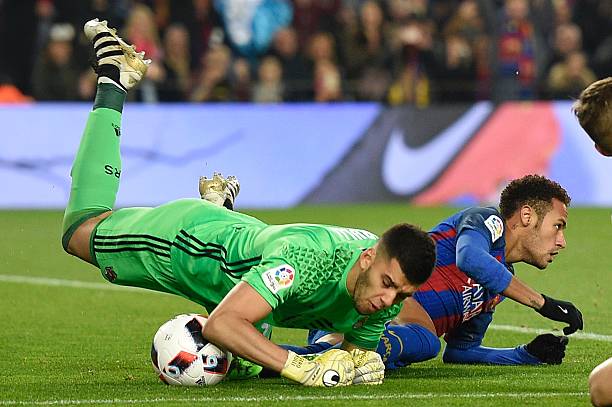 You may recall that City already have some form of a deal in place for Rulli, complete with multi-year buy back clauses which essentially mean City will always have first refusal on him.
Standing just short of 6 foot 3 inches tall, Gerónimo has been excellent for Real Sociedad this year, helping them to what looks like 6th place finish and a spot in Europe. His distribution is good which is probably of the most importance to Pep, but he's also a biblically wonderful shot saver, which I'd say is a decent attribute to have as a goalkeeper. He turns 25 this month, which is only about 18 in goalkeeper years, Rulli could have a lot to give City but also could learn something from the man he replaced at the Anoeta, Claudio Bravo, who is undoubtedly great with the ball at his feet, but is also, well…
He's also called City 'one of the biggest clubs in the world', which is nice, and perhaps sounds a little more sincere than when every single Liverpool signing says it.
Bernardo (21yo, RB, 'RasenBallsport' Leipzig)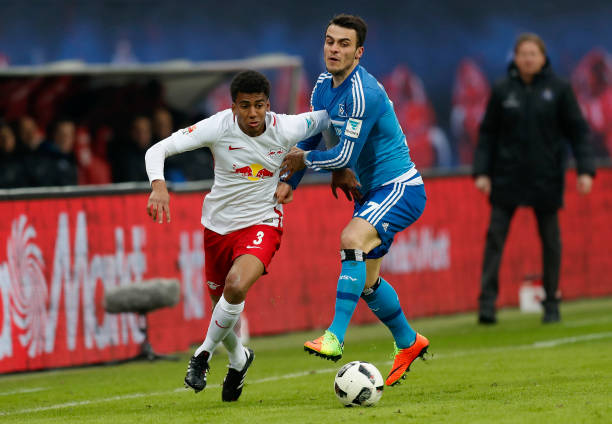 Much has been made of Leipzig's success, mostly surrounding the plasticity of their entire club or its youth-based philosophy. I find that the club receives a lot of angst from within Germany but despite this malcontent, is starting to garnish some international fans. Werner, Keita and Forsberg in particular have been the stars, and they will no doubt be subject to interest this summer. However, Bernardo, the Brazilian right-back, has been just as worthy of praise. One of the plethora of players who's swapped Salzburg for Leipzig, Bernardo is quick, tough-tackling and a great reader of the game. Noted more for his defensive work rather than his attacking ability, I see him being in the mould of a Zabaleta rather than the new breed of attacking full-back, yet he has the edge of height, and therefore a significantly higher aerial ability over Zabaleta.
Because of Leipzig's attack being primarily focused through the centre/where Emil Forsberg is, perhaps it is unfair to too harshly criticise Bernardo's attacking ability yet. His passing hasn't been brilliant this season, but it isn't exactly terrible: at 73% in a team which isn't as pass-obsessed as City, it would definitely improve under Pep. We have to remember that this is only his second season in Europe, too.
Jesús Vallejo (20yo, CB, Eintracht Frankfurt/Real Madrid)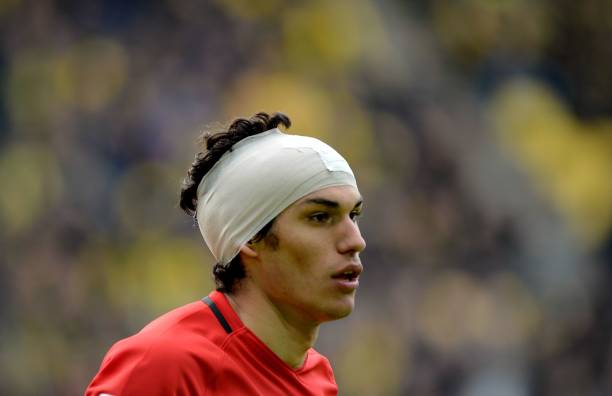 By the end of the 16/17 Hinrunde, last season's 16th place side Eintracht Frankfurt, who narrowly avoided relegation to the 2.Bundesliga via the relegation play-off last season, were lying in 4th place. Though their form has dropped considerably since, leaving them in 11th, this season should still be considered a good one for the Eagles, rooted in shrewd business, and one of the best acquisitions was undoubtedly the loan signing of Jesús Vallejo.
Young, extremely calm on the ball and naturally good with his feet, ascertaining an 85% pass completion rate, Vallejo is destined for the very top and is the latest Real Madrid player to catch the eye after a loan to Germany, following Dani Carvajal, but the fact Madrid own Vallejo would make him very difficult to acquire, which is very unfortunate as I feel he'd settle in well here under Pep.
Terence Kongolo (23yo, CB/LB, Feyenoord)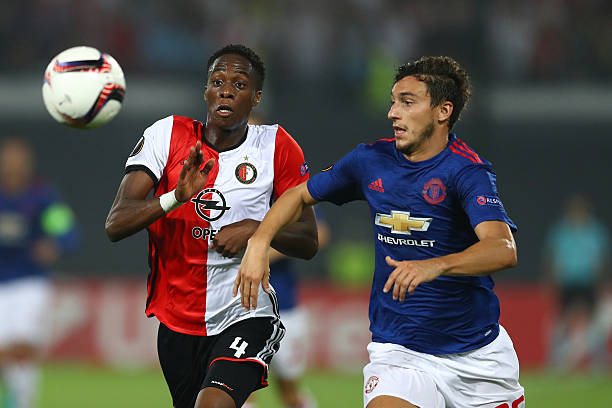 This season Feyenoord look set to win their first Eredivisie since the 1998/99 season, a season with stars such as Jerzy Dudek, Jon Dahl Tomasson and ex-Manchester City player Paul Bosvelt. A key reason for this is their incredibly tight defence, a defence which has conceded a mere 24 goals in 33 games, though last weekend they conceded 3 away to Excelsior. Ever present this season at both left and centre-back, Terence Kongolo has gone from strength to strength, particularly impressing with his ability to withstand pressing when on the ball, and his pass completion rate is an impressive 85%, which would surely improve further under Pep. Moreover, he's a good attacking force, using his boundless pace and intelligence to attack at appropriate times- something we haven't seen in a City left-back since perhaps 2014.
Kongolo's ability to play both left and centre-back with comparative ease would be a big factor in why City would want him, in addition to the fact he's left-footed. Kongolo is only young but he is already playing a key role in Feyenoord's squad, and I think that if City don't pick him up he'll end up at another top European club, and the fact he's not yet at a top European club could mean we might not have to pay as much.
Ricardo Pereira (23, RB/RM, Nice)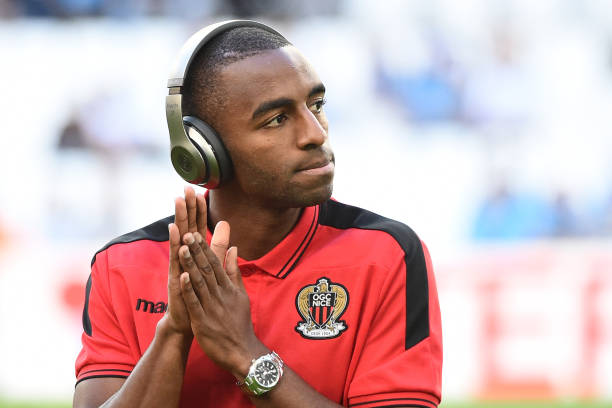 A week or so ago, Ricardo Pereira started a crucial title race game for Nice on the right wing against PSG. He scored a beautiful goal to make the score 2-0, as well as providing the assist for Mario Balotelli's opening goal of the game off the back of a jinking run. In fact, Ricardo has played in a few different positions this season, including where he's placed on our wonderful graphic (below): left-back. Naturally this is a major asset in itself.
He has now come to the end of a two-year loan in Nice, where he impressed and played a pivotal role in Nice's title run, appearing 22 times, but looks likely to return to Porto in the summer. His 87% pass completion rate last season is nothing short of outstanding, and his duel % was around the same level as both Zabaleta and Sagna (around the 52% mark), and in addition to this, his ability to retain possession has caught the eye. Pereira has been linked with Liverpool in recent times, and when asked about his future, he coyly replied that his future does not depend on him, though he is very happy in Nice. I think his outings for Nice in the last two years, for me anyway, give enough reason for Pereira to be signed as a squad player with a view to him growing into our first team.
Lucas Biglia (31yo, CDM, Lazio)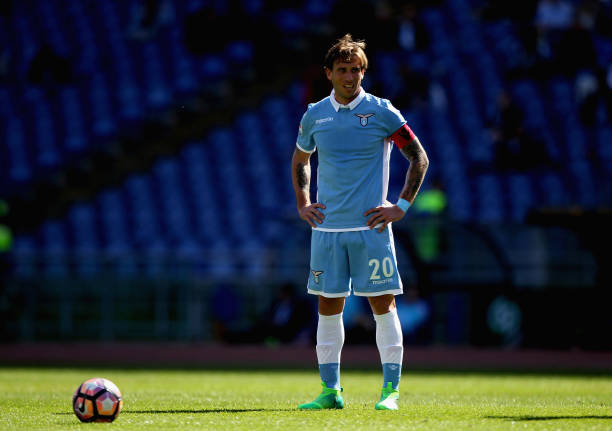 At 31 years of age, Lucas Biglia is the oldest player on this list. Don't let his age distract you though, Biglia has been very consistently good as Lazio captain this year, and has been throughout his career, as evidenced by repeated links to United, Real Madrid and Arsenal. Biglia simply sits in midfield, keeping the ball moving to his team-mates, performing his defensive duties as if he was born to do them. Biglia is an effective leader, which is something of a dearth currently for us. He is proficient at tackling, but it's not his best attribute: his resistance to pressure and simple passing game, ascertaining a success rate of 87% this season, are his best assets which mean he'd be great for City in this Pep side.
At the moment we have Fernando Reges and Delph as our secondary midfielders, neither of whom have the technique of Biglia. Moreover, I think that as his career continues, he could continue to drop deeper and play in a back three, which seems to be Pep's ultimate goal.
A final point is that he's Argentine, so could replace some of our Argentinian Blues…
Corentin Tolisso (22yo, CM, Olympic Lyonnais)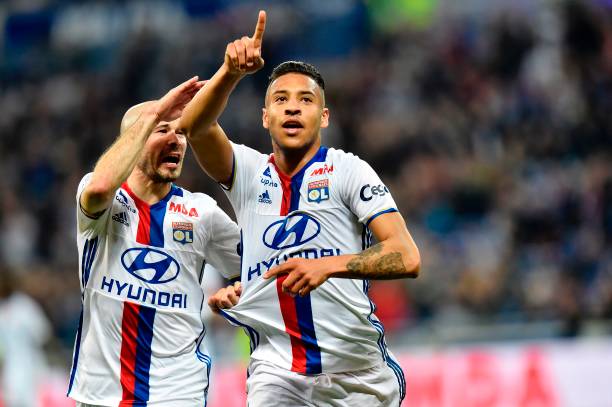 Recently linked with City but most prominently Juventus, Tolisso has worked his way into Lyon's first team in the past few years, having played over 115 league games in just 4 seasons – but seemingly like Alexandre Lacazette, he is starting to outgrow the club. Tolisso plays in a slightly higher role than Biglia, and this season has begun to add goals to his game, scoring 8 in 29 games, as well as 4 assists. Again, though, his passing success rate is high (85%) but we could argue this is more impressive than Biglia's statistic given that he plays higher up the pitch, still playing with an emphasis on keeping the ball, which as we know is a prerequisite for any Pep Guardiola team.
He's begun to wake the wider football world – Goal described him as a 'Swiss Army Knife' because of his versatility and noted the fact each season he has stepped up to another level. Moreover, Tolisso has previously played well in the Champions League, and although his Lyon couldn't get further than the group stage this season, they are now in the Europa League semi-final.
Kerem Demirbay (23yo, AM, TSG Hoffenheim)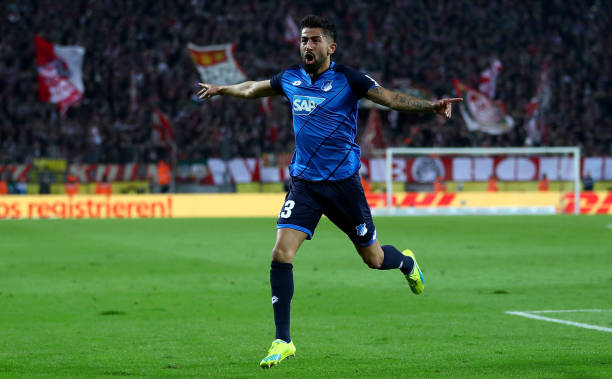 Last summer, Julian Nagelsmann's Hoffenheim picked up Demirbay for a meagre £1.5 million. He's currently registered 9 assists and 6 goals, earning a new contract in February with the club from Sinsheim to boot. Nagelsmann has been mooted as a new Mourinho thanks to his short playing career, but Squawka suggest thanks to his flexibility and some aspects of his playing style, he is more comparable to Pep. Naturally, of course, Bayern Munich have picked up two of Hoffenheim's standout players from this campaign: Sebastian Rudy for free and Nikolas Süle for a rumoured £17 million. But Hoffenheim are more than just the two players, and Demirbay is perhaps a name that has gone under the radar despite his good numbers and some impressive goals, not least his goal at the Allianz.
Under Nagelsmann, Demirbay plays a comparable role to that of De Bruyne or Silva for City under Pep, often drifting around the pitch hoping to find attacking space, knowing that their defensive work will be mostly covered by a holding midfielder, but he has been employed to work on pressing the opponents high up the pitch. This tactical similarity means Kerem would perhaps be a particularly shrewd signing in terms of having a cog for the Pep machine, rather than simply buying a player because of his talent.
Leon Goretzka (22yo, CM, Schalke 04)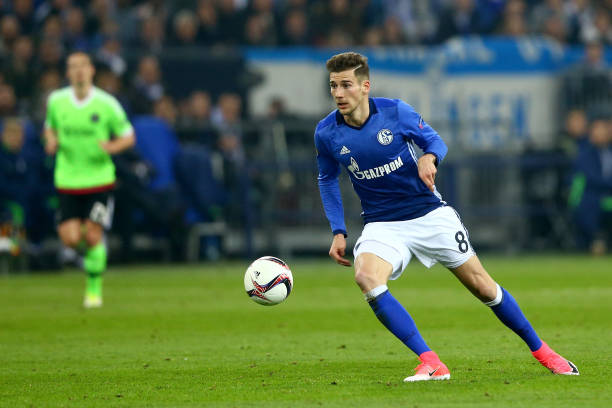 Standing at over 6 feet tall, Leon Goretzka has begun to show his worth after several years on the cusp of Schalke's first team, and in the 2015/16 season he made 23 Bundesliga starts at the age of just 21. This season Goretzka has played even more and really pushed himself into stardom, reportedly attracting attention from Bayern Munich and Juventus. In the past two summers, City have signed a superstar from the Bundesliga, and Goreztka would be one of my favourites off this list to join City.
His passing completion this season was 78% and there is certainly scope to improve this level, yet he is perhaps best noted for his defensive attributes. His 2.77 interceptions per 90 this season is a higher level than any of our midfielders, statistically backing up what we can see in his play – he's a hard worker who hassles consistently, something that is very important in Pep's sides. With Touré and Fernando likely leaving, Gündoğan always an injury risk, Fernandinho ageing, and Delph being fairly average, City really need a good young central midfielder who can pass, intercept and keep the game ticking. We may lose the best deep-lying passer of the ball in Yaya Touré this summer, and I don't want him to go unreplaced.
Serge Gnabry (21yo, LM, Werder Bremen)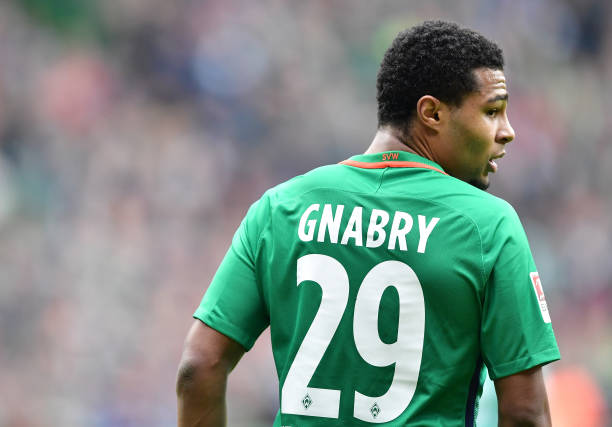 If City signed Gnabry, the headlines on the tabloid press the next morning would be quite predictable: 'THE £X MILLION ARSENAL REJECT, COULDN'T EVEN DO IT AT WEST BROM'. Yes, it is true that Gnabry only made 3 substitute appearances during last year's loan to West Brom before being recalled to Arsenal, and then last summer being promptly sold to Werder Bremen for a cool £5 million. Perhaps this could've been the end for Serge, but this season his form has been electric, so electric that Hoffenheim, Borussia Dortmund and even Bayern Munich are interested in his services. Hitting 10 Bundesliga goals so far this season, Gnabry's ability to play all across the frontline has impressed many, but his most effective position is on the left.
Gnabry is still only 21, and clearly has time on his side alongside speed, #mad skills and effectiveness. With Bayern and Dortmund circling, both hoping to pick up Gnabry at low cost, perhaps it would be prudent of City to try and sweep in first. Critics might say he didn't fit the Premier League the first time so why try again, and to those critics I say: Kevin De Bruyne. They might not be the same style of player, but Kevin surely is proof that with a bit of German maturity a player can have a triumphant return to the Premier League.
Patrik Schick (21yo, CF, Sampdoria)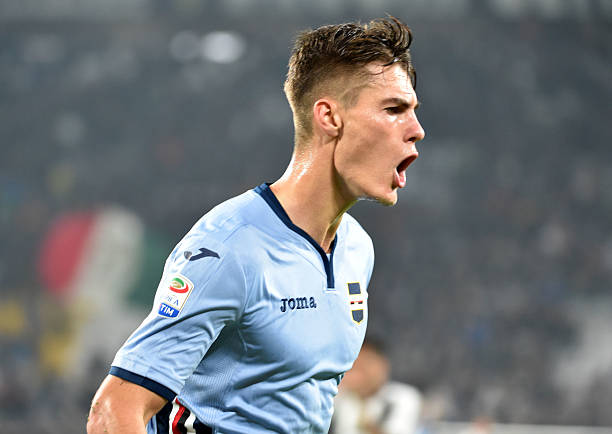 Schick was the player who inspired me to write this piece. We haven't been linked with him, but if City don't get Schick I'm certain that Juventus, or perhaps one of the resurgent Milan teams will. Signed from Sparta Prague for just £3.4 million, Schick is now mooted as to having a £42 million price-tag. That's an increase of more than 12 times his cost in a year. The Sampdoria fans love him, and he will quite probably be a superstar.
He's started only 10 games this season, being substituted in 18 times, scoring 11 times in total. These goals were often beautiful – please go and look up his strike against Joe Hart's Torino, or his goal against Crotone. A daring Bergkamp flick around the last defender before calmly finishing. Footballing perfection. Skillful and full of finesse, I'm not even half ashamed to say before writing this I spent 30 minutes watching his highlights from this season over and over again. He isn't a typical number 9, and perhaps could be molded somewhat under Pep, but I admit this is more a vanity pick than a well thought out idea. Surely I'm allowed one?