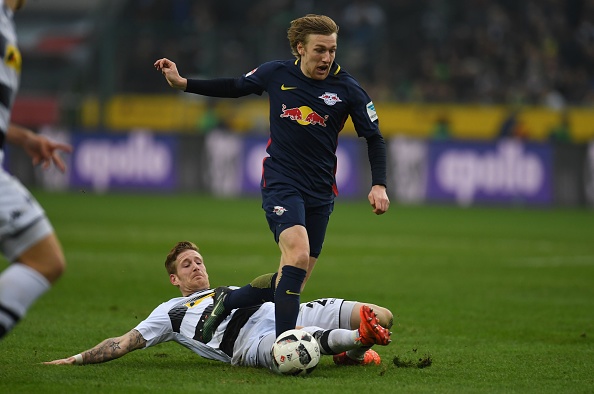 Emil Forsberg (RB Leipzig, AM, 25 y/o)
City could do with adding another player to their midfield ranks, and Emil Forsberg seems like a good fit. He's coached by the excellent Ralph Hausenhuttl, and he is someone who could play in any of the positions in City's midfield. Forsberg is the creative hub in Leipzig's tactics, and he could turn out to be a long-term replacement for David Silva.
What impresses me most about Forsberg's game, is that he is someone who impacts attacks from all areas of the pitch, he doesn't just drift out to one side. He likes to start moves from deep, but he is also someone who can finish as shown by his seven goals this year.
City have lacked players who are capable of taking risks, and Forsberg is someone who isn't afraid to misplace a killer pass. Our current attacking midfielders are great passers, but we still don't have that 12-15 goal-a-season threat from midfield. Forsberg would fix that, amongst other things.