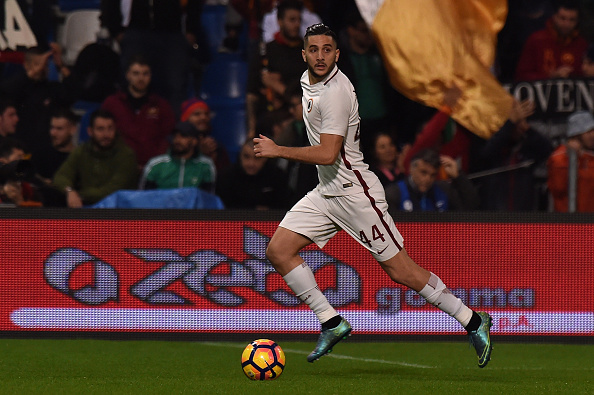 Kostas Manolas (A.S. Roma, CB, 25 y/o)
This would be another expensive signing for City, but it is one that would be much needed. Manolas is a player who has experience playing in a back three, which is something that could be invaluable to City. It is for this reason I prefer him over Virgil Van Dijk, who has mainly played in a back four for Southampton. Manolas is a good ball player who completes 0.3 key passes per game. This number seems insignificant, but there are only a handful of defenders in Europe who even have the capability of threading a through ball to break the lines.
He is also quite fast, which is something that City could do with as we have been caught on the break at times this year. John Stones has been better this year than the English media will have you believe, but to put it bluntly, he is surrounded by disastrous footballers in defence. Manolas is the long-term fit next to John Stones for City, and this is a deal that should be done quickly, as teams such as Chelsea, Juventus and Barcelona will probably have interest in him.